Who says ghosts have to be scary? These happy, friendly ghosts are easy to draw and make, even for preschoolers or kindergarten kids.
This project is based on the book, How to Make Friends with a Ghost by Rebecca Green. This charming and art room perfect book offers strategies to not only find ghosts but how to lure them into your world and become friends.
This project requires just a few supplies and is very easy to make. Follow along my video tutorial showing you the quick and easy steps:
WHAT YOU'LL NEED:
– "How to Draw a Ghost" handout drawing guide (download below)
– 9″ x 12″ white drawing paper
– Black oil pastel
– Black paper
– Pink chalk pastel
– Scissors
– Glue stick
Start by drawing the outline of the ghost using a black oil pastel on your white 9″ x 12″ paper. Drawing with black oil pastel can get a bit smudgy but for this lesson, that's exactly what we want.
Use the instructions in the drawing guide for reference (download guide below). Add a few scribbly lines around the outside of the ghost.
Smudge the pastel with your fingers so the white ghosts look like he is moving!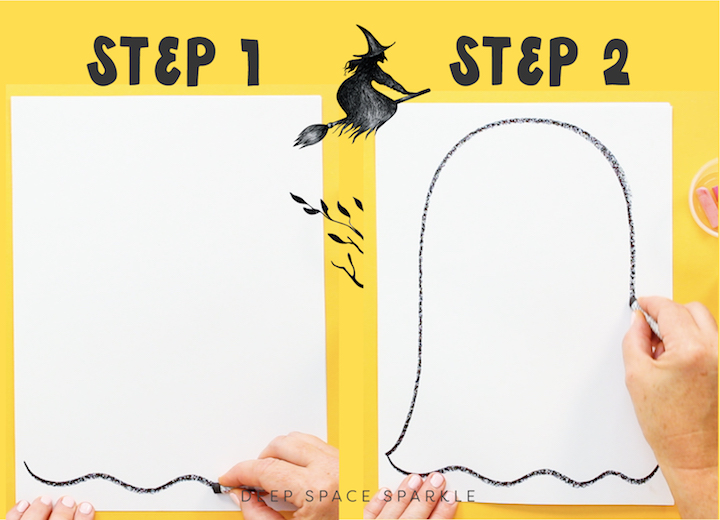 Continue to draw the ghosts' arms and mouth inside the outline with the black oil pastel.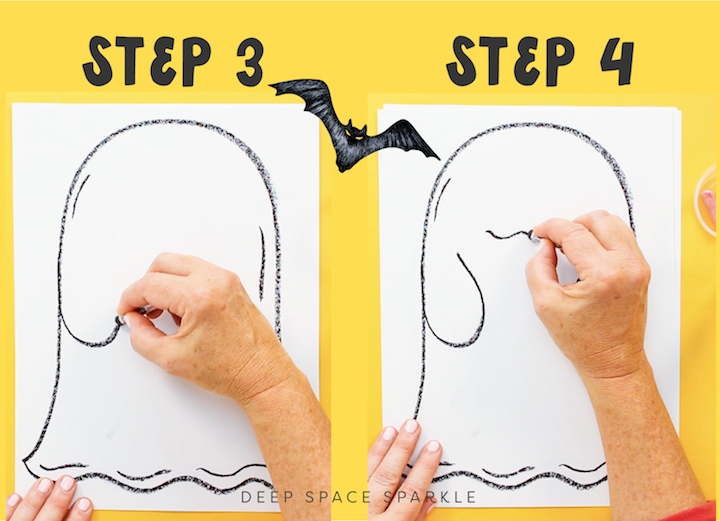 Grab some black paper and cut out two circle shapes for the eyes.
Use the pink chalk to add rosy cheeks and then begin to smudge the pink with your fingers.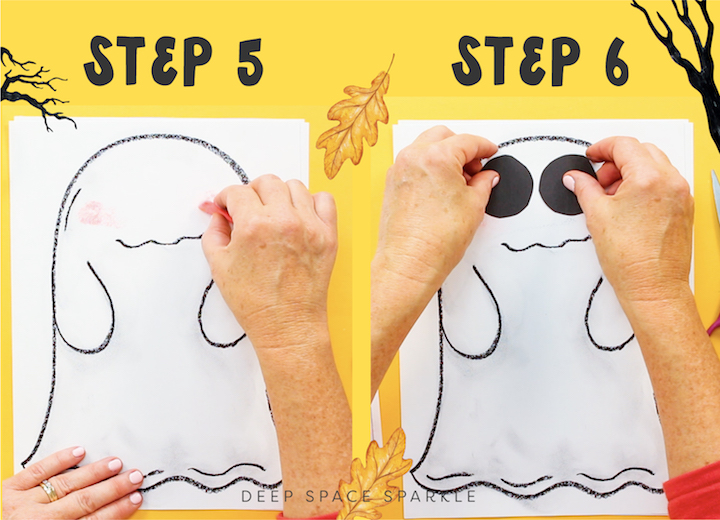 Cut out your ghost with scissors and hang around your art room!
Gustavo The Shy Ghost by Flavia Z. Drago is another great children's book that can accompany this lesson with your students. Read to the class before the lesson as a source of inspiration for students to begin!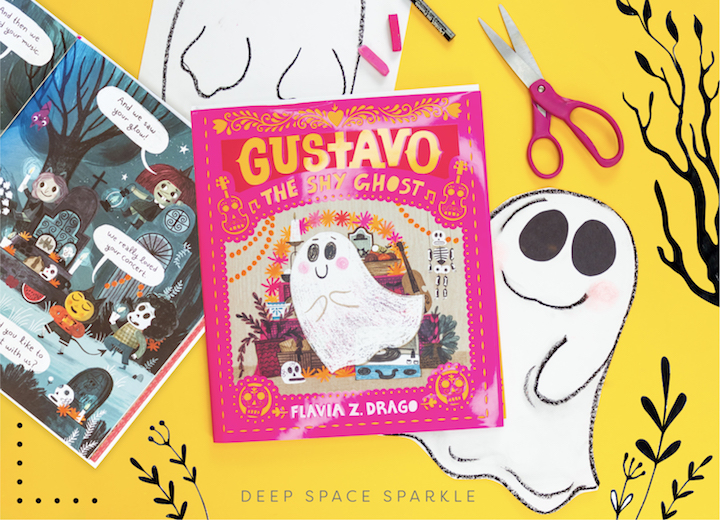 The October Freebie pack is chock full of Fall themed lessons, drawing guides, technique tips and video tutorials. Download this handy drawing guide before you get started:
If you created this lesson in your art room, I'd love to hear about it in the comments below!