Raise your hand if you've ever walked into your classroom on a Monday morning still not entirely sure what you'll be teaching that day. If your hand is raised, that's okay – we've all been caught without a plan.
Art teachers typically have more freedom than general education teachers. Sure there are standards to meet and district guidelines, but many times the core content of our programs are ours to plan.
This freedom can sometimes be a double-edged sword though; too much freedom and options make choosing lessons difficult. Without a plan, lessons can seem disjointed and last minute planning becomes overwhelming.
This is where having an art curriculum is beneficial.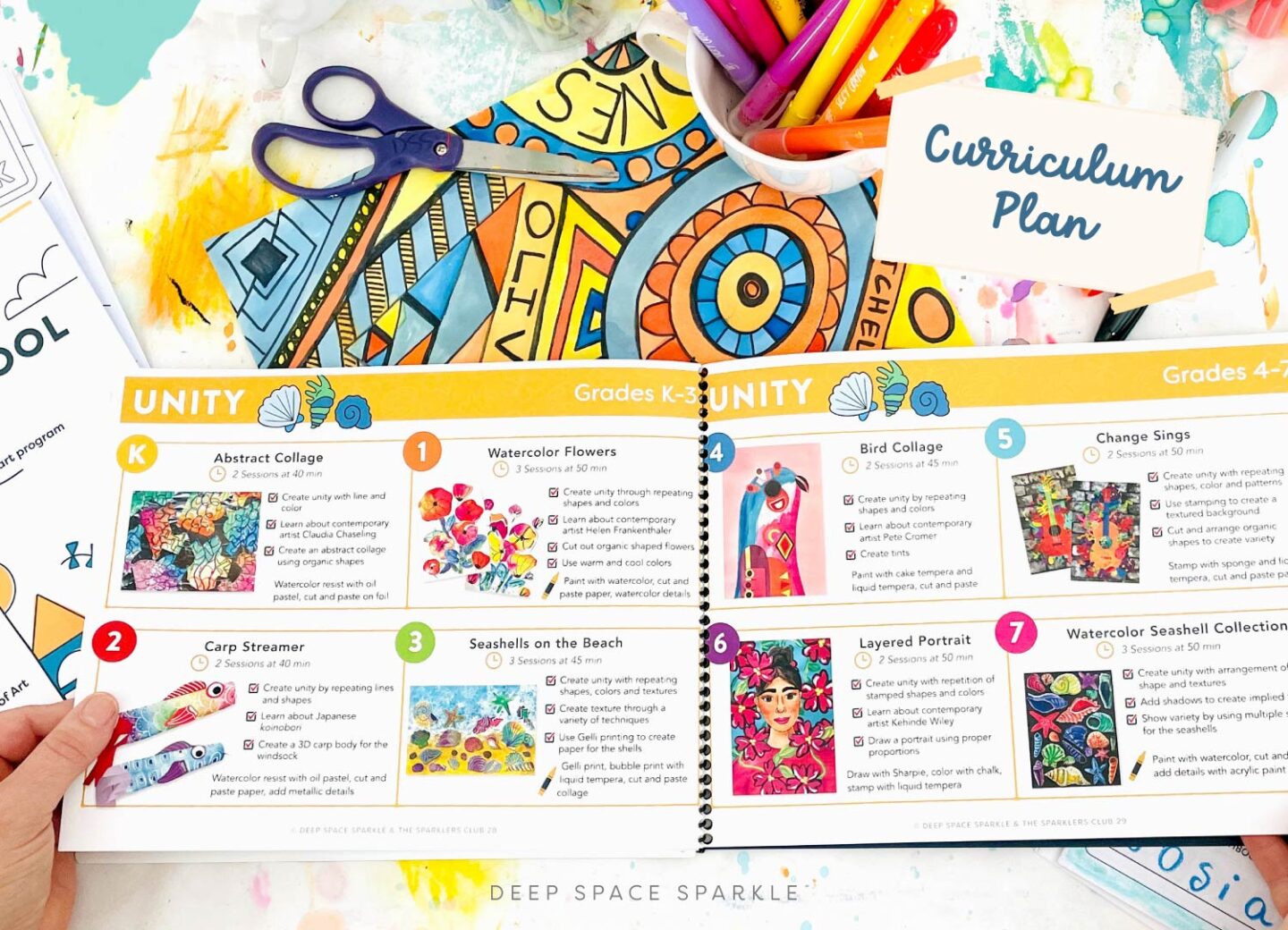 An art curriculum is a strategic plan to help an educator teach a sequential series of lessons that help students grow as artists. There is still freedom and flexibility, but the overarching plan will help guide you to make choices that make sense within the scope of your year.
Following or creating your own curriculum can help you see the big picture and help foster student growth throughout the year because their learning is both scaffolded and extended with each lesson taught.
Which Art Curriculum is Right for You?
Art curriculums come in all shapes and sizes; from focusing on seasons and holidays to art history or art-making techniques and beyond. This means that you can find the perfect curriculum that fits your teaching philosophy and meets the needs of your students.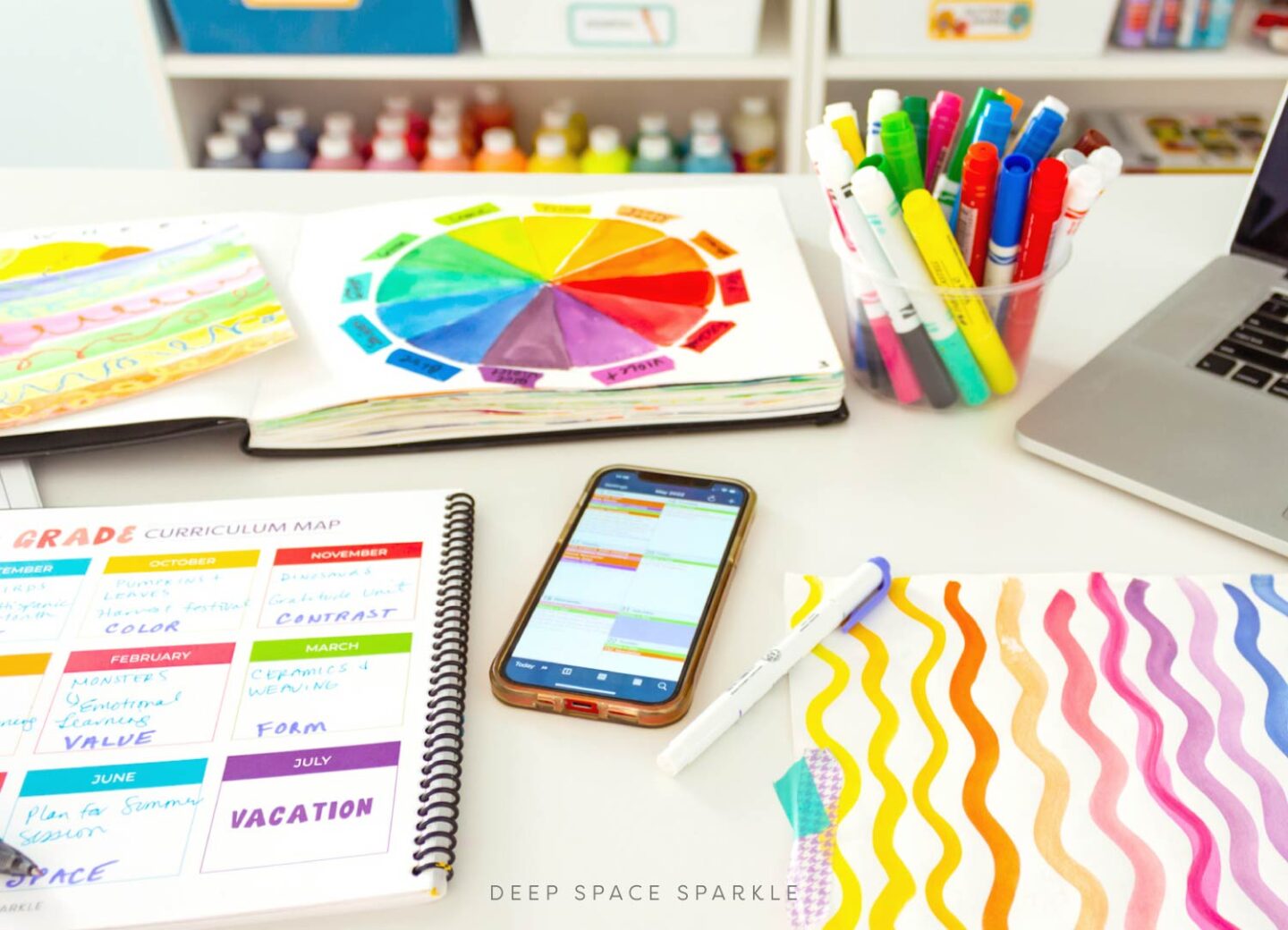 Here are a few examples of art curriculums that are favored by art educators.
Which type of curriculum do you gravitate towards?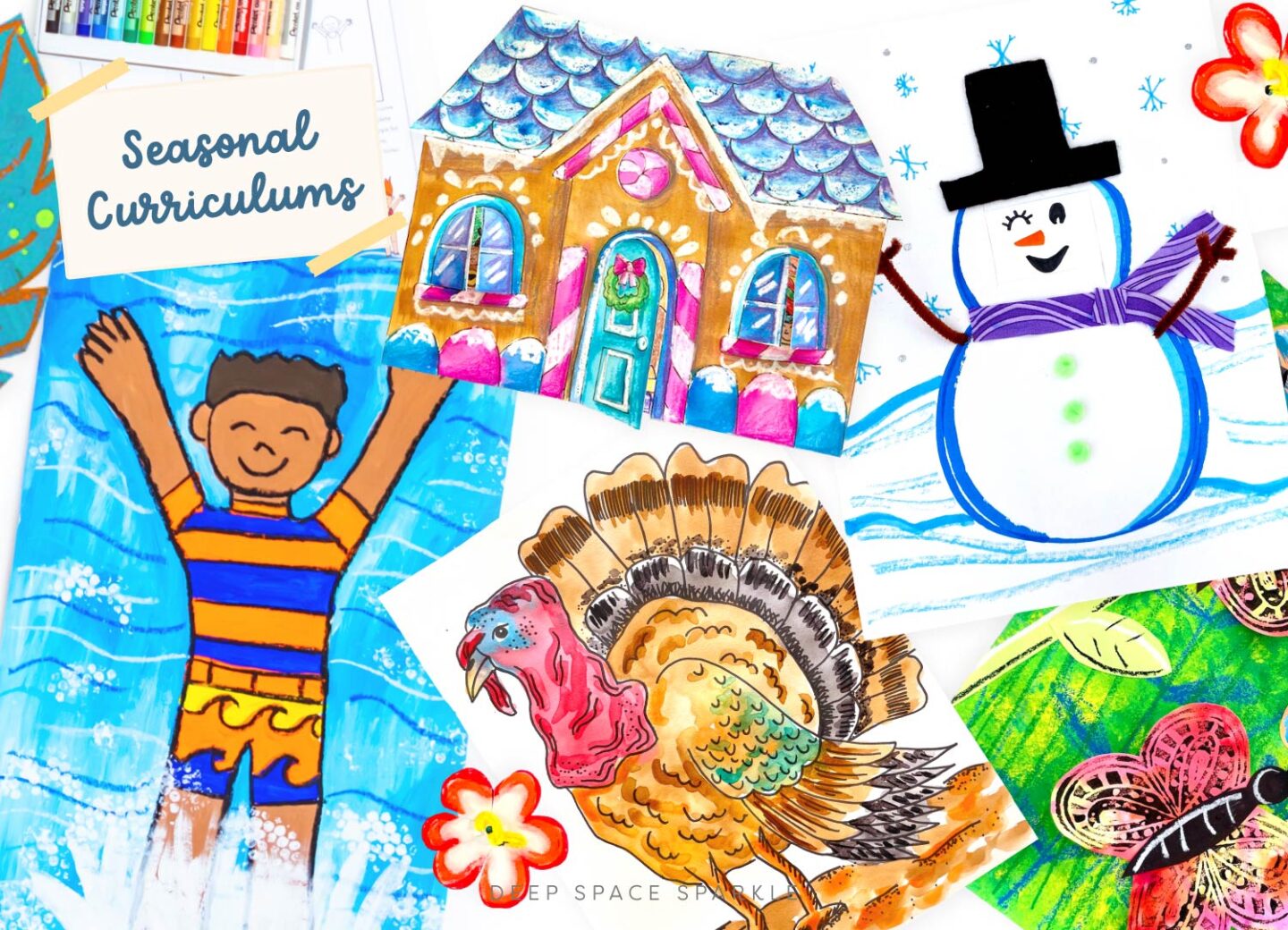 Seasonal Curriculums | Introduce art projects that are based on the school calendar and seasonal activities
Seasonal curriculums introduce art projects that are based on the school calendar and seasonal activities like fall, Halloween, Thanksgiving, Holidays, Valentine's Day, etc.
While some schools love to celebrate holidays, many public schools don't. In this case, art teachers use a seasonal approach to developing lessons with seasonal subjects.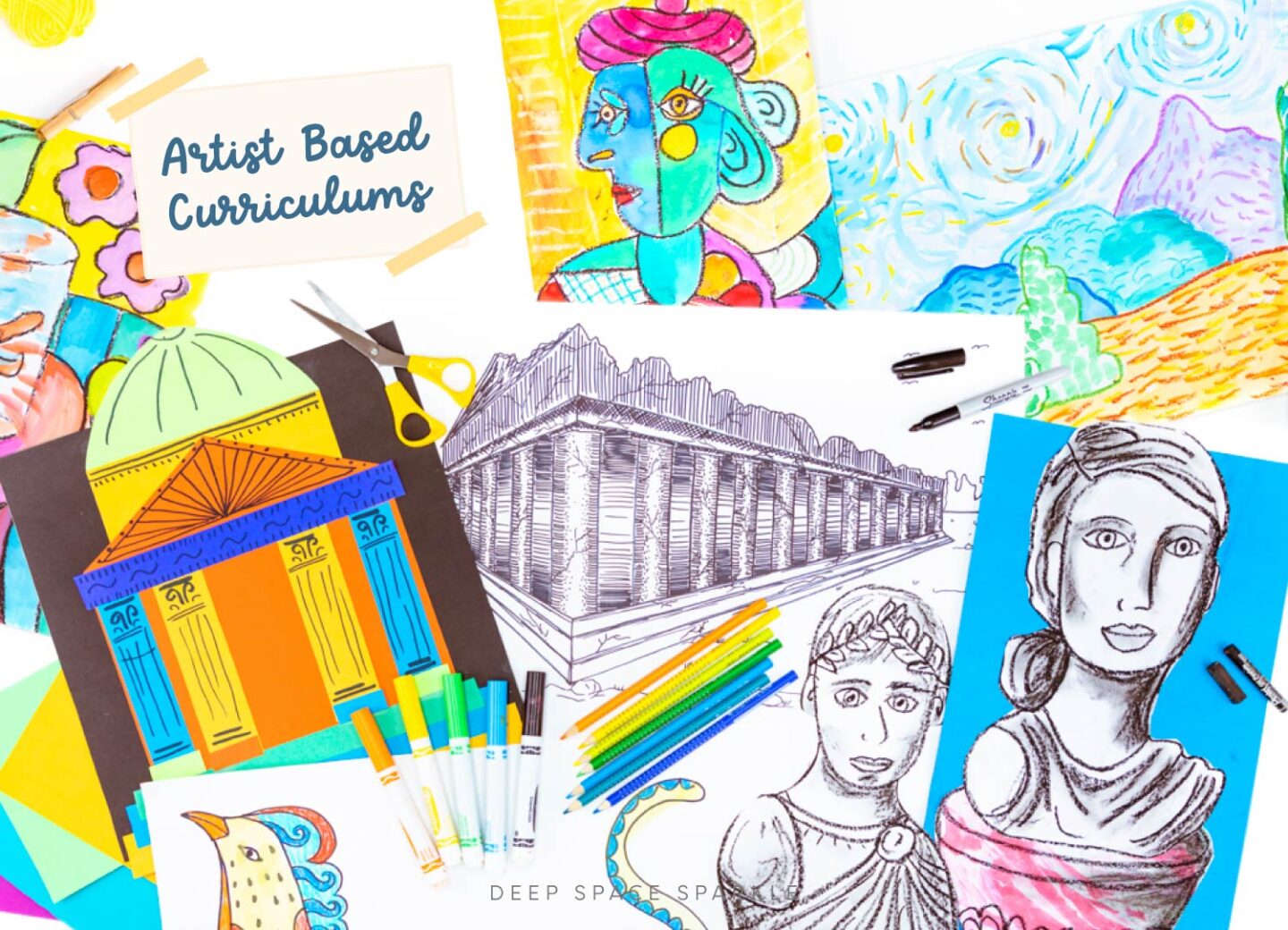 Artist Based Curriculums | Artist Studies, The Masters, Contemporary Artists, and Art Movements
This style of curriculum introduce art projects that are based on specific artists and/or their artwork. They move through time linearly and study different movements based on when they occurred or use another theme, based on a specific style of art or other similarities.
This is a classic approach to teaching art and is one of the most "understood" style of curriculum. Parents often associate art programs with learning about The Masters or studying art movements.
Many art teachers take this approach a step further and use artist studies to show more representation in art. Introducing contemporary artists and underrepresented artists is highly engaging for young artists.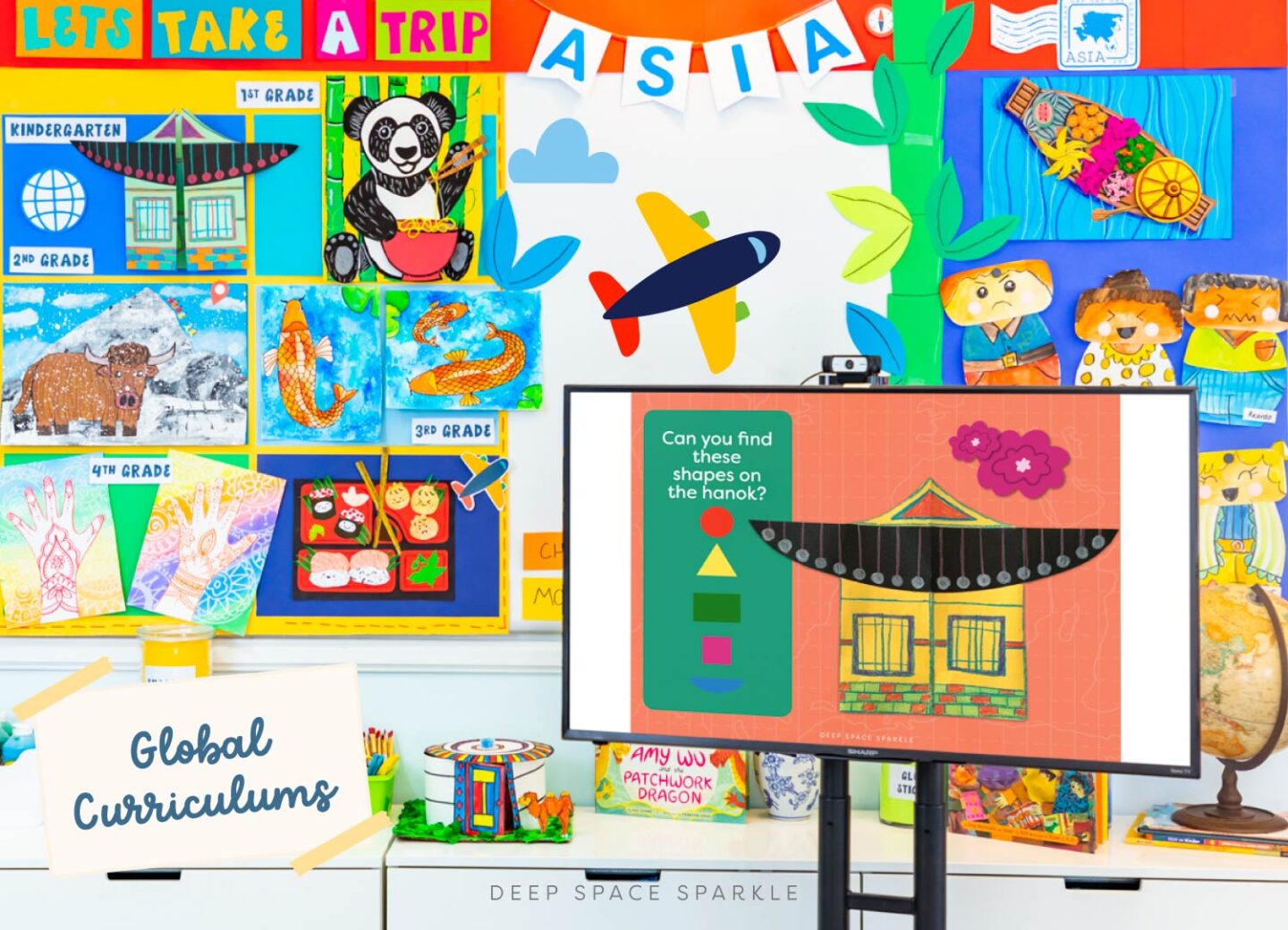 Global Curriculums | Culture & Community, Geography & Travel
Global curriculums highlight the artwork and customs of cultures around the world. Using art lessons, children explore customs, artists and geographical regions around the world.
This is a great opportunity for educators to switch up their artist-based curriculums for a community and cultural direction.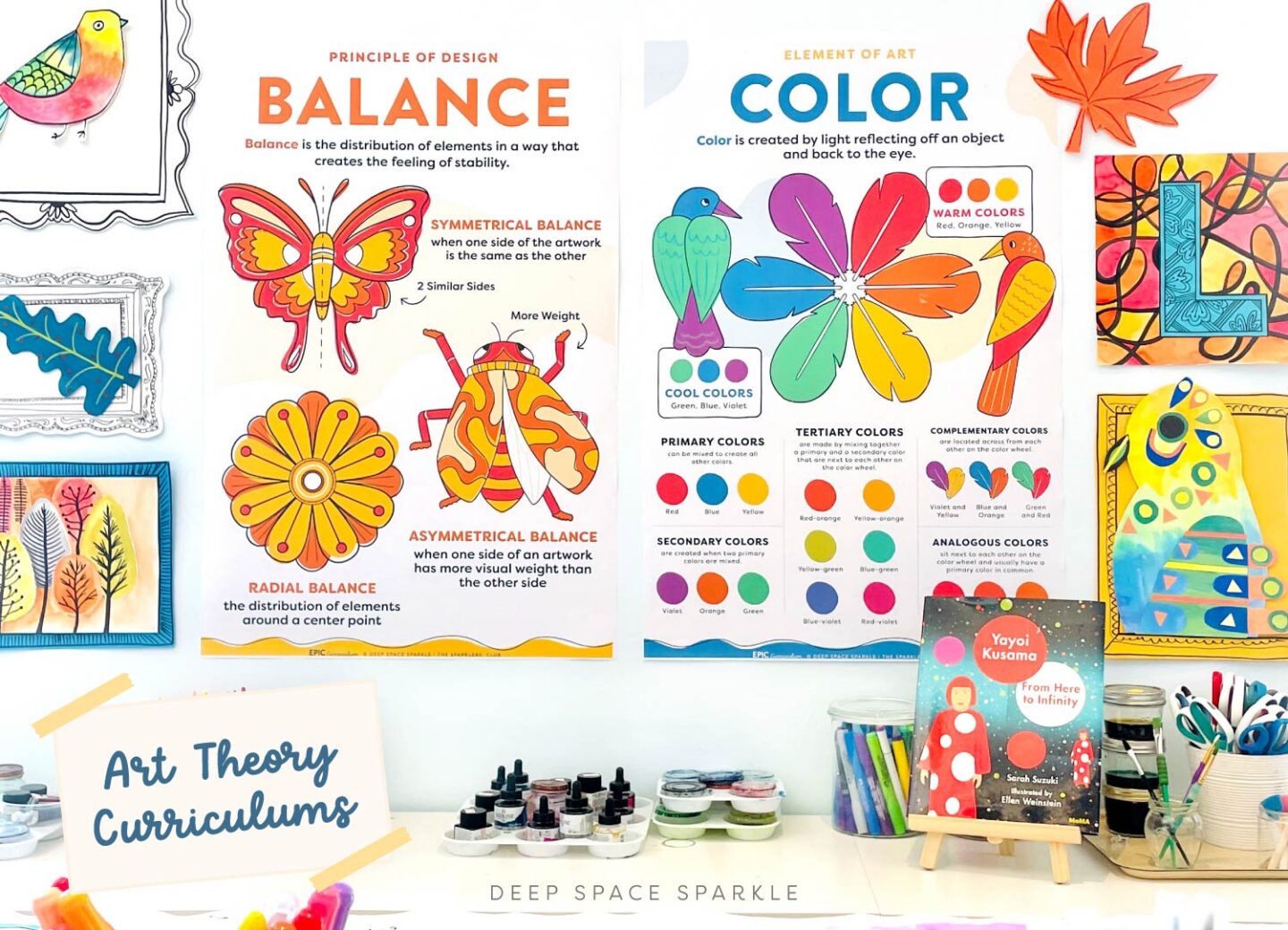 Art Theory Curriculums | Elements of Art and Principals of Design
Art Theory curriculums focus on providing students with knowledge of the building blocks of art and design such as the Elements and Principles of Art.
This is one of the most linear and skill-building choices in an art curriculum. As children progress throughout the year and through the grade levels, their skills grow and developed from previous lessons.
More Curriculums…
There are many types of curriculums to create and chances are, that if you ever mapped out what you want to teach your students and how, you already created one.
To learn more about selecting, designing and creating your own curriculum, download The Ultimate Guide On Designing An Art Curriculum by scrolling to the bottom of the post….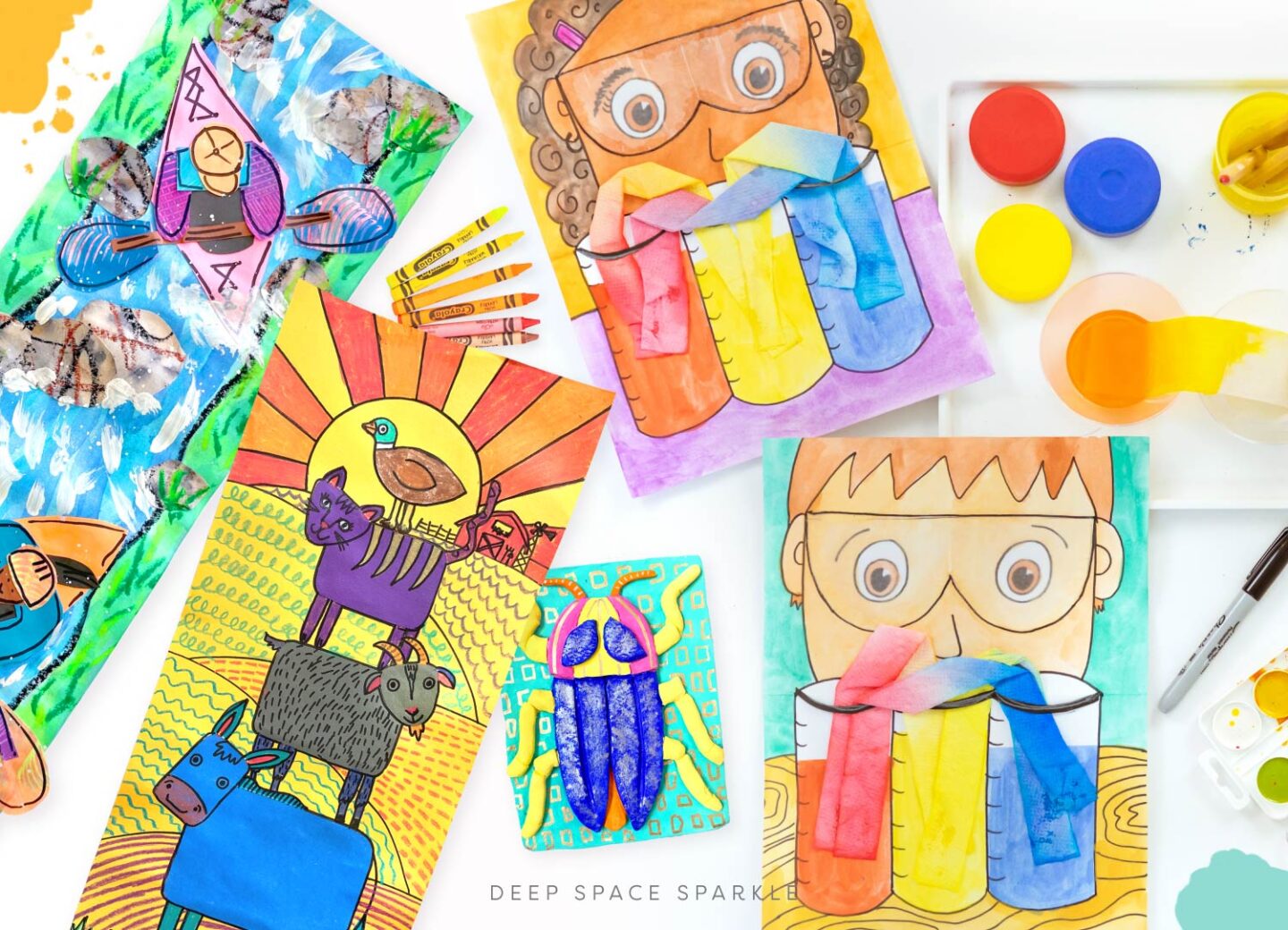 – Art Techniques & Materials Curriculums | Fundamentals of Creating Art, Art Methods, Process-Based
– Inquiry Based & Creative Thinking Curriculums
– General Subject Based Curriculums | STEAM, Science & Nature, Art for English Language Learners, Math integration, Visual Arts, Performance, etc.
Imagine not getting the Sunday Scaries because you already know what comes next on Monday before you even leave the building for the weekend. Or confidently adding in a supplemental lesson into your lineup because you know that it fits just right into your yearly plan.
This is all possible when you plan ahead with a curriculum.
But how do you know which curriculum is right for you and your students?
We've developed the Ultimate Guide on Designing an Art Curriculum to help you find your perfect match.
Click the link below to download.
Pin me!