You'd think drawing pumpkins is easy.
Not so!
After watching my students scribble oddly shaped circles onto paper, only to have them not like it, crumple it up and throw it away got me thinking that there must be a better way to draw a pumpkin.
Turns out that the easiest ways to draw a pumpkin is with a simple line and dot technique.
The October Freebie pack is chock full of Fall themed lessons, drawing guides, technique tips and video tutorials. Download this handy drawing guide before you get started:
The project requires just a few supplies and is very easy to make.
Here's a video showing you the quick steps:
The quick strategy to get a bumpy, natural looking pumpkin in about 60 seconds:
Step 1. On a yellow, orange or white paper, draw a dot on the top and bottom of the paper near the center.
Step 2. Then, connect the two dots with a line.
Step 3. Place crayon or pastel on the top dot again but this time draw a line to the bottom dot with a curved line.
Step 4. Repeat on other side.
Step 5. Place pastel on dot again and draw a larger curved line extending out towards the side of the paper. Repeat on other side.
Step 6. Keep going until you have a big pumpkin.
Step 7. Add a stem.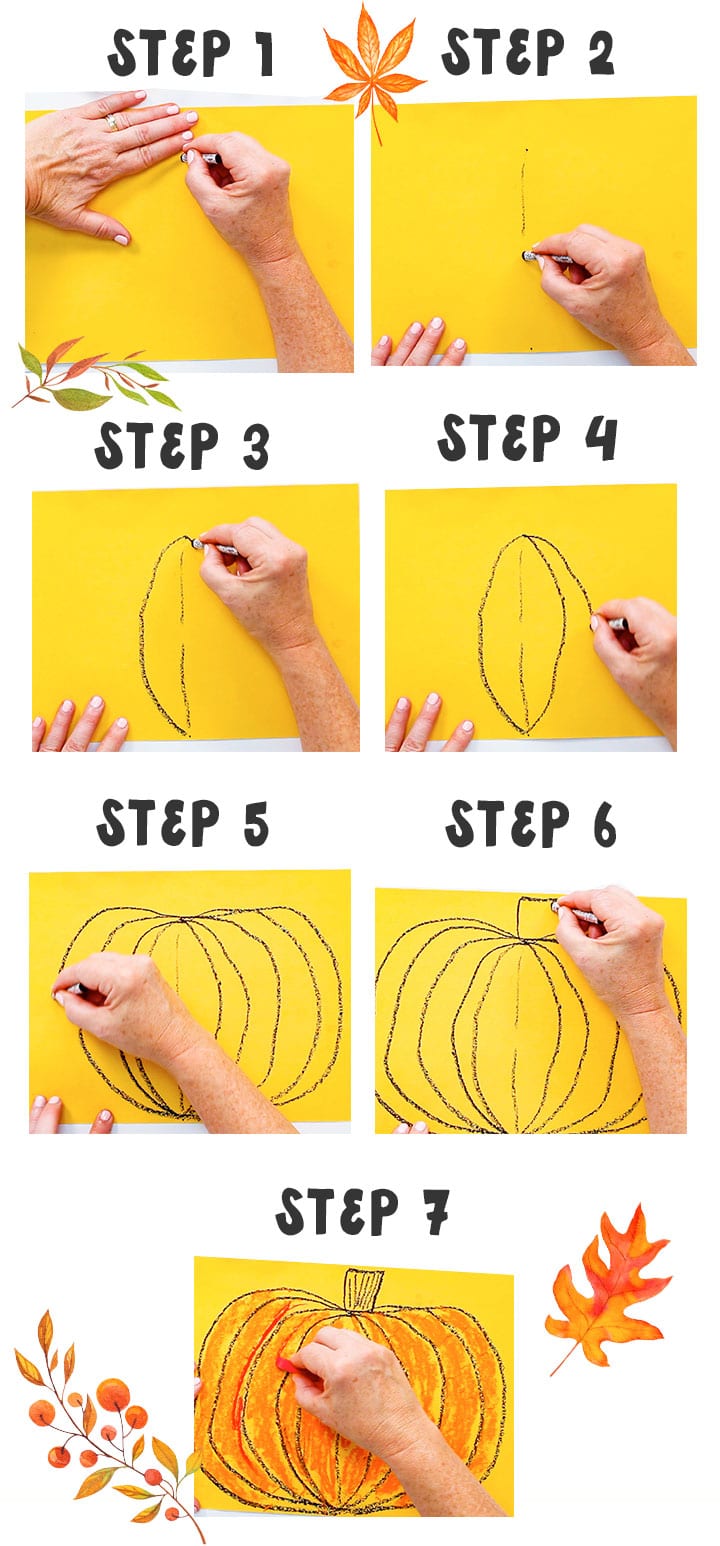 To add color, there are many options:
– use chalk pastels to add layers of warm colors
– color with crayons or oil pastels
– use red, yellow and white tempera paint to mix into orange.
What's your favorite color option?
If you create this lesson in your art room, I'd love to hear about it in the comments below!