SEUSS STYLE ARCHITECTURE & CITIES
Whether inspired from Oh, The Places You'll Go, The Lorax or the buildings in Who-ville, the common thread is fun!
Kids will LOVE creating their Seuss-Inspired line drawings. Using plain paper, a black marker a pair of scissors and a glue stick, this lesson uses the most basic of supplies. If you don't have colored drawing paper, use construction paper or even colored photocopy paper. The point is, the paper doesn't have to be thick or heavy weight.
This project looks relatively easy, but older students (grades 6-8) will be able to achieve detailed drawings and an intricate background.
WHAT YOU'LL NEED:
Black marker (I like Sharpie markers)
Assortment of colored sulphite paper or any other type of colored paper
Glue stick
Scissors
Watch Patty's Facebook Live tutorial, demonstrating how to teach this lesson to your classroom of students. This video has been edited from the original Facebook tutorial.
LET'S GET STARTED:
Give each child 1 sheet of white paper and 2-4 smaller sheets (6" x 6") of colored paper. On each colored paper, draw a Seuss-like house. The general guideline is to start at the base and move up.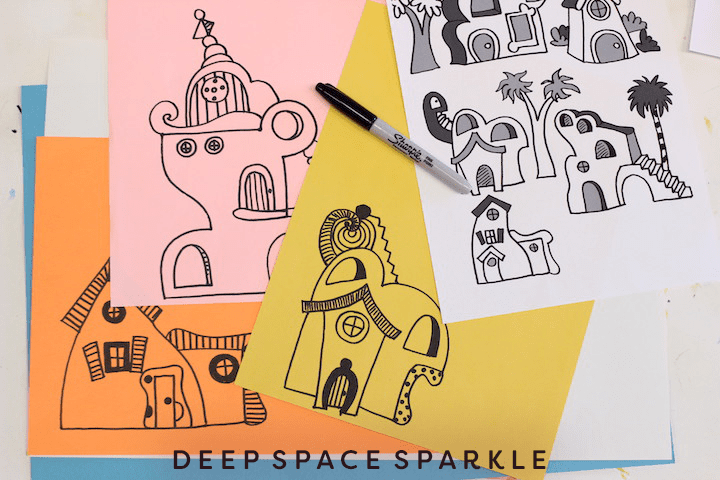 The lines don't have to be straight, but demonstrate how to achieve a smooth curved line. Children have a tendency to draw a very jagged line if given no restraints. While this is fine, it is very difficult to cut out. This can lead to frustration.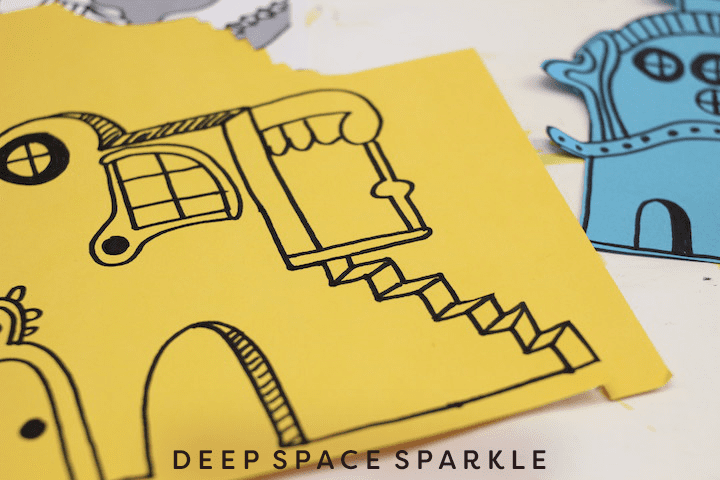 To cut out shapes inside the house, fold paper in half and cut a slit in the negative space. Open house and slip scissors through slit to cut out window, etc.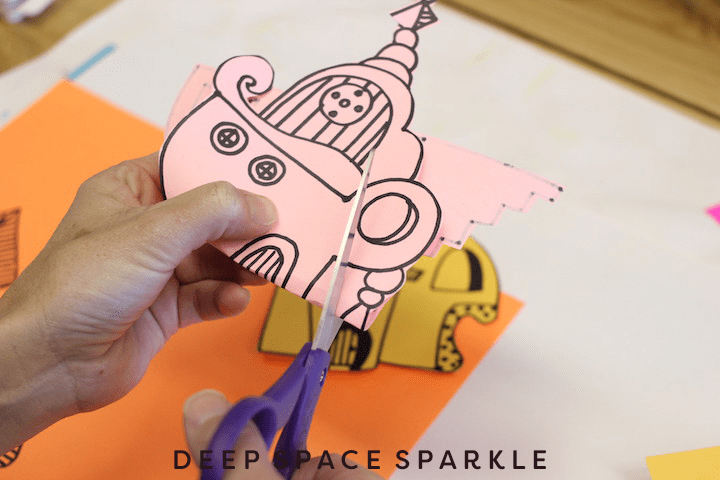 Don't stop with just one Seuss building, create an entire city of them using different colored paper.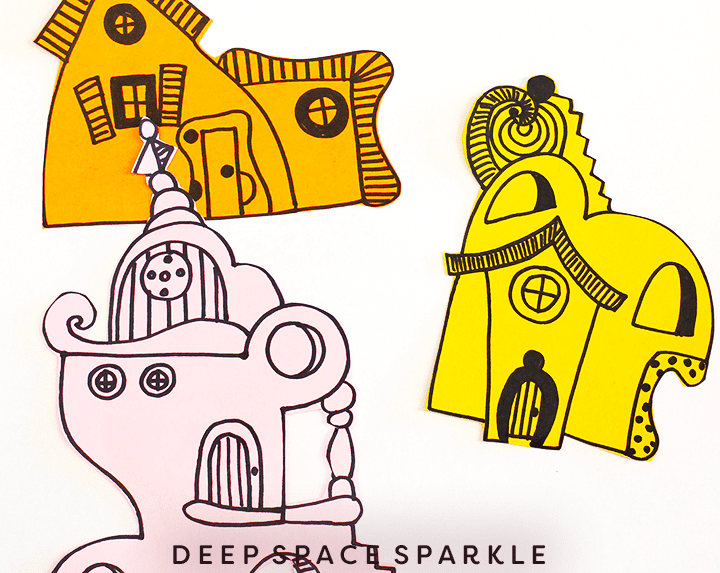 Download the Seuss City handout by clicking the red button below. Add your name and email and we'll send it to you!