I must admit. I've gone a little flower crazy since reviewing Julia Rothman's Nature Anatomy. I can't stop painting flowers! And I created this little video which ties in nicely with my other newest obsession–making videos.
For this project, grab a few sheets of 12″ x 9″ watercolor paper, a sharpie marker, some oil pastels, watercolor paint and some table salt.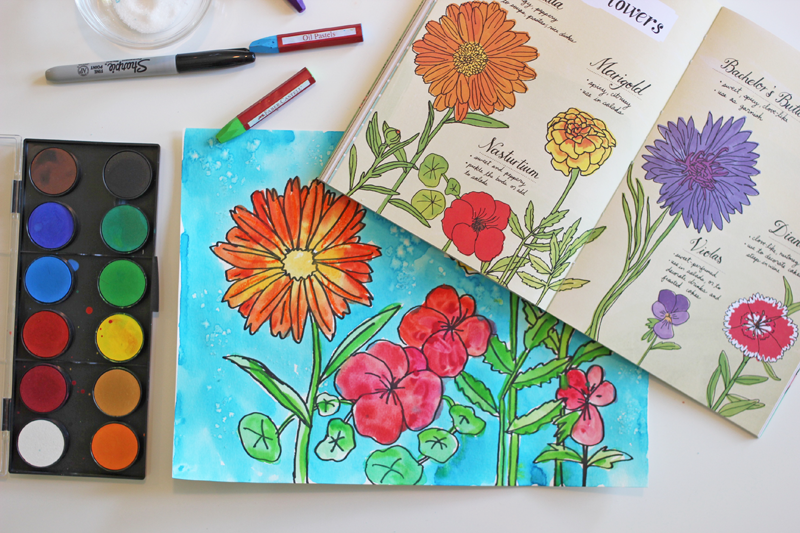 I know what you're thinking. What about a pencil? Sometimes it's nice just to throw caution to the wind and draw shapes and lines and see what happens. Of course, using a pencil to sketch your flowers is perfectly fine. Draw lightly then trace with a marker to achieve the thick black lines. Then, erase the pencil lines.
You can see how a class of third graders drew their flowers with markers directly onto watercolor paper. They didn't add stems but instead just made random flowers and scattered them over the paper. I loved how they turned out.
Are you ready to watch the video?