Using the same technique as the Kinder Cows art lesson, this pig art lesson teaches your little ones simple drawing techniques and offers enough options for each child to create their own little piggy!
Supplies:
12″ x 18″ white drawing paper
Black, pink, white, green and yellow oil pastel or crayons
Red (watered-down), green and blue liquid watercolors
Brushes and Water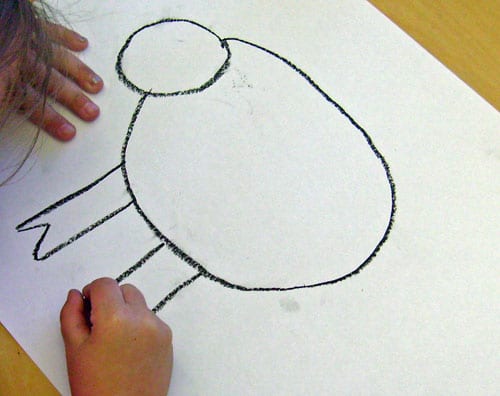 Begin with a 12″ x 18″ white drawing paper and a black oil pastel and draw a small circle towards the LHS of the paper. Then, draw a large curve, starting at the right of the circle (head) and going all the way around until you reach the bottom of the circle (chin).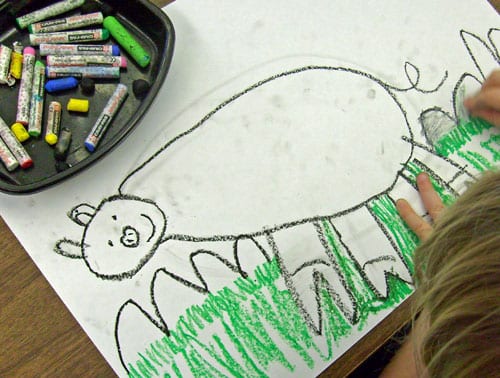 Draw two straight lines for legs complete with inverted letter "V" for hoofs. Draw a small circle with two short vertical lines inside for a snout, two dots for eyes and two ears. Lastly, draw a curly tail. Using a white oil pastel, color in white clouds and a fence line. Using a green oil pastel, add grass. Yellow oil pastel for a sun, etc. Continue until the child has enough detail in his picture. You can suggest butterflies, flowers, etc.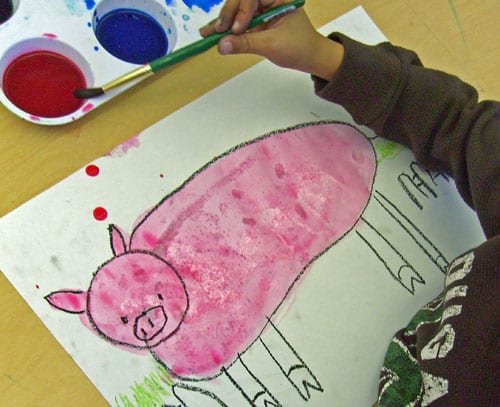 Set out a tray of blue, green and pink (watered down red) liquid watercolor paints and large wash brushes. This step takes very little time. Kinders paint fast!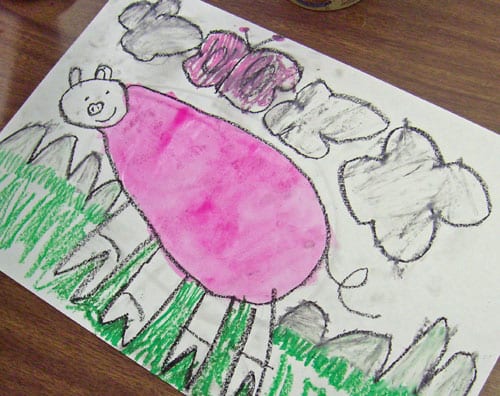 Don't forget clouds. Using white oil pastel, encourage children to color in their clouds with white oil pastel and not just outline them (which is the tenancy at this age).
Set out to dry and voila! Pretty Pigs!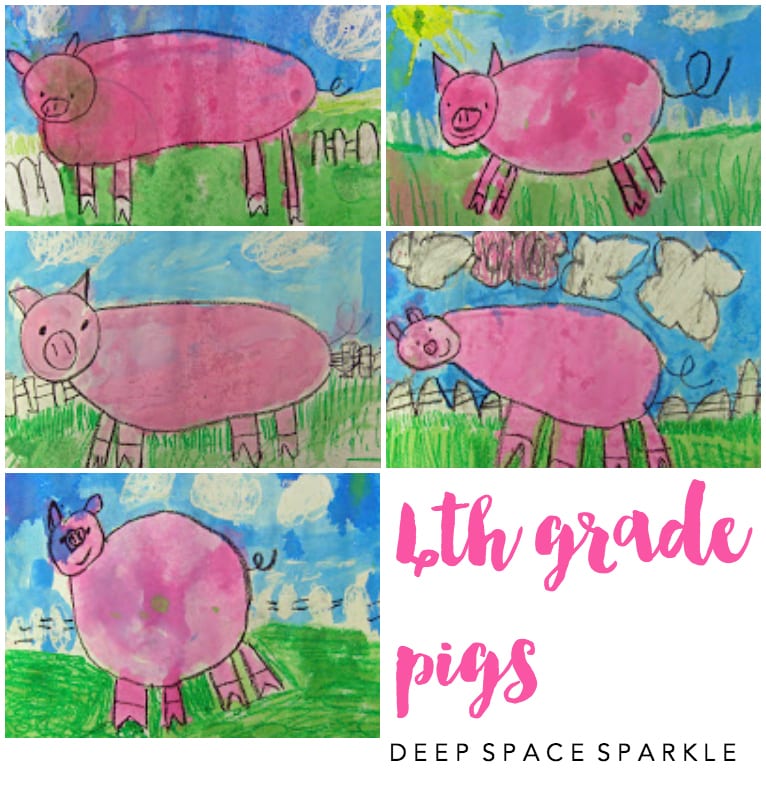 ---
Download this free lesson guide on our Chicken Little template for more farm animal art inspiration!