Do you have dreams of supplementing your income during the summer months by hosting an art camp for kids? You're not alone. Many art teachers supplement their income by providing a quality art experience for children. And for those who operate a business teaching art to kids, the summer is a huge opportunity to double your capacity and revenue.
While many city and community-run camps fill up in the winter, there are plenty of families who wait until Spring to make summer plans for their children. If you think this is an area you may want to explore, read on….
I'm sharing a few strategies that will help you plan the best art experience for the children in your community. Starting with a few logistics, getting ahead of administrative task and finally, filling your camps without spending a whole lot of money on advertising!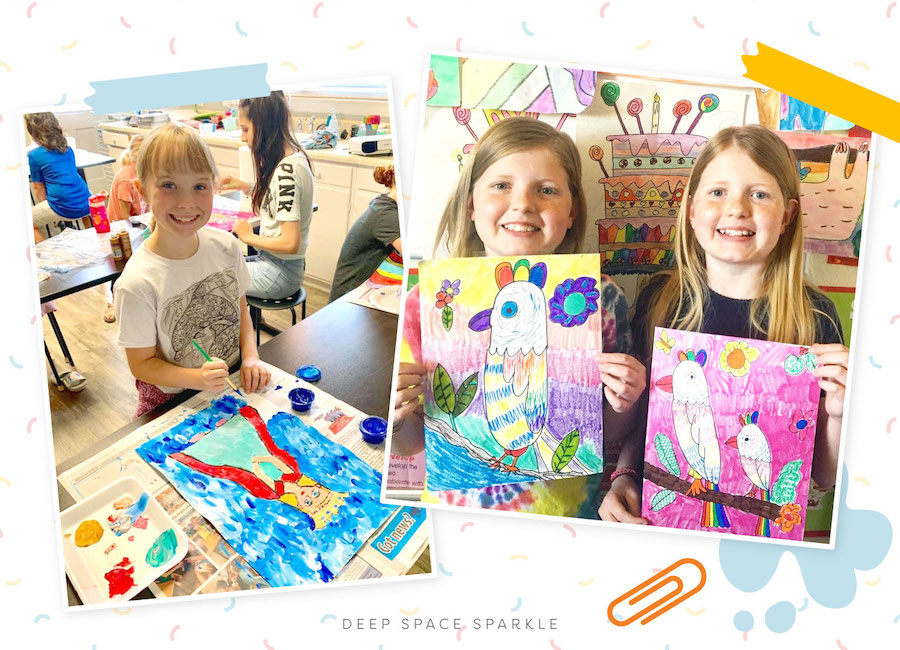 I've created a handy checklist to help guide you through the key first steps. Download your Start Your Art Camp Checklist below…
Finding a Summer Camp Location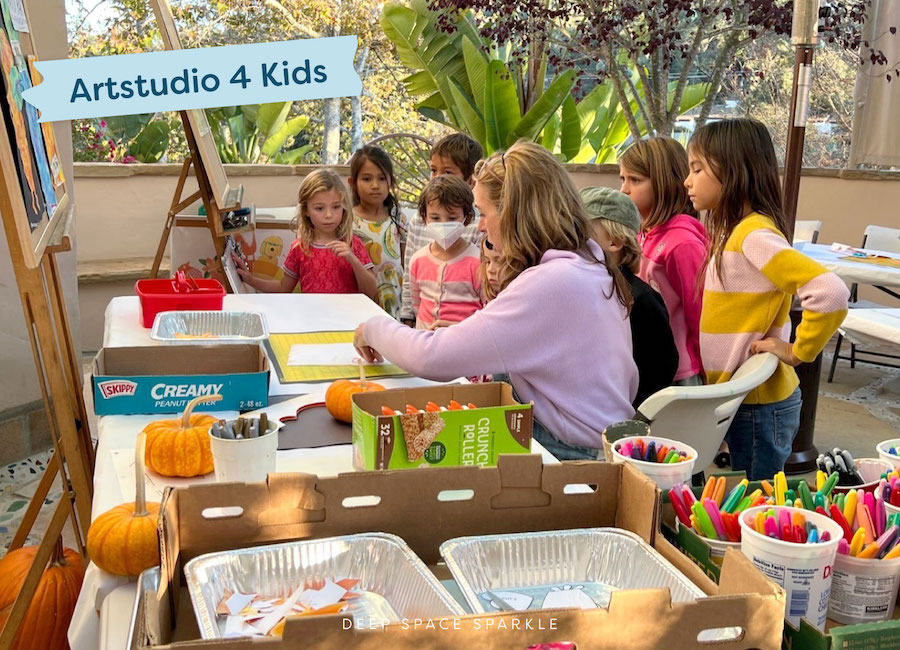 This logistic is often the biggest hurdles for teachers looking to run an art camp, but don't let it stop you. It doesn't have to be complicated. In fact, the best place to host a summer camp is the place where you have spent the most time: home and school.
If you are an art teacher, put in a request to your school district to rent out your art room, multi-purpose room or a vacant space on campus. There may be rentals, insurance and staffing requirements, but you never know until you ask.
Operating a small summer camp in your own home (in your garage, porch or even backyard) is certainly the most convenient. You'll need to be properly insured so just reach out to your insurance broker to find the best policy for your situation.
Business owners who already have a location to host their camps are set, so if that's you, let's move on….
HOW LONG TO MAKE YOUR CAMP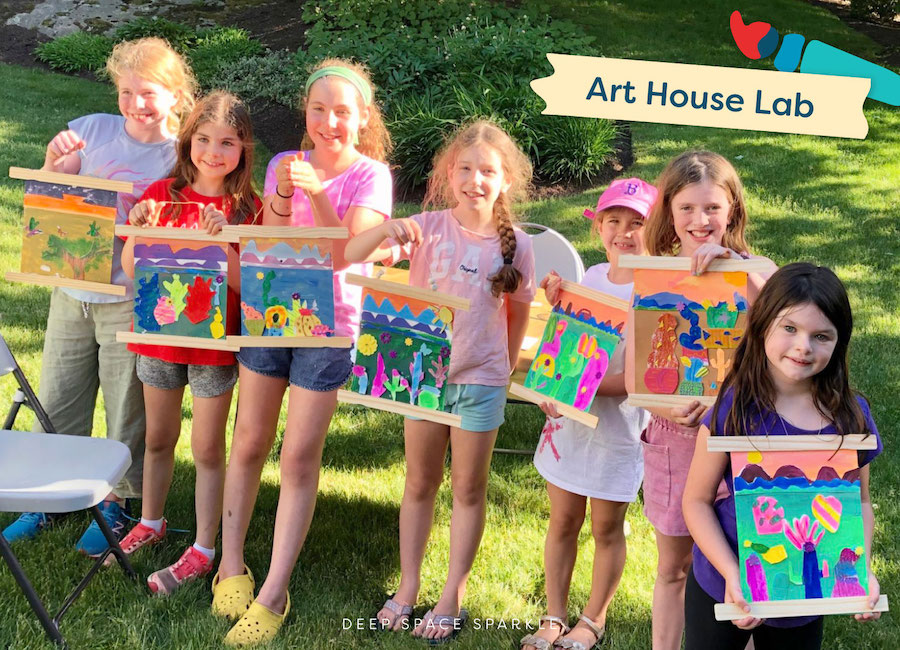 When you are in business–and yes, if you are operating a summer art camp for profit, then this is a business— we are solving a problem. In this case, offering a summer art camp helps parents find activities specifically suited to their child's interests, provides a safe place for their children while they are at work and offers an enriching experience to help their children grow.
With benefits like these, summer camps are the most popular summer activity choices for most families.
Consider the needs of the families in your community and identify why they need your art camp. If it's to secure childcare, your art camp should make it easy for parents to say, YES!
9am-12pm half-day camps are great for 3-5 year olds and full-day camps are great for older kids. But it's totally OK to do half days or even ¾ days like 9am-2pm.
It's your business so you can chose what works for you, but if no one is signing up for your 2 hour class, you might want to see if a longer camp day is better for families.
FINDING YOUR CAMPERS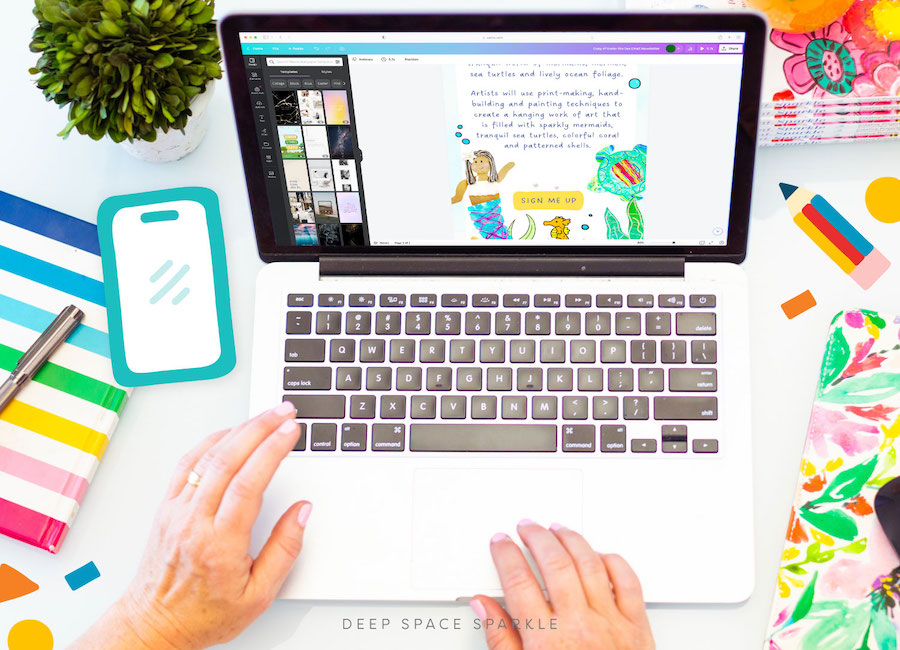 As soon as you know when, where and how much your art class will be and after you know how many sessions you will offer, open up registration.
Registration can sound so formal, but it's really just a way that parents can say YES to your camp and pay the fee. You can do this through quite simply through checks, Venmo, Paypal and if you are a business, through your payment gateway on your website.
So what if you do all of this and absolutely no one registers?
It can happen, but not if you follow these steps:
-Send a newsletter style email to your friends and families. Or if you are a business, send an email to the families on your email list.
The email can be very casual or more creative and fun. You decide! No matter what you choose, it should include: date(s)of your camp session(s), how much, how many students per session, location, details of the projects, crafts or experience.
-Offer a Refer-a-Friend discount. $200 for the week but $150 if they bring or refer a full-paying friend. This works as parents are motivated to save money and have a friend for their child (and makes carpooling easier too).
The direct email approach works really well if you are an art teacher with ties to your school community. Everyone knows you and if the art camp experience sounds really amazing, they are very warm leads.

If you are a business or setting up a business teaching art and you don't have a strong connection with your community, think again. Every community has families and they need your services!
Families hang out, go to neighborhood schools, churches and restaurants. They even read newspapers (mostly online now!) and are connected through Facebook groups.
As a business owner it's essential you become a part of your community and get connected.
Here are a few ways to get connected in your community as a business owner:
– Source local community events. Set up a booth or table, hand out art camp flyers with a QR code to join online, have a FABULOUS art activity that children can sit and do with minimal instruction. Remember, the goal is to get art camp sign-ups so make sure to have a way to do that. Secondary goal is building brand awareness.
-If you have a brick and mortar studio, use your storefront and your website to advertise summer camps and have information ready for your team to send sign-up links.
-Set up a Facebook Business page to advertise your camps, post flyers and to set up locations. Do the same with Google Business Manager. Parents often do Google Searches for Art Camps in their area so make sure you show up!
‌-Contact schools in your community to see if you can be a part of any summer camp special newsletter.
– Ask family and friends to spread the word about your new art camp venture. It pays to reach out for help especially if you are new to business.
ADMINISTRATIVE TASKS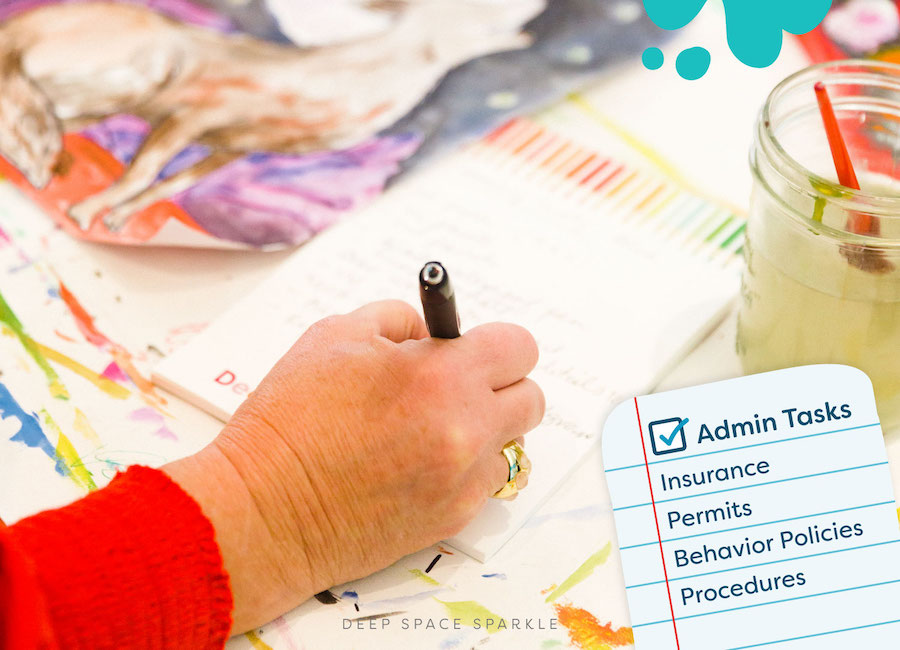 No matter how long your camp is, what the children create or what games they will play, you need to get your administrative paperwork in order.
Behavior and Camp Expectation Checklists are very helpful to set the stage when a parent signs up for your camp. This reassures your families that you are taking your role seriously and that their child will be well taken care of.
The more information you can share (behavior policy, schedule of events, what to expect from the art experience, what the artist will learn, if the camp is based on age groups, etc) the more confident the parent will feel about your camp. Especially if they are new to you.
Remember, the relationships and experience you are creating now, will benefit you when you offer the camp again. The most successful art camps (both big and small) often have waiting lists months in advance just because of successful past camper experiences.
So even if you sign up 5 kids but were hoping for 12. Don't feel discouraged. If you put all your energy into making your 5 camper's art experience amazing, their parents will certainly let other parents know. Next year, you might have 20 children wanting to sign up.
When you have your campers registered and families have paid their tuition, it's time to get set up and prepared for summer camp!
THE FIRST DAY OF CAMP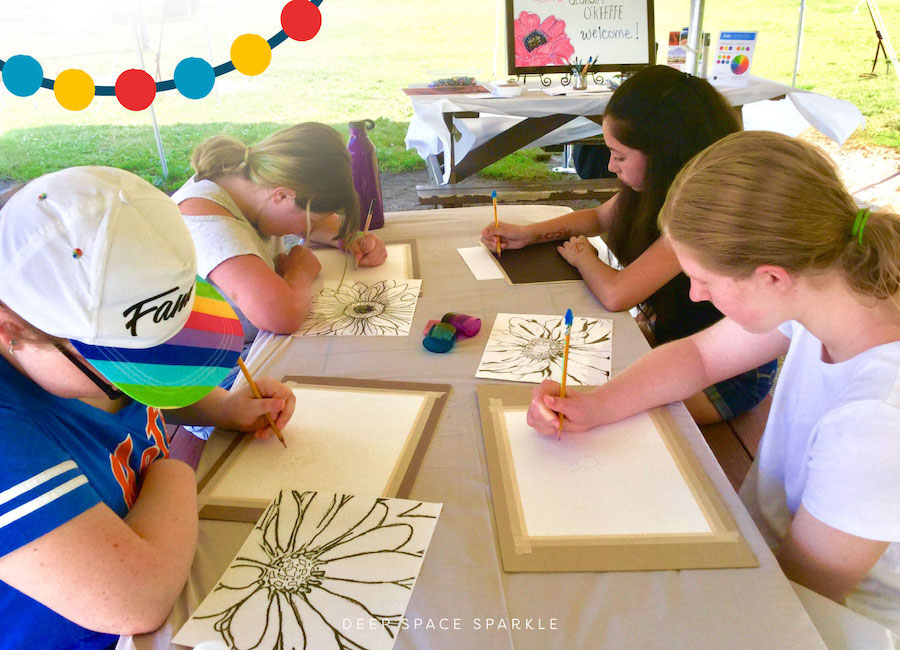 The first day of camp can feel scary for many little artists. They will worry that they are all alone, won't know anybody and even fear being away from mom and dad.
It's your job to welcome them warmly (as teachers you know how to do this well!) and make both the child and their families like this is a wonderful place to be.
Before the art camp starts, make sure to have parents fill out a form that shares information about the camper. This can be done through an online form or in-person.
Here are some of the common questions you should ask before camper drop-off.
Preferred name and pronouns
Age and birthday
Allergies, medical conditions, and medications needed at camp
Information about family members cleared to pick up the camper
T-shirt size
Level of experience with certain activities (Are they a beginner? Will they need extra support?)
Have an activity ready so that early campers have something to do while you are greeting and welcoming families or while parents fill out your forms.
Make sure to include a social game to help campers get to know one another. While creating art can be an individual experience, all kids love to play and chat with each other.
Keep your art projects exploratory, hands-on, experimental and engaging. Move away from the formal standards-based projects children may have done in school. This is especially important if you teach art during the school year to the same students at school.
Whew! You've done alot!
And because I know it's hard to remember it all, download our handy Start Your Art Camp Checklist below. It will help you keep on track and cover the important basics of creating an amazing art camp experience.