Keeping your art room tables orderly can seem like a huge feat! While we love a bustling classroom full of students engaged in creating art, materials like paint and chalk can take their toll on work surfaces year after year.
A simple solution? The messy mat, an art room staple!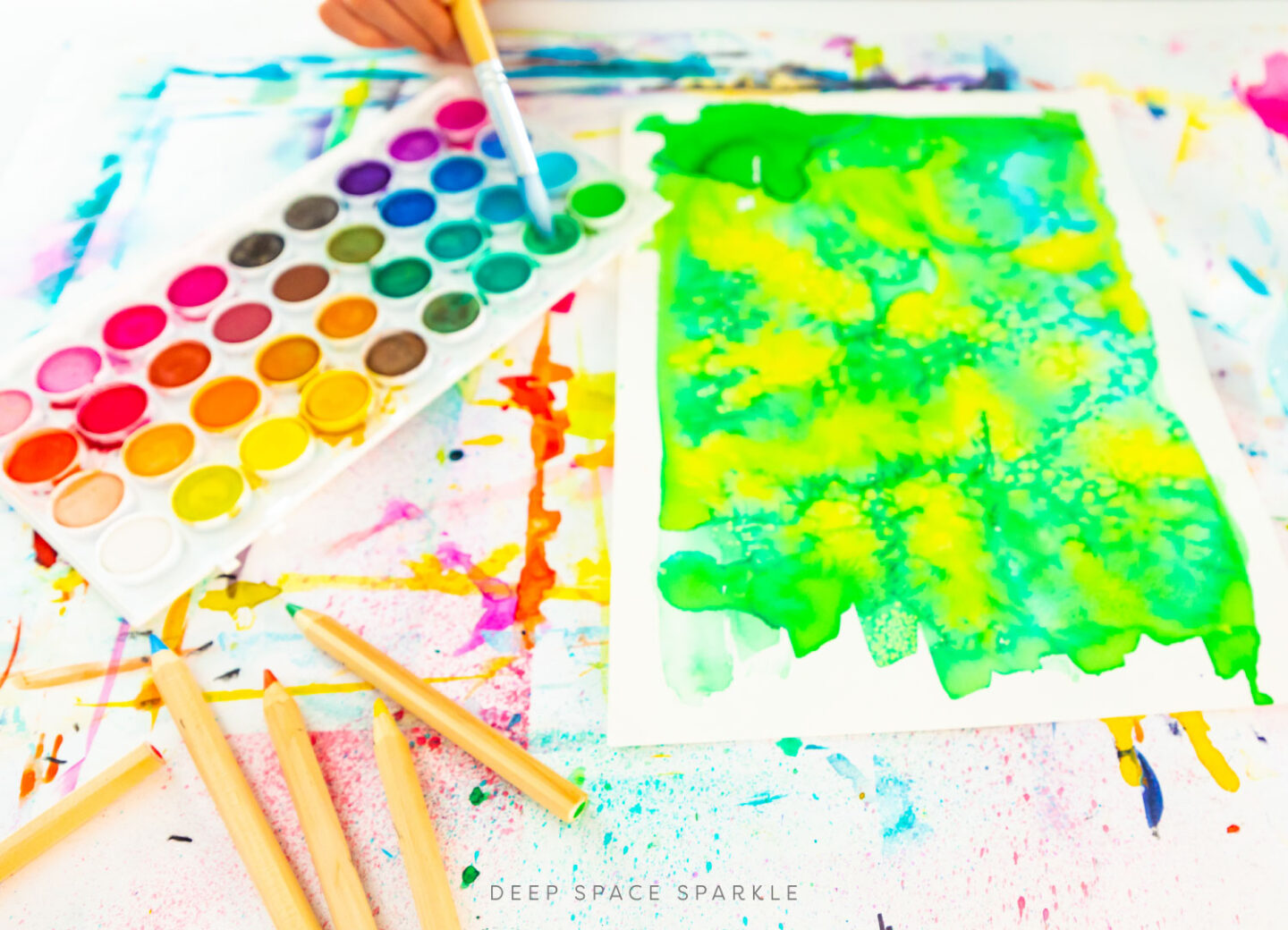 What is a messy mat?
A messy mat is a placemat for you artwork. It is typically a piece of paper, poster board, or other flat material that is placed below a piece of artwork in progress.
Messy mats serve many purposes including protecting classroom work surfaces from the wear and tear of art materials and helping students transport their projects to a drying rack or shelf. In turn, messy mats help streamline cleanup, cut down on transition time between classes, and save some sanity along the way.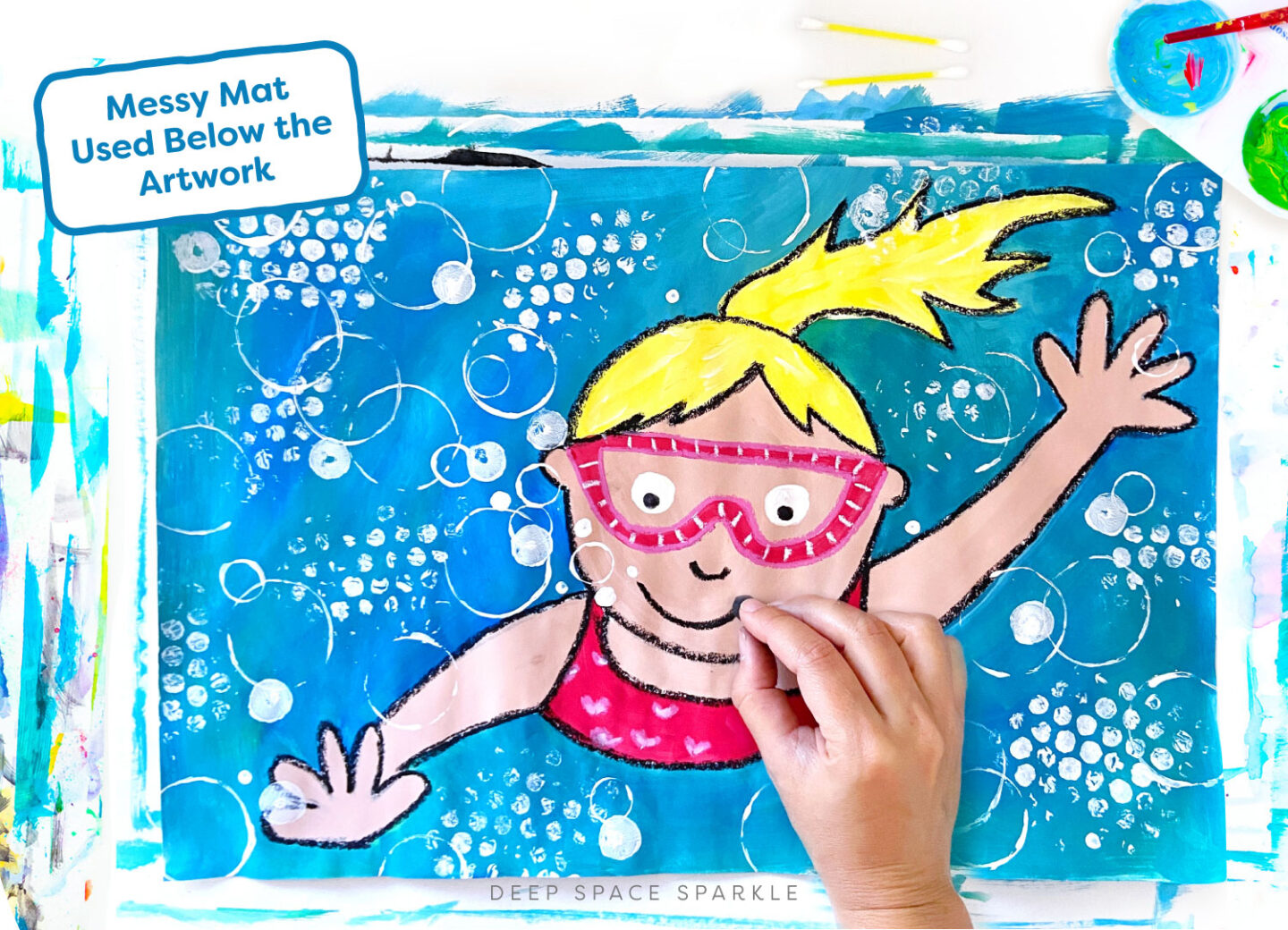 If you're to convinced that you need messy mats yet, there's more! In addition to being functional, messy mats are artistic in their own right. At the end of the school year or after being well-seasoned with art materials from your students, messy mat paper can be used as collage material to create a whole new piece of artwork.
How to make a messy mat:
Don't overthink it! We like to keep it simple.
Create messy mats by simply placing a piece of sulphite paper larger than your artwork at each workstation, 18″ x 24″ paper works great for smaller projects, and 24″ x 36″ paper is perfect for larger work.
It is often more cost effective to purchase larger paper and cut it down to size as needed. Another option that many teachers use is posterboard.
Some teachers like to laminate their messy mats for durability and this is a personal preference. One thing to keep in mind is that the lamination can cause paint to pool on the surface of the mat without absorbing and drying onto the paper. Before laminating a whole stack of messy mats, try first laminated messy mat underneath your artwork to sample it before you laminate the whole class set.
How to distribute and use messy mats:
Depending on your teaching style and classroom routines, passing out messy mats can be delegated to a student helper, stacked in the middle of the table, or each student can pick up their own messy mat when coming to get materials for themselves or their tables.
You might prefer to have a different set of messy mats for paint and for materials that tend to smudge like chalk pastel, oil pastel, and charcoal.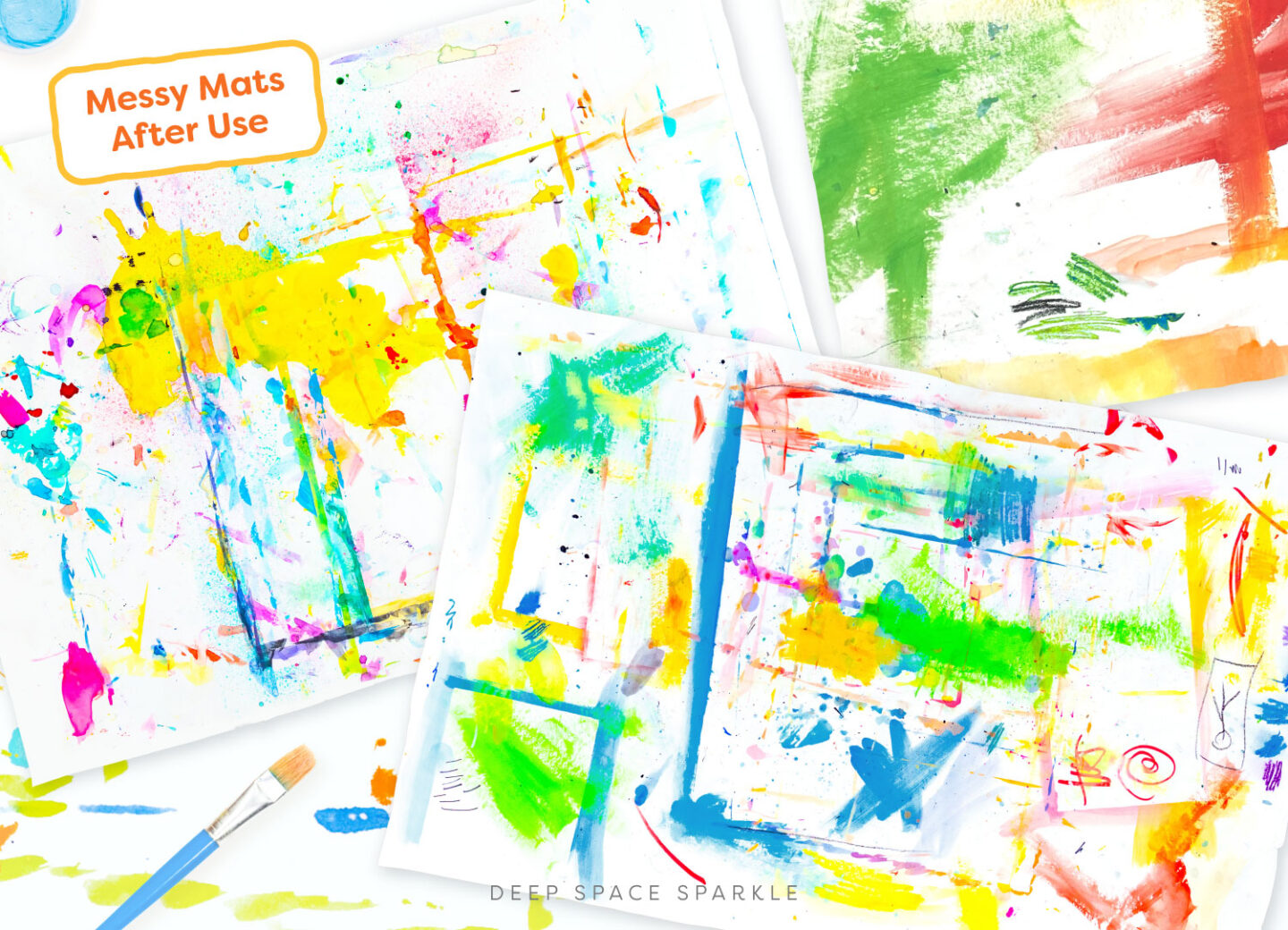 While drawing projects with pencils, crayon, and marker don't tend to be particularity messy, coloring up to the edge of the paper means that it's sometimes hard to avoid coloring off of the page a little. You can also use messy mats for these projects also, and drawing boards or rolls of craft paper covering the tables can be great alternatives.
At the end of class, students can carry their wet paintings to the drying rack on the messy mat and slide the messy mat in.
Once you're ready to clear a drying rack of dry artwork, remove the artwork from the messy mats, place artwork in one pile and messy mats into another and they will be ready for their next art room adventure. Easy peasy!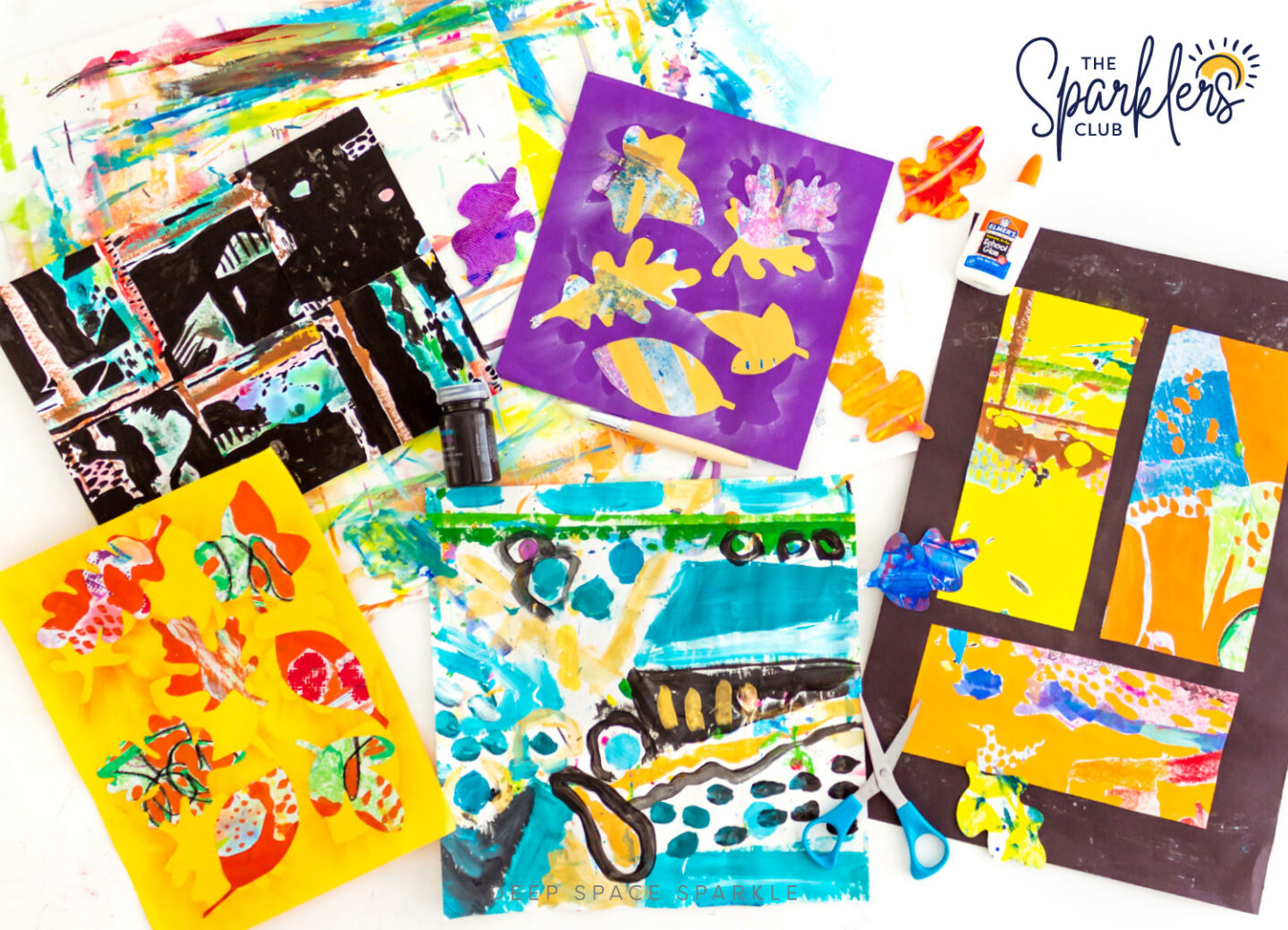 The Sparklers' Club has a variety of lessons that use painted paper and collage paper that would be great uses for well-loved messy mats. Join the waitlist here and be notified of the next enrollment period to join!
Interested in a free download recommending the best art supplies needed or your classroom this school year? DOWNLOAD by clicking the yellow box below!