I love glitter.
It makes everything special.
My favorite memories of teaching art to kids was during the sparkly month of December (and February for Valentine's Day) when I would bring out a selection of glitter shakers to embellish winter scenes and hearts.
Warning: Glitter is not for the faint of heart.
Shaking loose glitter always results in a little mess no matter how careful you are.
Which is why – in my later years – I have started to appreciate glitter paper.
Follow along, step-by-step with me in this video…
My first introduction to glitter paper was when I was creating a mosaic heart project for my 3rd graders. I went to my local craft store and found glitter tape that I knew would be perfect for the project.
My 3rd graders LOVED using the tape. So much that it dawned on me that I may not be able to make my own tape but I could make my own glitter project.
Students can add glitter paper as an added collage embellishment if they desire and the problem of loose glitter will be reduced considerably.
This is also a great way for teachers who have limited prep space to introduce glitter to their students.
So after a few years of making my own paper, I've come up with a couple of ways that YOU can make some too.
Download my Glitter Paper Guide in the December Freebie Pack below…
Option 1 Glitter Paper using Loose Glitter
Use any color of all-purpose drawing paper (I like using Tru-Ray Sulphite Paper).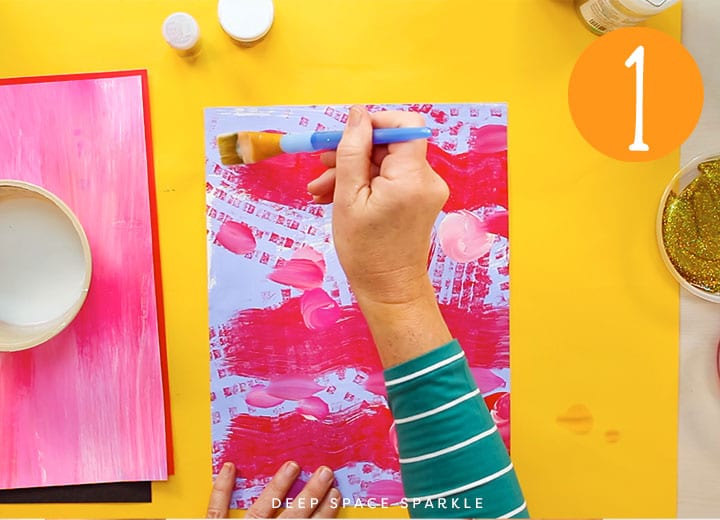 Spread a light coating of Mod Podge (or watered down glue) over entire surface with a big brush.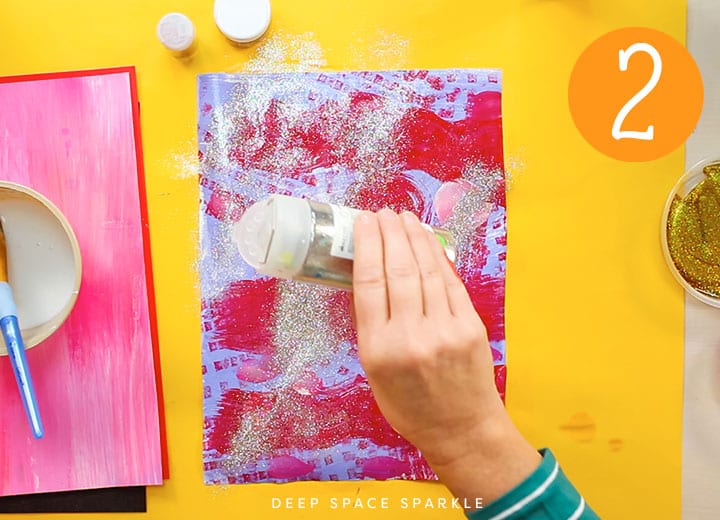 Sprinkle loose glitter over the wet paper. Be sure to sprinkle a light coating over the wet surface.
Allow to dry and shake off access glitter.
Tip: Using a fine glitter is preferable to the course glitter. Fine glitter will give an all over sheen and will cut easily with scissors.
Option 2: Glitter Paper using Glitter Paint
Use any color of all-purpose drawing paper (I like using Tru-Ray Sulphite Paper) or painted paper.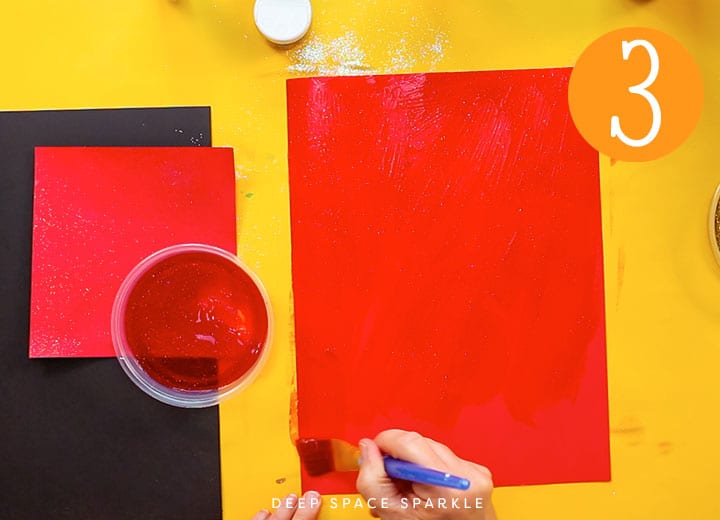 Brush over entire surface with Sargent Liquid Glitter Tempera Paint.
This particular brand of glitter paint is translucent which will show the color of the paper through the glitter.
Tip: Try red glitter paint over the red paper for the loveliest of glitter papers.
Make sure to grab the Glitter Handout below…
I can't wait to see what your students have done!
What is your favorite part of this project?