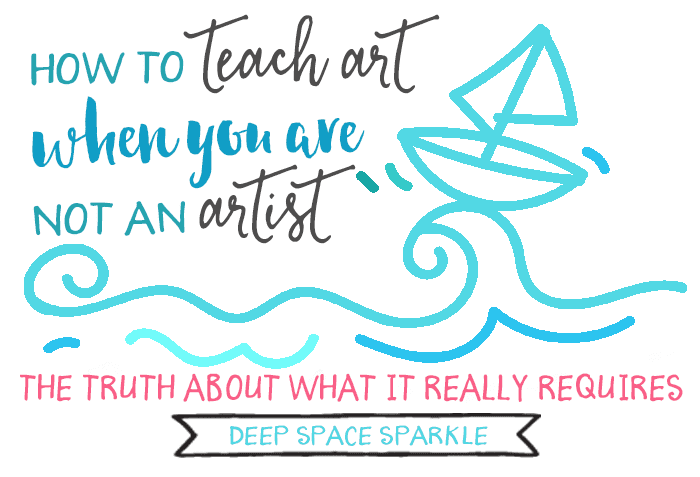 Question.

Did the answer come quickly or did you pause?
You may think that in order to say Yes you must have had some sort of formal art training. Or at least be working on a canvas or watercolor. At some point someone may have recognized a talent–your high school art teacher perhaps–so you must be an artist, right? But there are no paintings on your walls that bear your name so you must not be an artist.
If this is a hard question to answer, what about this one:

Do you often wonder how to do things? Crochet a granny square? Bake a red velvet cake? How to be happier?
Was this easier to answer?
I don't really know how to define an artist. Or what actually need to do to become one. I know it's a term and a career title and a longing. I know it comes with rules and judgments.
So it's a term I don't use very often.
Instead, I favor Curiosity.
Asking the questions–both big and small–is the path to living a full-hearted creative life.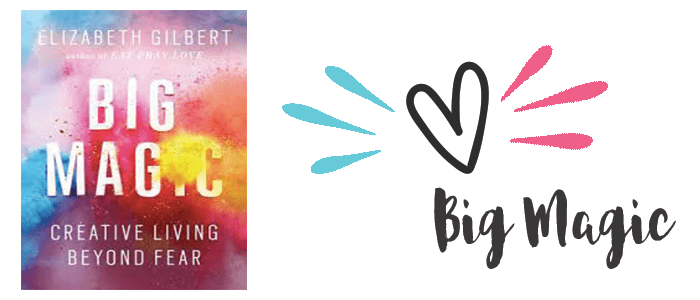 I'm reading Elizabeth Gilbert's Big Magic. Oh my goodness. Please read this book. It will have you on page one.
My copy is marked with stars and hi-lighters. And I'm only half way through.
The Universe buries strange jewels deep within us all, and then stands back to see if we can find them.

The hunt to uncover those jewels–that's creative living. – Elizabeth Gilbert (Big Magic)
Does that ring true to you?
For many of my readers, how they define themselves really can make a difference in what they choose to do. Many ask me, Can you teach art to kids if you are not an artist?
Of course you can!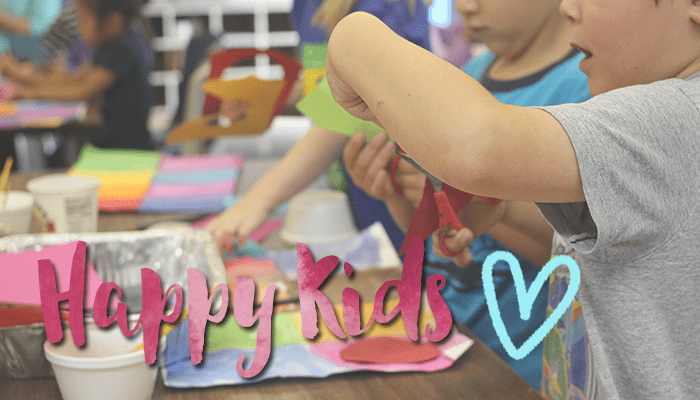 For all my readers who have art degrees and teaching credentials, I'm not saying the unqualified can take your place.
But there are many opportunities to be in front of kids sharing your love of all things colorful, expressive and joyful. It's not just as a full-time art teacher. You can volunteer, create art at home, with your church, in a community center, open a studio. It's your life and you can do with it what you want.
And if teaching art to kids is part of that dream, here are a few tips to help you start off on the right path:
Be yourself
It's really not about how well you draw or paint that will make you a great art teacher. It's how you relate to kids. If you behave in any way that is not your true self, kids will detect your insincerity.
Despite how parents feel about kids being hard to deal with, it's been my experience that it is the other way around. Kids are for the most part tolerant of adult personalities–even the strangest amongst us–but only if we are truly being ourselves. As soon as we try to fake it by acting too be sweet or cool or funny so that we can become someone we think they'll like, they will revolt.
And be okay with every kid not liking you. It's perfectly fine.
Learn how to teach a lesson in kid-friendly steps
Despite publishing hundreds of lesson plans that explain the process of teaching art to kids, it really does come down to you.
It really doesn't matter if you can draw or paint well, but if you can explain how to do a lesson, the kids will get it.
Become familiar with basic painting and drawing techniques
Notice that I said basic. This is where most people get caught up with their own expectations. I never used tempera paint before I stepped into an elementary classroom. I never used a kiln or played with clay until my third year of teaching. Heck, I never taught an art class before stepping in front of my students.
So how did I learn?
I practiced and experimented.
Use blogs and art resources sites (such as this one) to find out what other teachers are using and then start experimenting. PLAY with your paint. PLAY with your pastels. PLAY with your paper. What do YOU like best?
Play up your strengths but play with your weakness
So you can't draw.
Do you have a great lesson from someone who does know? That's all you need.
Let someone else do the heavy lifting while you facilitate the lesson by delivering the supplies, offering the steps and being a cheerleader for you kids.
Shameful plug here but my Art School for Kids videos are perfect for this situation.
If that's not enough for you, do the lesson first–alone–so you can practice. Then when its time to teach the lesson to the kids, you can draw and paint to your heart's delight. It may not look like the resource and so be it. The trick is to make a BIG deal about your drawing efforts.
The kids will love you for calling out your flaws and there will be a huge benefit: They will feel empowered by seeing how much better they did at the project than you. True.
This is true because you never want to be too much better than the kids. It can discourage them and even make them think that they have to live up to your standards.
One last thing: Don't be embarrassed if you love kids art more than adult art. I do. Really. I'm obsessed with it. Always have been. It's how I became an art teacher. I went to school to be a fashion designer not an art educator. I switched gears because I love being surrounded by children's art and creativity.


There are many people who struggle with finding their creative voice. Have you found yours? Share your advice, struggles or even an inspiring story…
---
New to teaching art in the classroom? Download my free classroom art teachers toolkit by clicking the yellow box below!