Here is an easy art project that takes minutes to complete. After studying Friedensreich Hundertwasser, and creating a colorful collage, some of my fifth grade students finished early.
Instead of doing random free-choice art, I handed them a small piece of watercolor paper (9″ x 12″), some colored waterproof markers and a pan of watercolor paints. If you don't have watercolor paper, don't worry. Use regular drawing paper.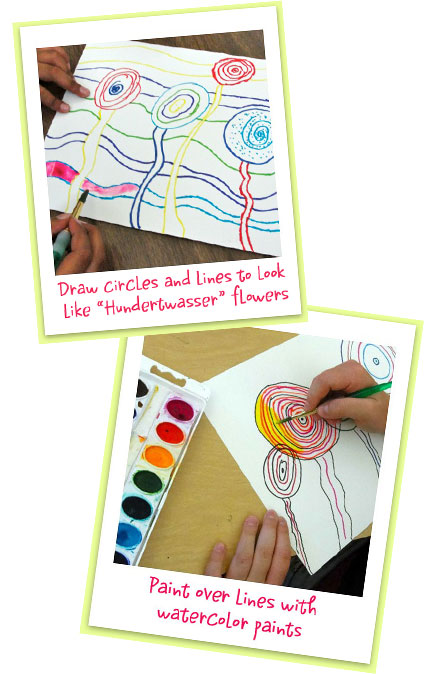 I didn't offer a formal set of instruction since we just covered Hundertwasser the week prior. But I did suggest they draw what inspired them the most about Hundertwasser's art. Students didn't need any more than that to start their drawings. If you need a bit more inspiration, check out my Hundertwasser Art Project from last month.
I love these quick bursts of creative expression…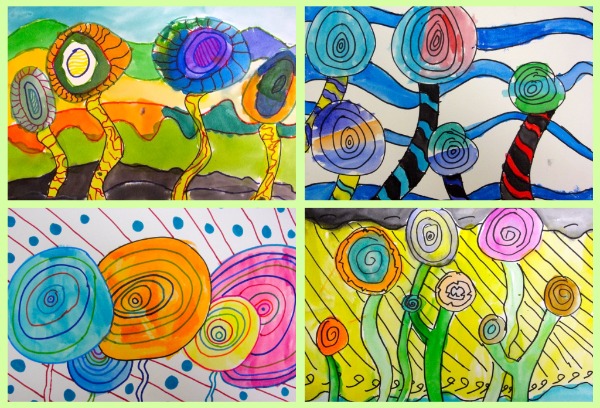 ---
Get a Hundertwasser Lollipop Flowers Freebie sent to your inbox by clicking the image below!