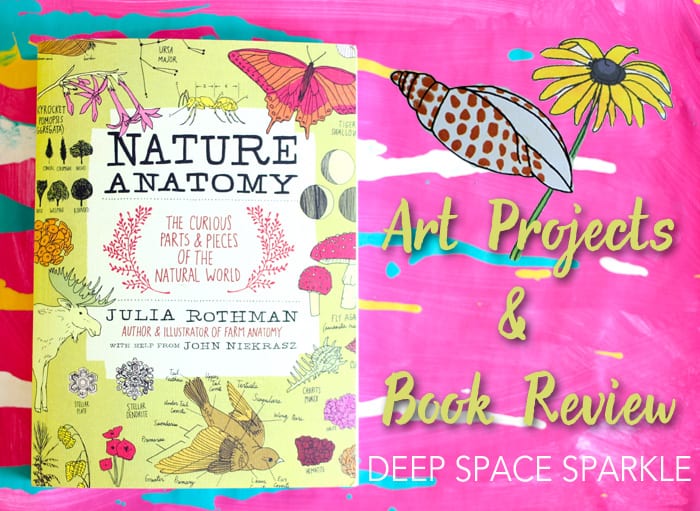 How many times have you done a lesson on a butterfly and your second graders know more about butterfly anatomy than you do?
I used to struggle to remember whether the body was called a thorax or abdomen. I fear no longer.
This book is your side-pocket secret to enhancing any art project.
Want to name the insects in this bug drawing project?  This book will help.
Doing an ocean inspired project and want to name of all the different seashells?
This book has you covered.
You see, what I love most about Julia Rothman's book: Nature Anatomy: The Curious Parts and Pieces of the Natural World —  is that it helps you teach new things with confidence. 
It gives you a leg up on your pint-size audience.
And for your kiddos reading this on their own this summer… They'll love learning new things through each illustration.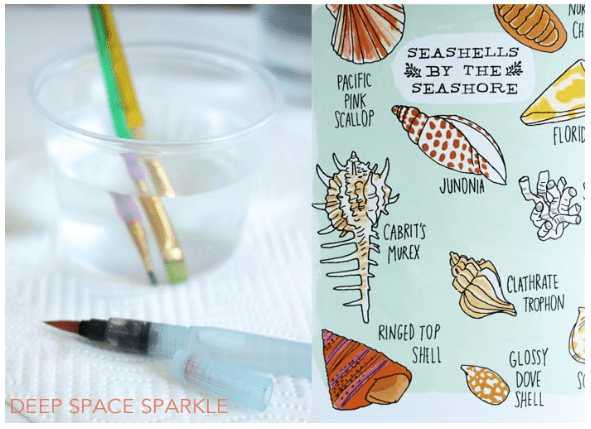 I'm no stranger to Rothman's books. My copy of Farm Anatomy: The Curious Parts and Pieces of Country Life is dog-eared and paint splattered.
I have used this book for countless art projects from pigs to barns to cows to sheep. Nature Anatomy promises to be a similar source of art project inspiration.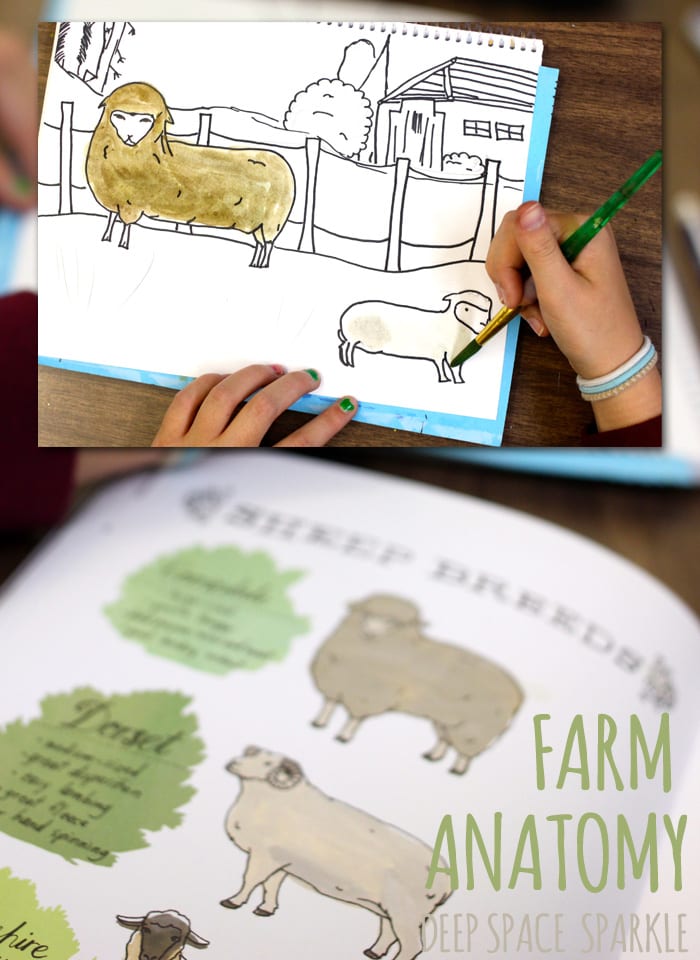 Art Projects inspired by Nature Anatomy
I have two quick and easy projects to show you that were inspired by a few pages in the book. The first is a simple watercolor drawing. I'm using two products that are new to me.
The first is watercolor pencils by Faber-Castell. I remember when I first started teaching, there was a box of watercolor pencils in the art cupboard. I experimented with them but found that you had to press hard to achieve any amount of color saturation. Not great for kids. Faber-Castell's pencils are so much better. They color easily without having to press too hard and even come with their own pencil sharpener which is good. They also come with a brush. Throw that out or use it with your glue because it is terrible.
For the brush, I used Royal Langnickle's Aqua Flow brush.
To use this brush, you fill the cartridge with water and squeeze the water gently. No need for a tub of water while you paint. And the brush point is glorious.
Think of the possibilities…road trip with Nature Anatomy, watercolor pad, watercolor pencils and an Aqua Flow brush. Watercolor paintings on the fly!
Okay. Ready to see the project videos?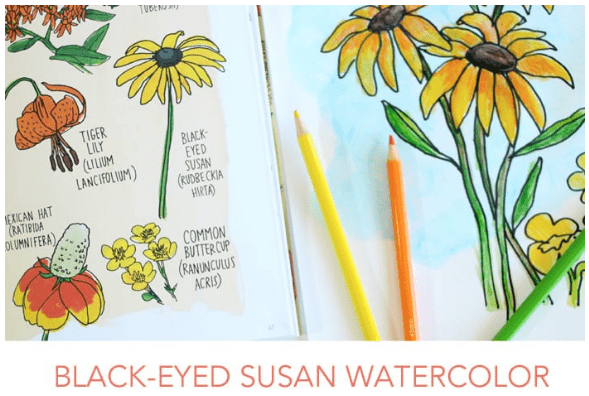 This next project is super fast and uses my favorite supplies: painted paper. My daughter Elly has been busy the last few days creating sheets of painted paper for my upcoming workshop.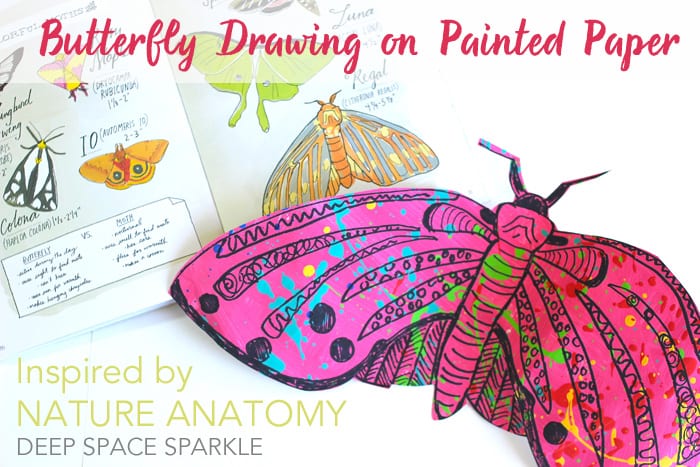 I swiped a fuchsia paper from her stack and started doodling a butterfly (actually a moth) with a sharpie marker.
I liked it so much that I decided to do a quick video of this project as well.
---
ARE YOU PART OF THE SPARKLERS CLUB? We have over 1000+ academically focused art lessons available inside our membership.
PLUS, access to videos, resources & trainings for one low monthly or yearly rate.
*Now partnering with Artsonia, so you can use your funds to cover any partial/full membership fees