It's no secret that students love exploring nature in their artwork. The curiosities of the natural work supply an endless well of inspiration and wonder.
The book Nature Anatomy: The Curious Parts and Pieces of the Natural World by Julia Rothman is one of my favorite sources of inspiration for nature-themed lessons.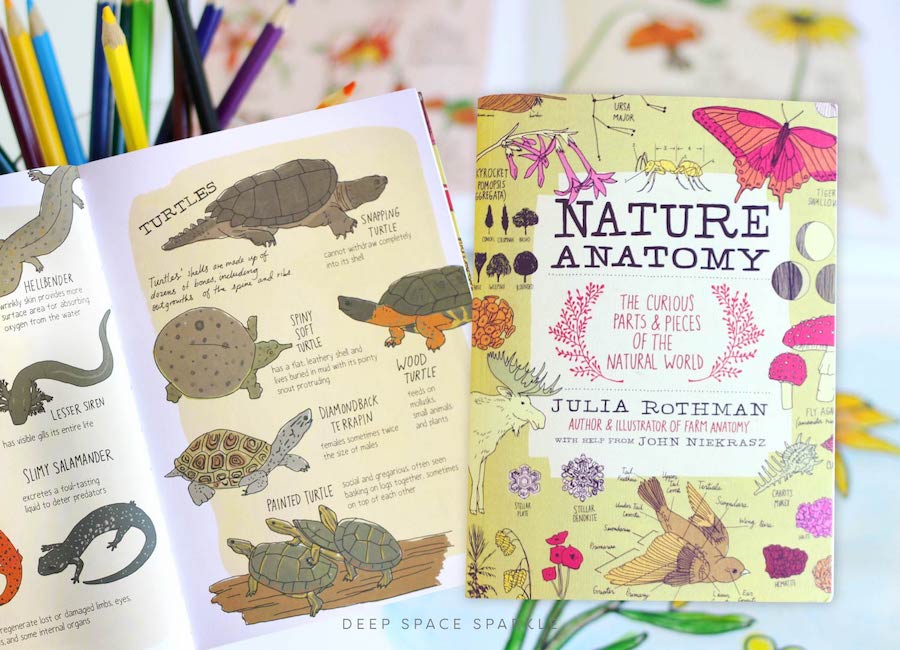 Want to name the insects in your bug drawing project? This book will help/
Doing an ocean-inspired project and want to name all of the different seashells? This book has you covered.
What I love most about this book is that it helps you teach new things with confidence.
Art Projects inspire by Nature Anatomy
These two quick and easy projects were inspired by a few pages in Rothman's book and are perfect for exploring both nature and art materials during the summer.
The first project is super fast and uses one of my favorite art supplies: painted paper.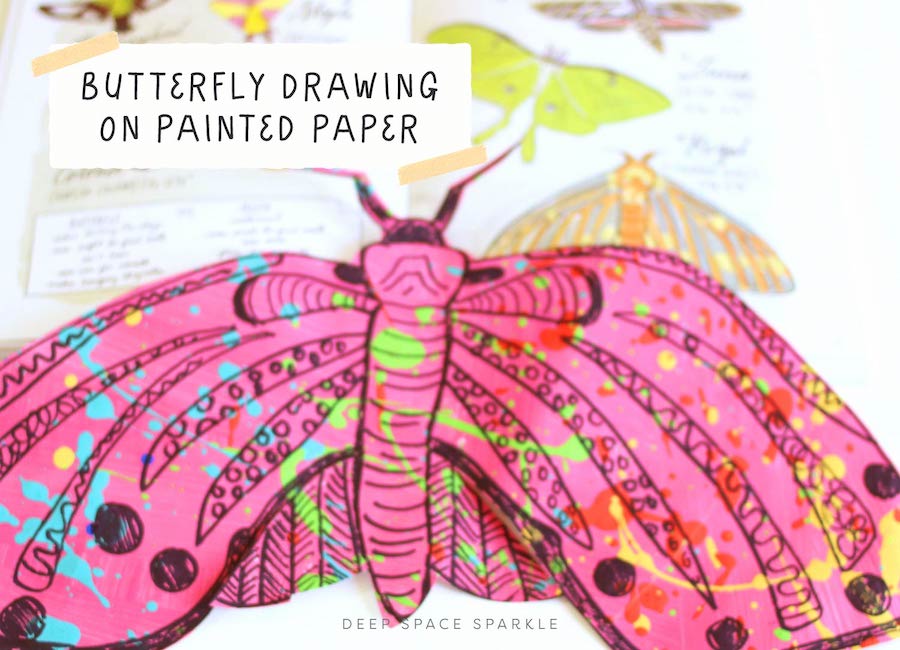 There's nothing quite like the tactile experience of creating painted paper; scraping, splattering and layering to create beautifully textured paper.
Creating painted paper can seem kind of daunting; it can be messy after all. But the benefits of this technique greatly outweigh the possibility of messes, even with your youngest students.

The next lesson is a simple wildflower drawing that can be brought to life with the swipe of a paintbrush.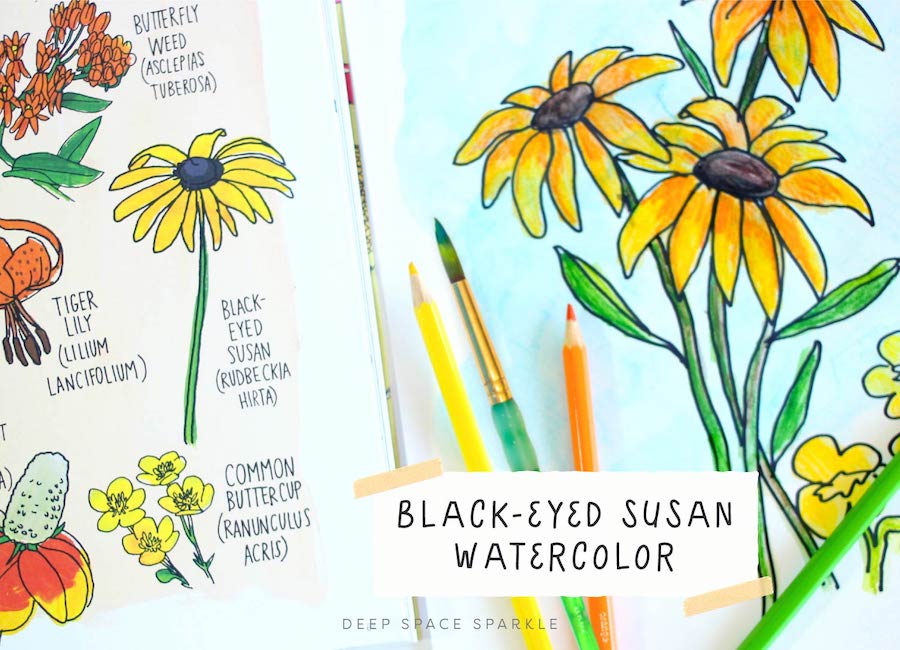 I remember when I first started teaching, there was a box of watercolor pencils in the art cupboard. I experimented with them and found you have to press hard to achieve any amount of color saturation.
Not great for kids.
These watercolor pencils by Faber-Castell are so much better. They color easily without having to press too hard but finding them took some experimentation and time.
Don't have watercolor pencils? No problem. This lesson can be simplified to use colored pencils as well.
Do you have art supplies in your art room that you're not sure how to use with students? Or perhaps you just don't know what supplies and techniques work best for each grade level?
The EASE Curriculum available inside The Sparklers' Club, will take your students on a year-long journey through nine different natural environments, exploring a new art material on each stop.
Traverse through a lush rainforest environment, as they experience new and exciting marker techniques or head out on a snowy expedition to the polar environment where they'll learn all about the beauty of liquid tempera.
The EASE Curriculum is designed to flow sequentially, both scaffolding skills between grade levels, but also skill-building throughout the year so students can build a strong foundation in art-making skills, something that many teachers have expressed their students are currently lacking.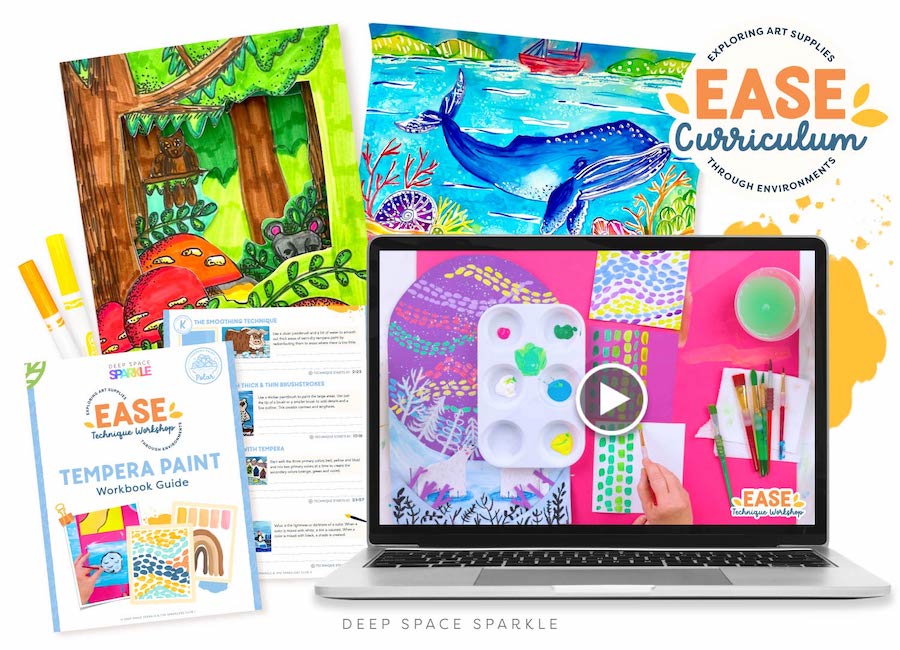 But best of all, EASE features nine video workshops demonstrating each technique taught in the lessons and a PD certificate so you can get credit for your time.
Join the Sparklers Club waitlist here.
Pin me!