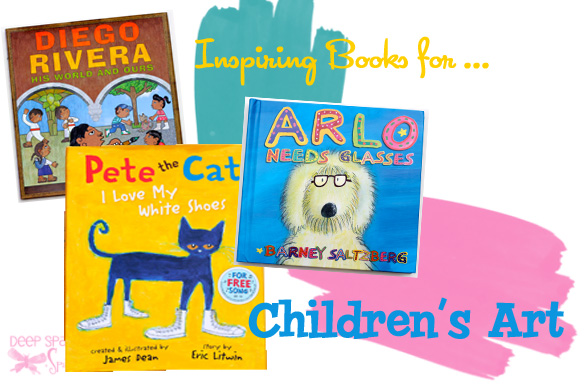 Children's books add so much to an art room. Not only do they provide wonderful inspiration for great art lessons but reading a book for 5 minutes can calm the children and create a lovely transition into an art lesson. Here are a few titles that will be transformed into art lessons soon….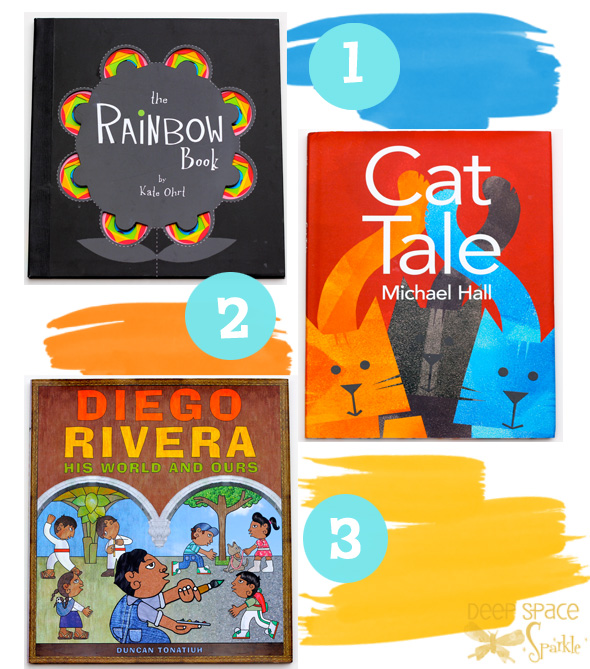 1. The Rainbow Book
 by Kate Ohrt is a visually stunning book that demonstrates color and radial symmetry. I plan to  teach a radial symmetry lesson with my third graders this winter and this book will be the star of the show.
2. Cat Tale
 by Michael Hall is a new publication from Greenwillow Books. Not only are the illustrations in the book a fantastic jumping off point to a lesson on shapes and color, but the book is a great cross-curriculum tie-in to a lesson on homophones and homonyms. Perfect for my second grade students!
3. Diego Rivera: His World and Ours
 by Duncan Tonatiuh tells the story of Diego Rivera in a detailed but not too complex way. I don't like to read stories that take up too much of my student's art time, but if I can find a book that contains just the right amount of text, then I'm ecstatic. The illustration are inspired by Diego's work so it's easy for children to identify with Rivera's art.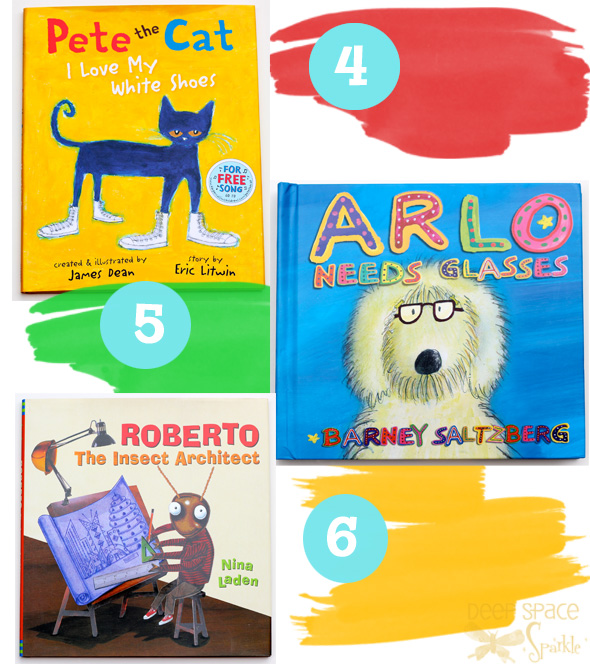 4. Pete the Cat: I Love My White Shoes
 by James Dean and Illustrated by Eric Litwin is an elementray school classic. So why haven't I heard about this fabulous series until this year? I'm afraid I'm out of the "awesome" book loop! This is such a fun book. I can't wait to do a Pete lesson.
5. Arlo Needs Glasses
 by Barney Saltzman is another glorious book by the author of Beautiful Oops!
 I'm planning on having a little Craft meets Art day with my second grade students. I won't see these children until December, and it'll be the first project that we do. Stay tuned!
6. Roberto, The Insect Architect
 by Nina Laden (Author of When Pigasso Met Mootisse) has been on my shelf for a while. I like to do an architecture lesson with my fifth grade students and this time, I'm approaching our line drawing lesson with an assemblage approach….just like Roberto.
Do you have a picture book that has inspired a recent art lesson? Please share your ideas below….