One of the most asked questions our team receives right about this time of year is, Can you recommend a lesson for my high-energy 3rd graders? Or, Do you have any 30-minute or less projects that connect with STEAM?
And our answer is always, of course!
In this article, I'll share a few ways to integrate STEAM (Science, Technology, Engineering, Art and Math) and SEL (Social Emotional Learning) into your art room plus sharing how our membership is providing these integrations for you!
Deep Space Sparkle literally has a lesson for just about every teaching scenario. And that's because we've been designing art lessons for over 15 years.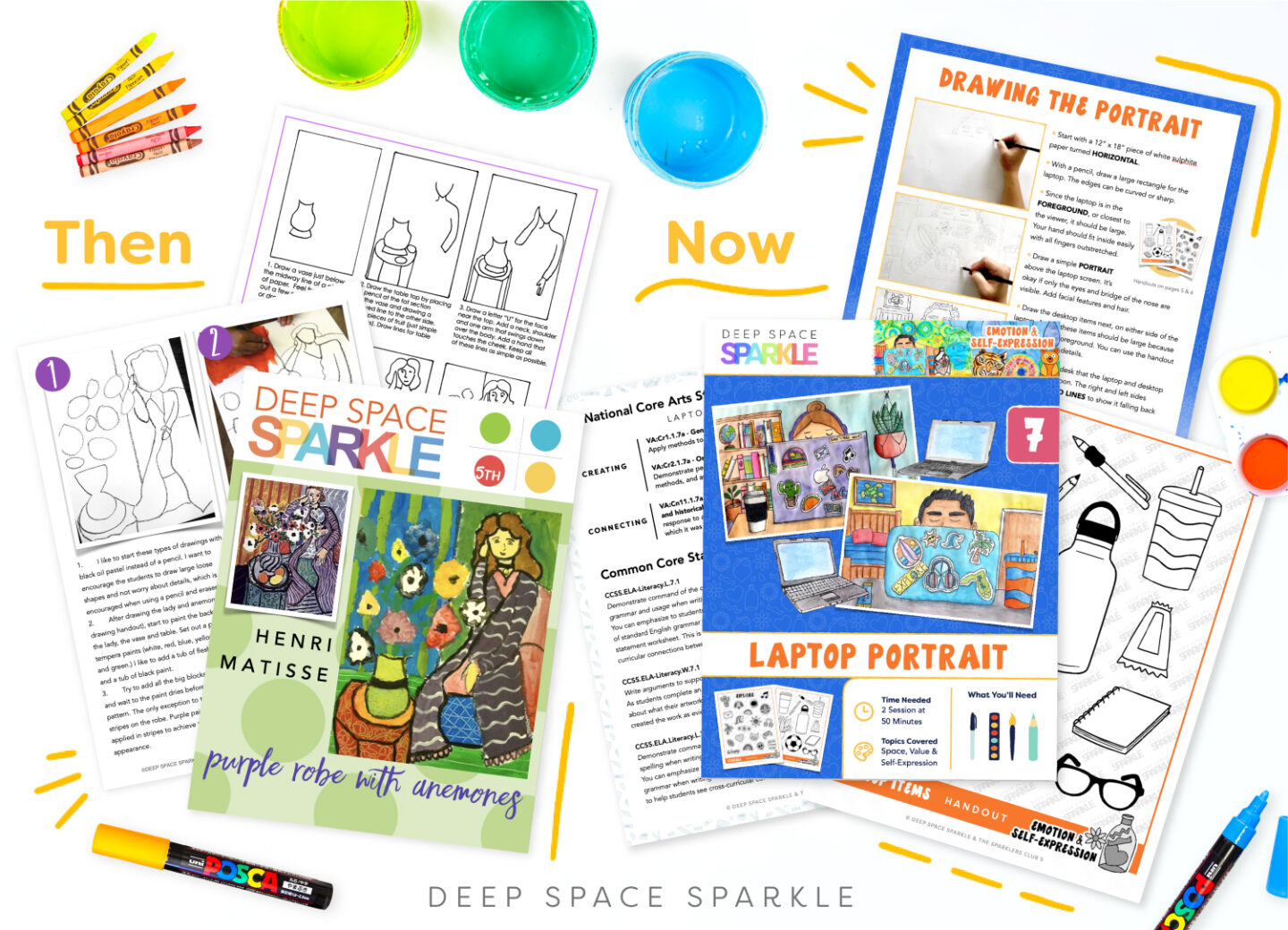 Here's a fun fact: the first Sparklers' Club lessons didn't include any teaching standards. Not a one!
Since those early days back in 2016, we've included customized National Core Arts Standards and Common Core standards for math and ELA in every lesson. Lessons also include I CAN Statements, handouts and drawing guides.
Now teachers can publish their learning objectives via a slide deck onto their smart TV or print a copy to post on the whiteboard.
This past year, we've started incorporating cross-curricular connections, too, and in 2022, members will notice that many of the lessons either have a STEAM (science, technology, engineering, art, math) or SEL (social emotional learning) focus.
If you are not a member yet, Here are a few ways that you can integrate STEAM projects into your existing curriculum:
To add more STEAM-based projects into your art room, consider providing more opportunities for tinkering and hands-on design. Turning your art room into a "maker's space" or pulling out special kits (we're working on these special kits as a resource for our Architecture bundle that will be released in February) can be as simple as converting a table space into a temporary maker's space. Students can either work individually or collaborate and freely think without the pressure of creating a product that is the same as everyone else's.
You can use integrated lessons. Here's an example: Let's say you are working on cross-curricular connections and trying to overlap with what students are learning in their homeroom and you need to teach a science standard on volcanoes. You could use a Volcano Art lesson and focus on both the science behind volcanoes in multimedia formats including demonstrating a volcano experiment with baking soda, etc. as well as the art techniques.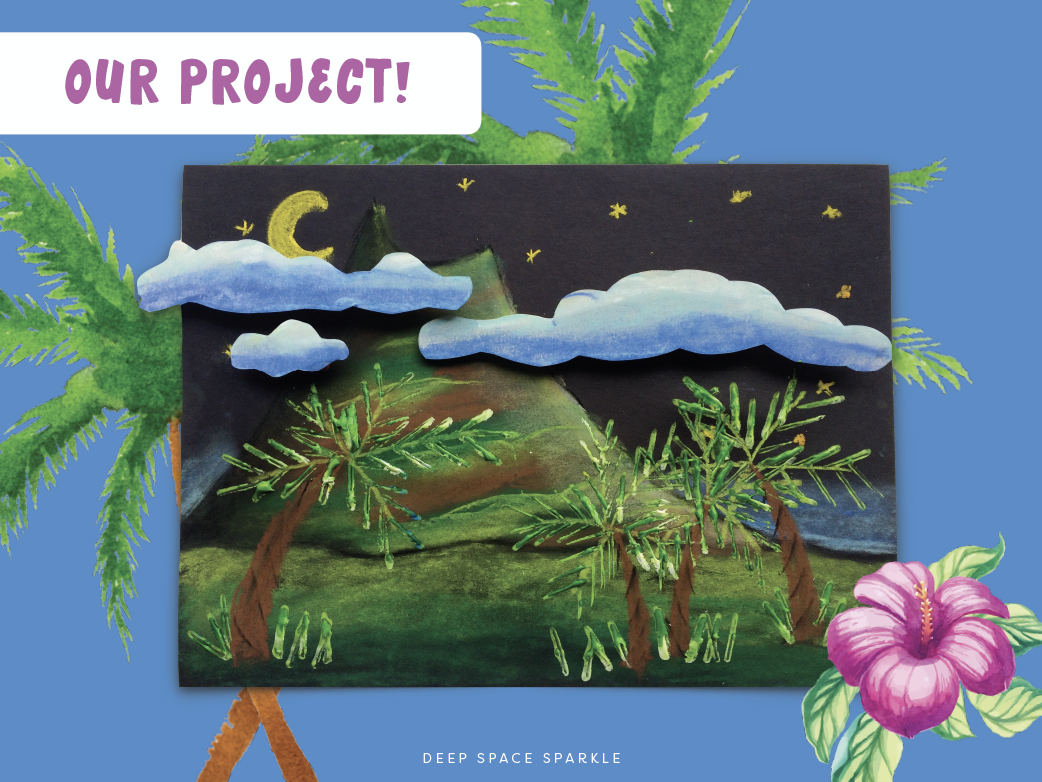 For that lesson, you could even adapt it to incorporate fizzy painting with baking soda to combine the experiment and art project in one.
These opportunities help students make connections with the content they are learning and identify the real-world applications. Art really highlights these connections so well already.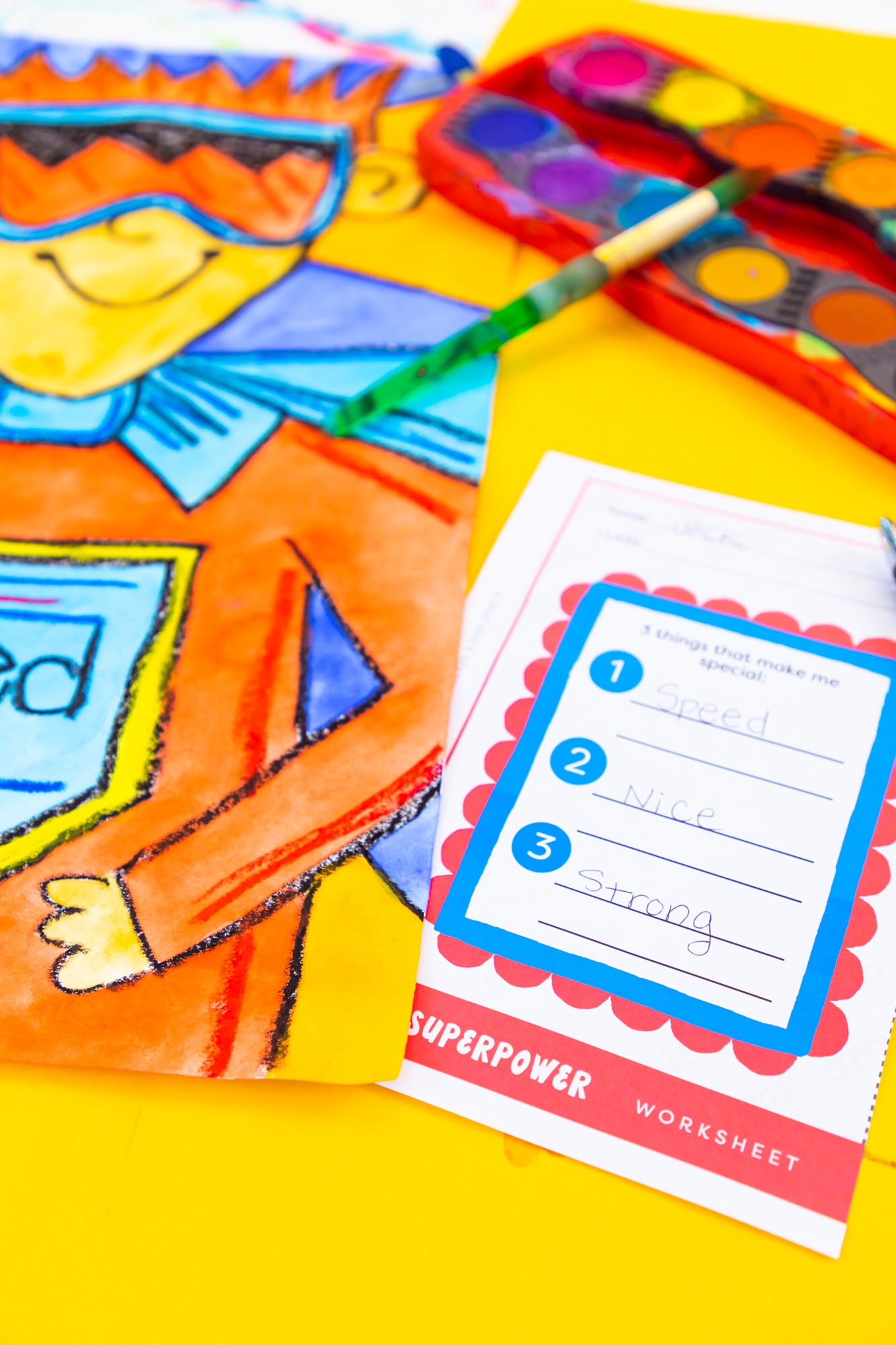 SEL or Social Emotional Learning is becoming a popular consideration in the classroom and as well as the art room.
If you are not a member and have access to our SEL bundle and all of our emotional learning lessons, here are a few tips to help you add in projects that cater to the emotional needs of our students:
Create an art room that is a safe, supportive space for students to share thoughts and have discussions that help them build self-awareness and awareness of others.
The Emotion & Self-Expression bundle also has resources that can be turned into classroom practices, like beginning each class by taking a moment to read one of the mantras from the Mantra Posters. Take a moment to think about your mantra before beginning or set a time in every class for a 2-minute pause to pull a Brain Break Card. Standing up and moving helps take the edge off extra energy and show students that mental health is important, too.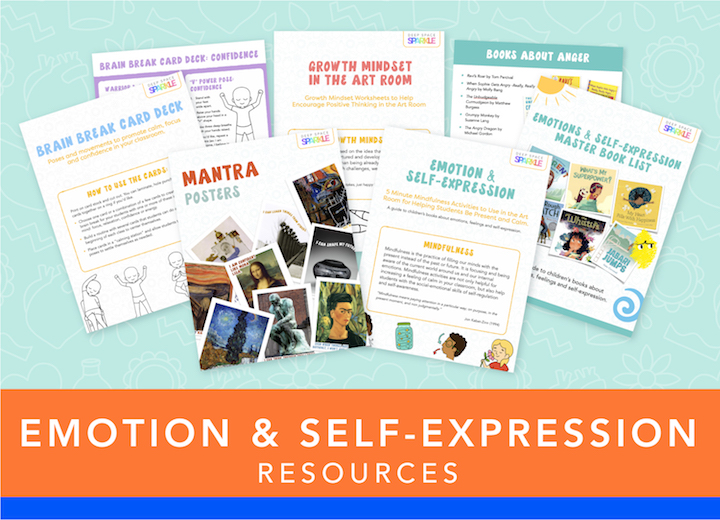 The graphic below shows our new STEAM connection pages that will be included in some of the lessons this year. You'll find the connection descriptions, extension activities and Next Generation Science Standards.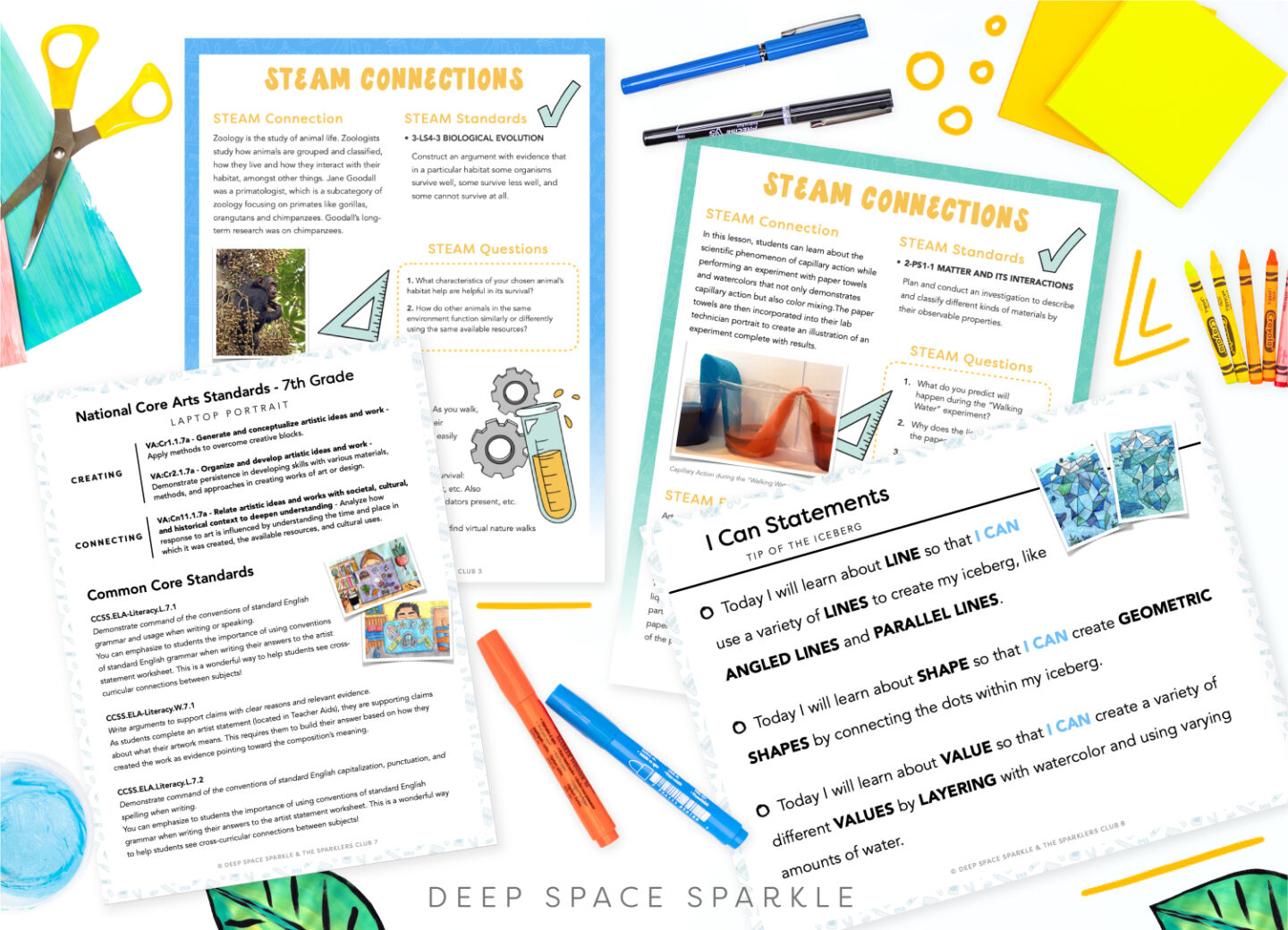 We know that learning that takes place across different subject areas simultaneously helps build connections and deeper meaning. With the new STEAM and SEL connections, your students will also be building problem solving skills that they'll use beyond the art room in addition to making great art and having fun.
Want to see more of what we have inside the membership? You can join Heather and I for the Easing into 2022 with Clarity, Compassion and Connection webinar to learn more about how to integrate STEAM and SEL into your art program and so how to find those lessons that a bunch of active third graders will love!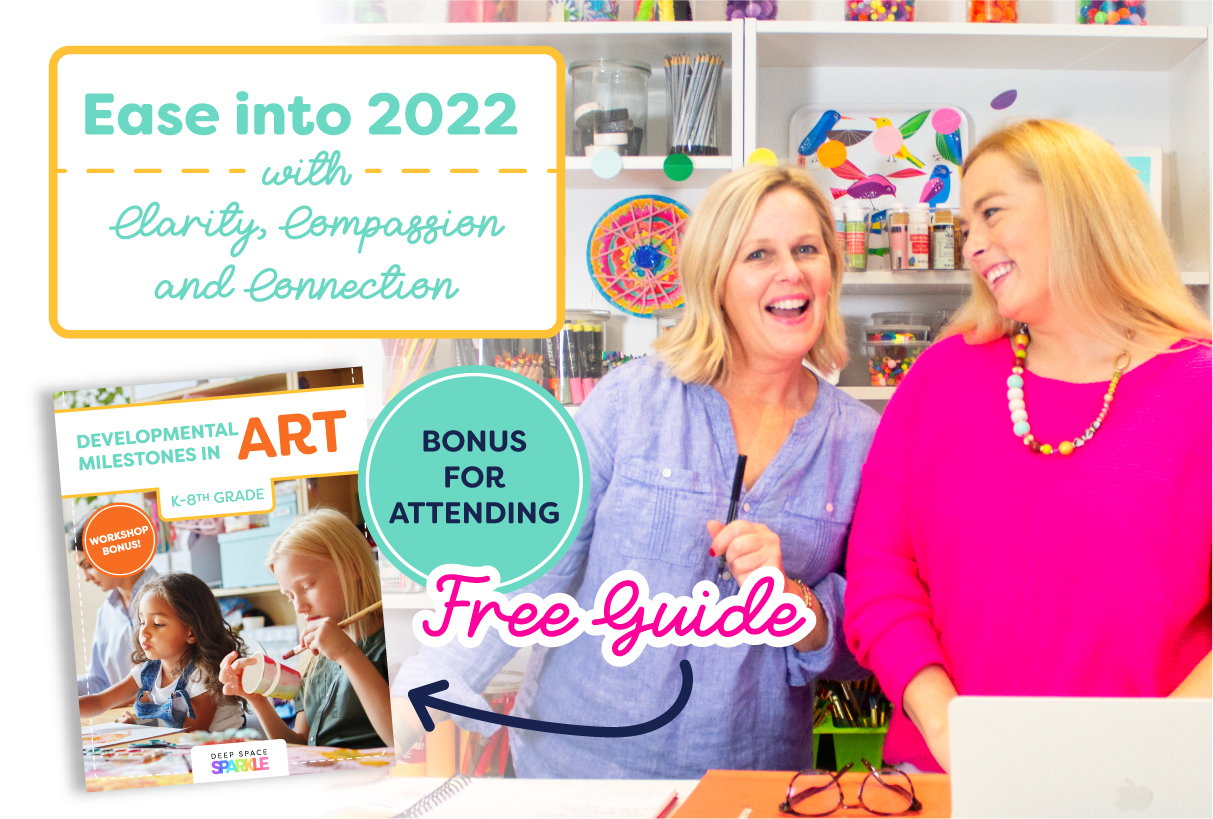 WINTER ENROLLMENT begins Thursday, January 6th – Thursday, January 13th. We can't wait to support YOU on your journey as an art educator.
Should you need any assistance with payment from your school district, Staff Passes for schools or even how to use your Artsonia funds to pay for your membership, don't hesitate to reach out to support@deepspacesparkle.com