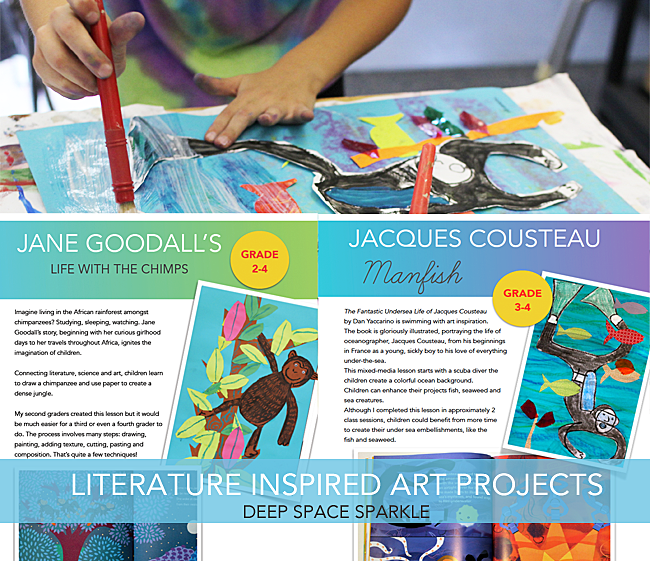 Sometimes books take me away to that creative place where I just want to break out the tissue paper and pastels and get busy making art. The illustrations in Dan Yaccarino's book, The Fantastic Undersea Life of Jacques Cousteau

were that inspiring and that beautiful that they were the launching point for a collection of art lessons based on scientists and explorers. Soon I was browsing through book stores looking for the perfect biographies of scientists and explorers. I discovered Jeanette Winter's story about Jane Goodall, The Watcher: Jane Goodall's Life with the Chimps.  It tells Jane's story from the time she was a curious child to her adventures in Africa.
A Google search on Jacques Cousteau and Jane Goodall revealed very little in the way of art lessons. I discovered a few activities such as crossword puzzles or word searches, but few real art lessons. The trick is, I think, is to use the subject of a scientist's exploration as the art lesson and not necessarily a lesson on the actual person.
COLLAGE ART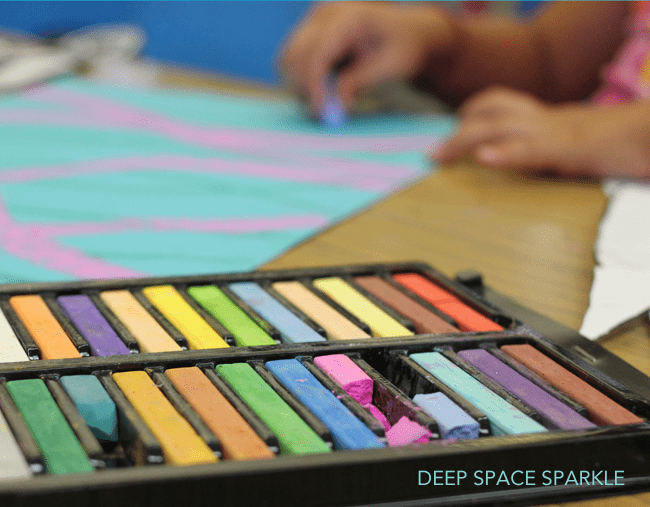 My favorite lessons are the ones that use of many art supplies. Collage projects encourage creativity and it's rare to see two projects exactly alike. Both of the lessons in this download are collage-type lessons that use pretty basic supplies: paper, paint, oil and chalk pastels. There is always a moment during a collage-based art lesson when the children are hard at work creating their little masterpieces. They love to cut and place and paste and re-paste. They love to copy their friends, invent something new and start again. It's a wonderful process to watch.
SUMMER ACTIVITIES
When I created these lessons, I about how great these projects would be for a summertime art camps. Children love taking their time with art projects (well, most of them!) carefully selecting which papers they would use for their leaves or which ones they would use for their under sea world. My students have less time to indulge in slow consideration and are often under time constraints.
Perhaps as summer rolls in, and you have the opportunity to work with your own children or your students, you can allow a bit more time for creative art-making.
Here is a preview of the lesson. I really love this one and I hope you do, too!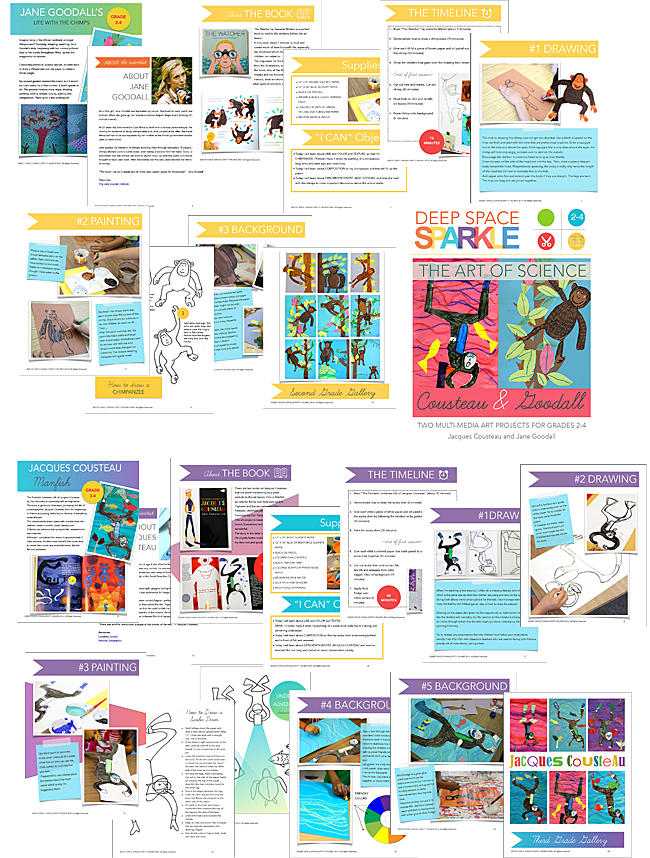 ---
FIND THESE LESSONS IN THE ART & LITERATURE BUNDLE INSIDE THE SPARKLERS' CLUB. CLICK HERE TO JOIN THE WAITLIST AND BE NOTIFIED OF OUR NEXT ENROLLMENT.