This fun art project was inspired by artist Jeff Koons' iconic Balloon Dog series. Students will create their own brightly colored balloon dog from a series of traced ovals and a few swipes of paint to create the illusion of round, shiny form.
Contemporary artist Jeff Koons creates art that looks like everyday objects such as inflatable toys, play-doh and porcelain knick-knacks. He is considered a Neo-Pop artist, which is a group of artists that look to the Pop Art movement for inspiration.
Watch a quick video tutorial on how to create a Paper Balloon Dog here…
Click the yellow button below to DOWNLOAD the free drawing handout for the Balloon Dog drawing guide, as well as the other March Freebie Pack drawing guides. Just add your name and email and we'll send it straight to you!
WHAT YOU'LL NEED:
– 6″ x 18″ neon or bright colored paper
– 4″ x 18″ green sulphite paper
– 12″ x 18″ blue sulphite paper
– Pencil
– Bingo dauber filled with India ink
– Medium round paintbrush
– Liquid tempera paint (white and a color)
– Scissors and glue
– White oil pastel
– Black oil pastel or crayon
TRACING THE BALLOON:
Starting with a 6″ x 18″ neon or bright colored paper and a pencil, trace the oval templates seven times to fill the paper.
Find an open space to draw a triangle for the nose, and a rectangle for the tail.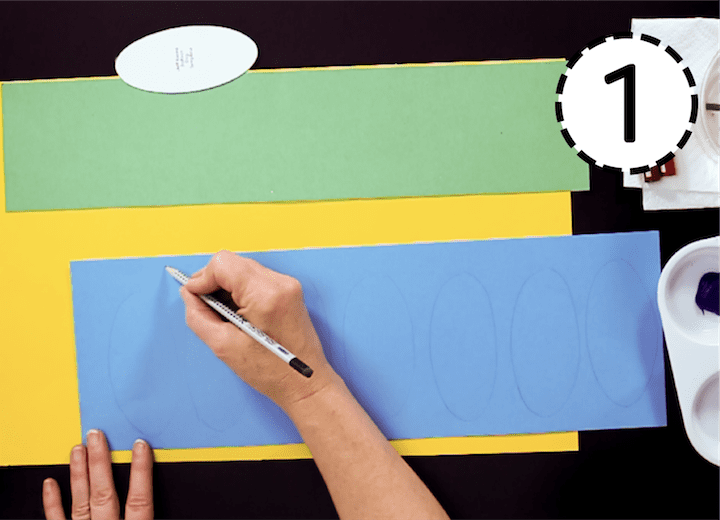 Use a bingo dauber filled with India ink and a little water to carefully trace over all your pencil lines.
Alternative: you could use black tempera paint mixed with a little water OR trace over your lines using black oil pastel.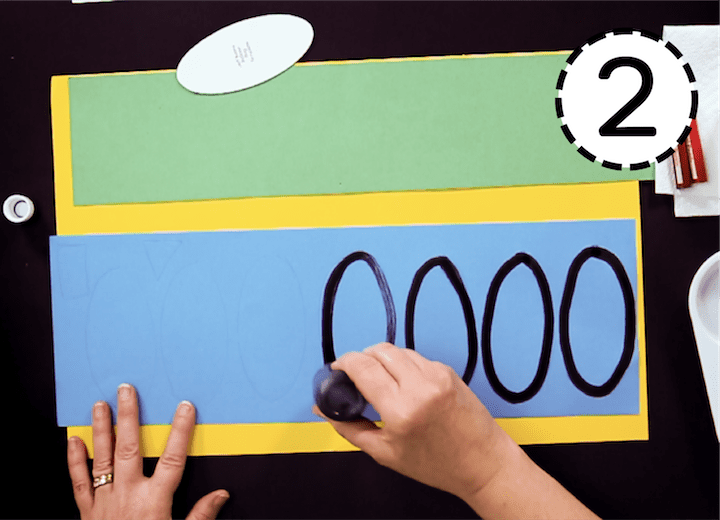 PAINTING:
With a medium sized paintbrush, add white highlights to one side of the oval to show the reflection off the balloon dog.
Choose a paint color that is the same color as your background paper but in a darker shade to create a shadow to the opposite side of each shape.
Allow to dry.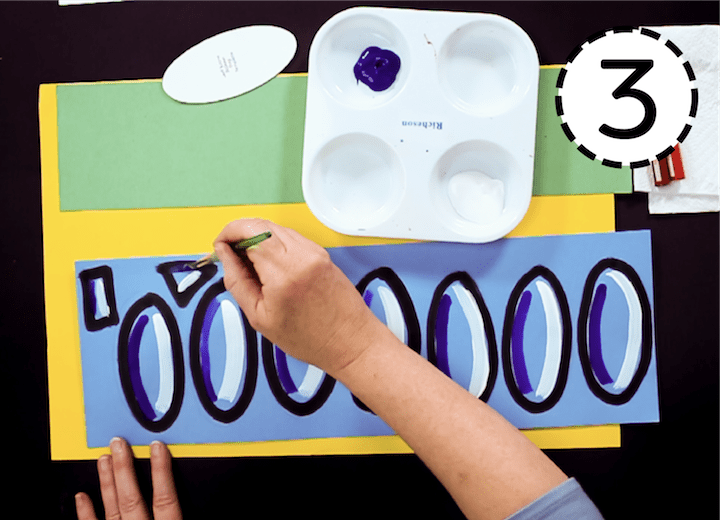 DRAWING THE CITYSCAPE:
With a bingo dauber of India black ink, begin to draw rectangle building shapes. Add a few buildings that have triangle shaped roofs.
Draw short horizontal or vertical lines to add windows on the building.
Use your imagination to add any other details you want such as circle windows, flags or towers.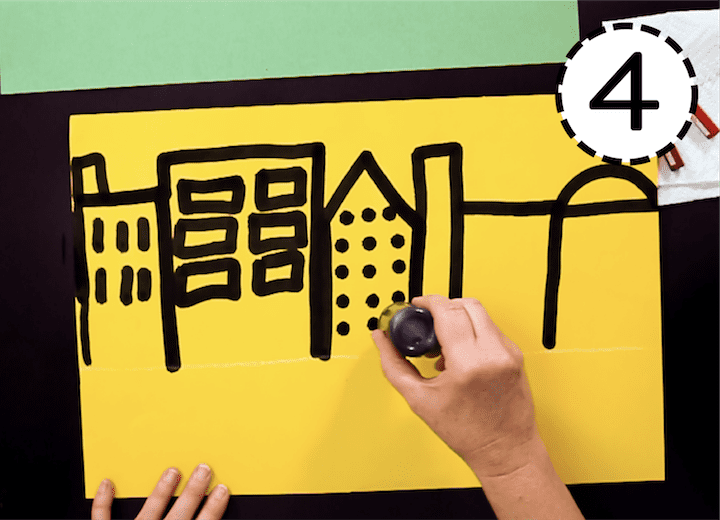 PUTTING IT ALL TOGETHER:
Tear a jagged tree line out of green sulphite paper.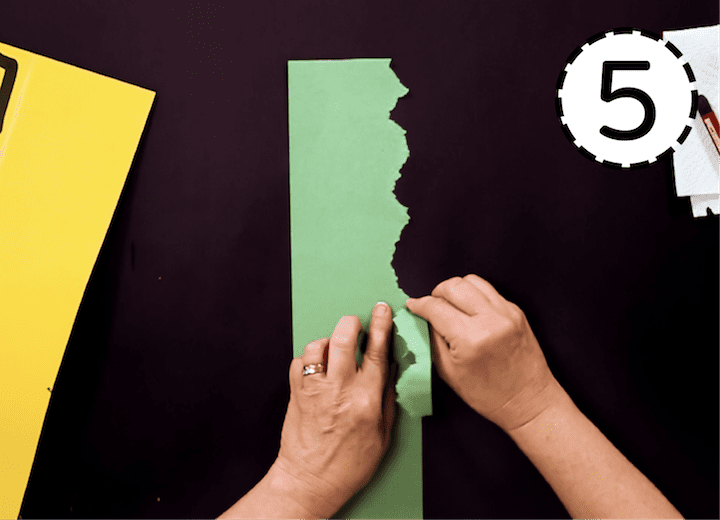 Glue the trees to the bottom of the cityscape.
Add DIMENSION to the trees by drawing small, curved lines on the green paper with a black oil pastel or crayon.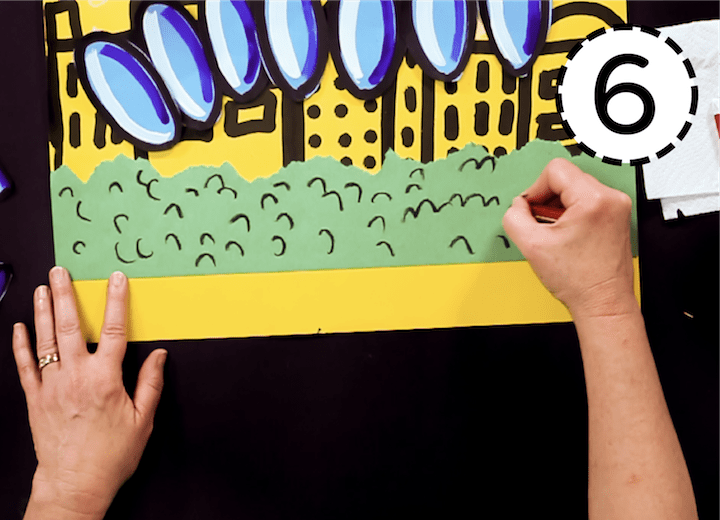 Glue it all together starting with the torso of the dog near the center of the paper. Add two angled legs, then the tail, neck, ear and head pieces.
Finish by gluing the small tail and nose pieces in place.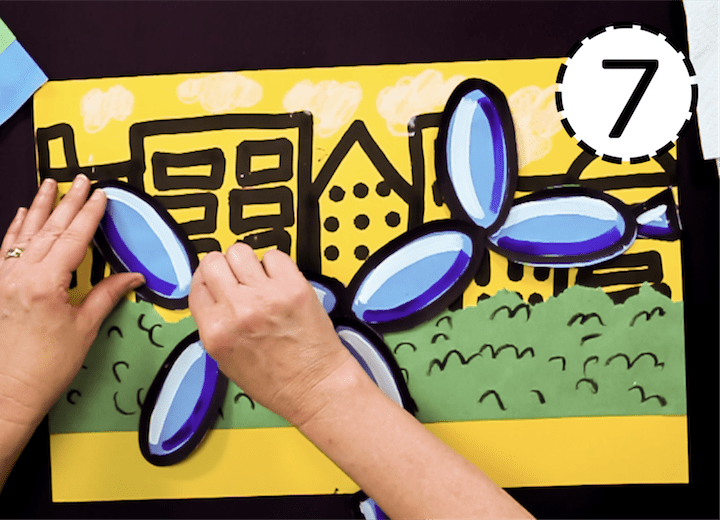 Have you done this lesson? I'd love to hear how the instructions worked for you!
We have this lesson featured in our DSS Shop that includes full step-by-step drawing, painting & assembling instructions, about artist Jeff Koons bio, Balloon Dog Templates, National Core Art Standards for Kindergarten and much more. Click HERE to purchase the lesson plan.
I created a detailed instructional video within the Sparklers Membership Club where you can also get more detailed lesson plans including National Core Art Standards, Assessment Checklists, full length instruction videos and plenty other art lessons plans to choose from.
For more information on joining, sign up to our waitlist HERE.
Click the button below to DOWNLOAD the March Freebie Pack for more fun art lesson you can use this month!