When a book speaks to you in a very personal — and glittery — way, you know that creating a coordinated art project is of utmost importance.
The lovely Angela DiTerlizzi mailed me a copy of Just Add Glitter for obvious reasons. While I haven't met her in-person, we are clearly kindred spirits. I will also go out on a limb and proclaim illustrator Samantha Cotterhill of equal kinship.
This book is a gem.
Made for anyone who feels certain that a little sparkle can add heaps of joy to your day.
And it did for me (added a lovely does of joy to an otherwise drab day). I created this very simple art project for you to do as you enjoy this sweet book.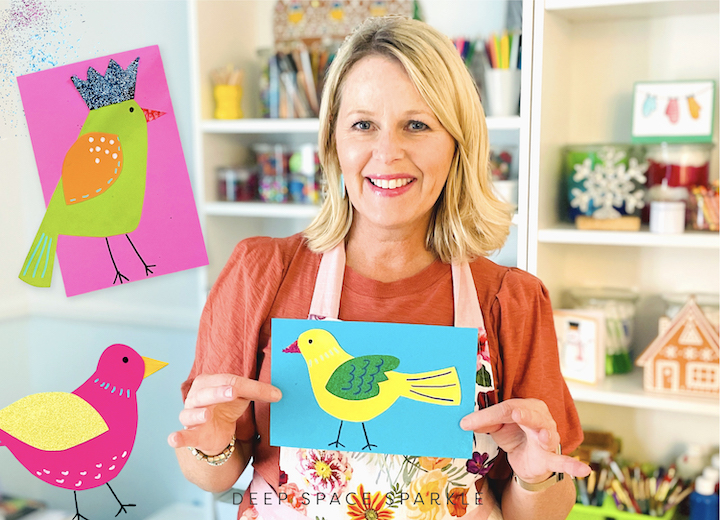 Download my free drawing guide before you begin this project: (NOTE: We recommend downloading the freebie using Chrome or Safari)
Just Add Glitter video demonstration…
What You'll Need:
– Small sheets of colored construction paper or colored card stock approx 5" x 7", plus extra for bird
– Glitter paper or containers of fine glitter
– Glue stick
– White school glue
– Scissors
– Paint marker
– Black marker
Step 1
Roughly draw a bird body on a colored piece of paper. I really love the bright colors that come in the colored packs of card stock. You can find the packs at office supply stores.
Keep the body simple and include the head, body and tail in one piece. I included a template as a guide for your little one, but don't feel restrained to do just one. Make a flock!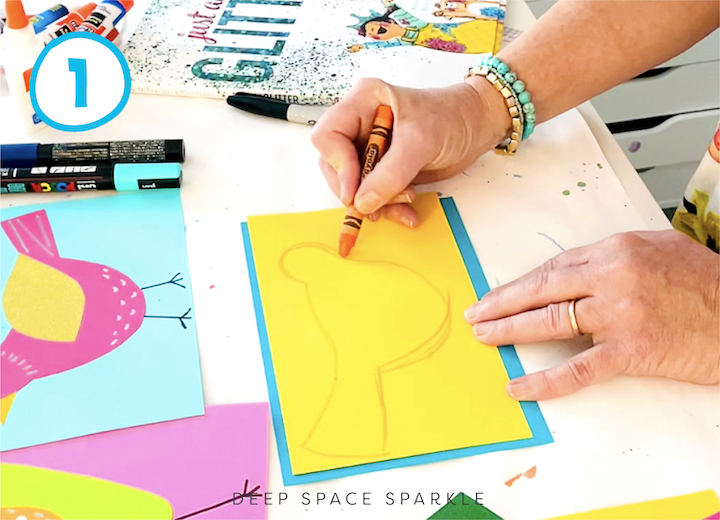 Step 2
On a separate piece of colored paper or glitter paper, draw a wing. Cut out and glue to the body. Again, I included a template in the download below.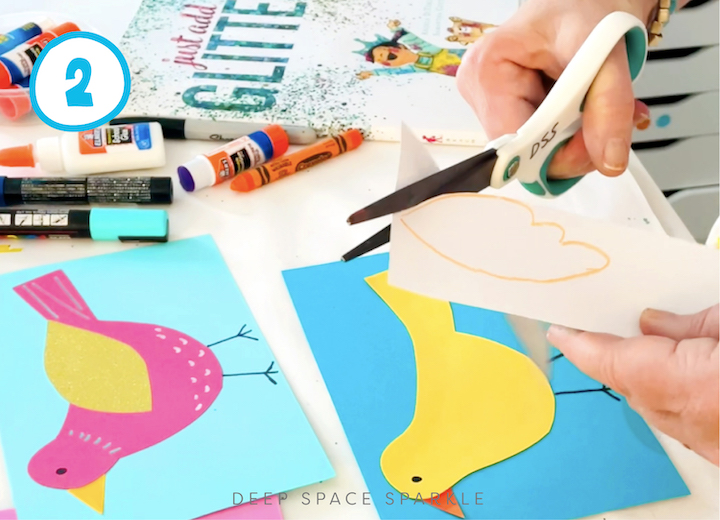 Step 3
Glue bird to background paper and add eyes, wing details and legs. Use a coloring tool or marker to draw lines. I'm using a paint marker which is by far the best for adding colorful lines but regular markers are fine, too.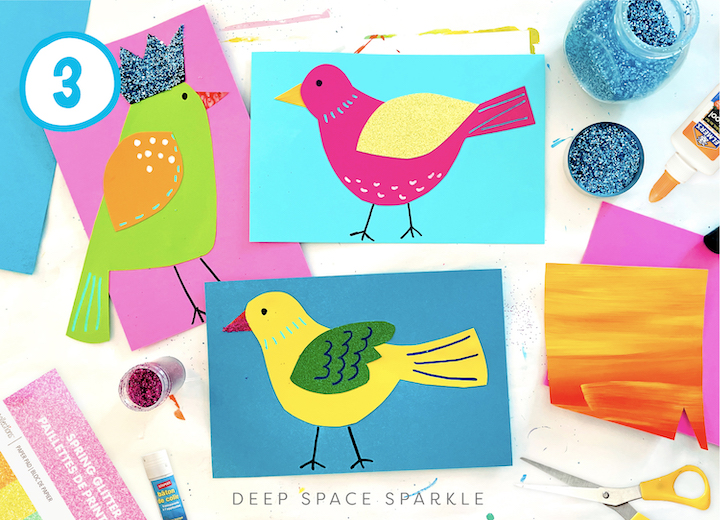 Need more glitter?
Paint an area with white school glue and sprinkle it with glitter. Shake off excess and voila! You have a glittery bird to sit on your shelf and remind you that not all days need to be gloomy or dull.