Kandinsky's concentric circles are an art room staple and for good reason. The opportunity to explore color is nonthreatening and children can see how powerful mixing colors can be.
WHAT YOU'LL NEED:
12″ x 15″ paper into quarters
Tempera paint
THIS IS WHAT WE DID:
For this lesson, my students folded a piece of white 12″ x 15″ paper into quarters. Then, with tempera paint, they painted a circle and expanded the circle with as many or as few colors as they wanted. I demonstrated how adding water dilutes the paint and makes the paint more transparent. Children experimented with tints and shades using black and white tempera.
The kids added words or phrases (inspired by Fred Babb's expressionistic art) to make their pieces unique to them.
Third and Fourth Grade Efforts…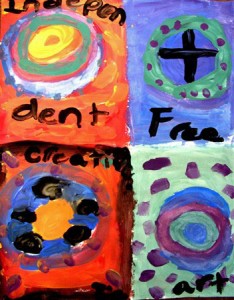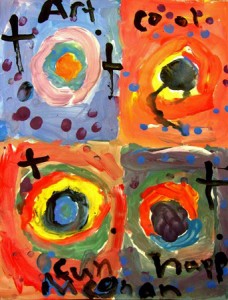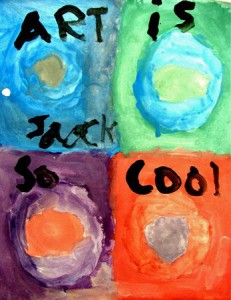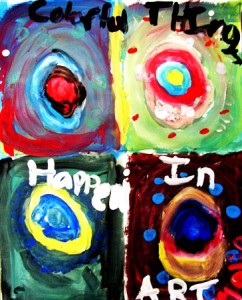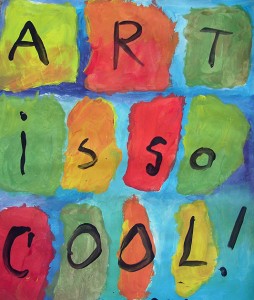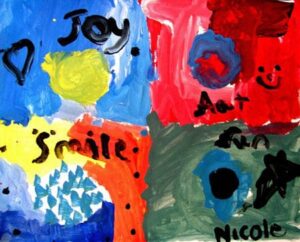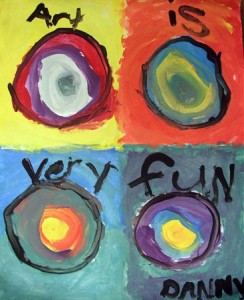 ---
ARE YOU A SPARKLER? Over 300 art lessons are available inside the Members Club. Access to videos, resources & trainings for one low monthly fee.
CLICK THE IMAGE TO SIGN UP FOR NOTIFICATION OF OUR NEXT ENROLLMENT