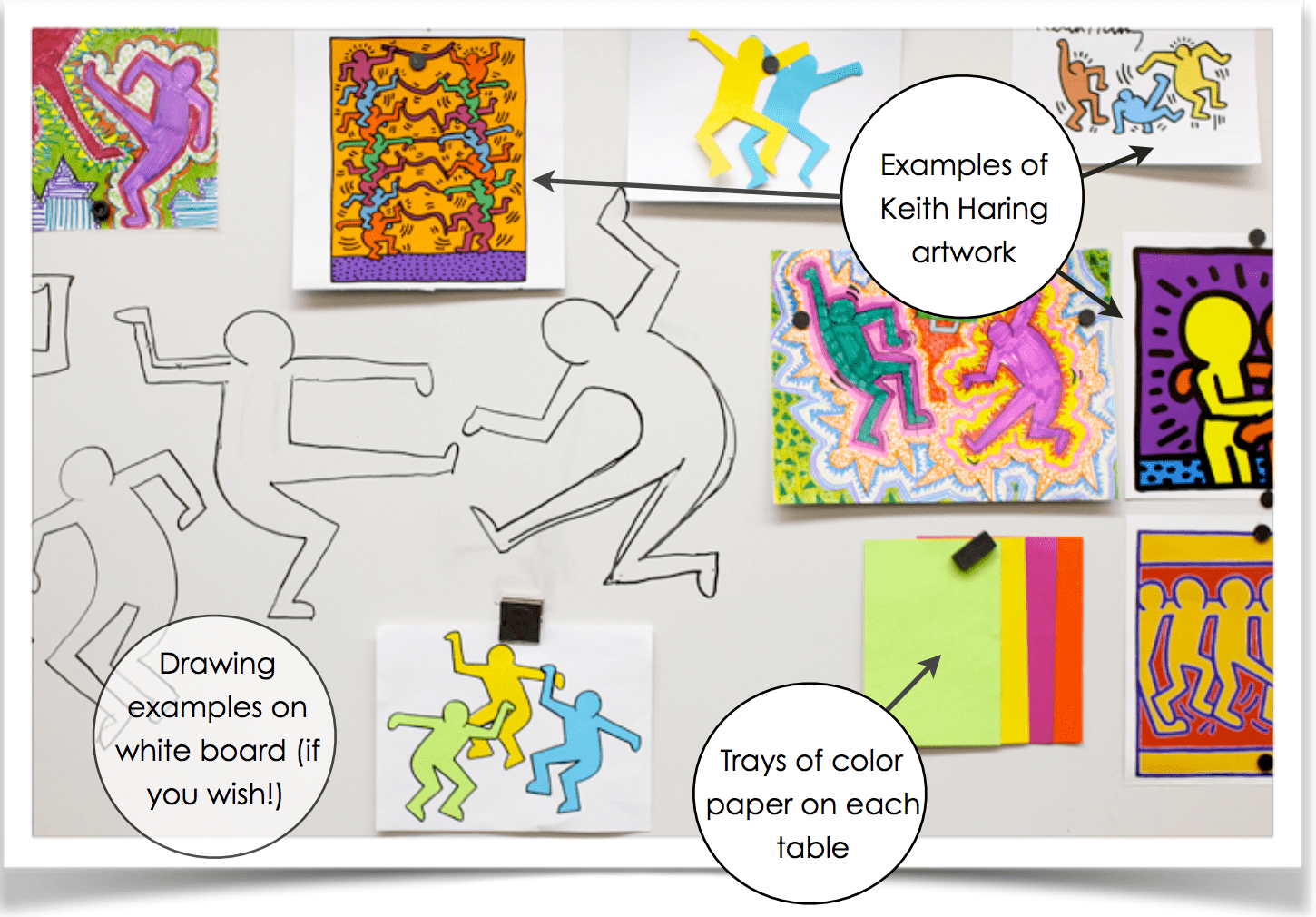 This is a perfect lesson to get you through the end-of-the-year or even a mid-year slump. 5th graders love the graffiti nature of Keith Haring.
It's not hard to be inspired by the simplicity of his action figures and the influences of breakdancing and graffiti.
As a teacher, I love this lesson because the set-up is easy and the kids need very little instruction.
I pass out a container of PrismaColor or Crayola Markers and a sheet of 12″ x 15″ (or smaller if you wish) of white sulphite paper. Drawing the action figure looks easy, but it really helps the kids if you demonstrate some possibilities first. Encourage children to work through mistakes on the figure, as coloring in the figure with markers will hide unwanted lines.
We brainstormed over backgrounds, and I jotted down some ideas on the whiteboard. My suggestion was to color in the bodies with a solid color. Then, provide 2-3 echo lines around the body. This really encouraged the kids to come up with some cool designs. We spoke about color and energy, but really, the kids got it.
Didn't they do a great job?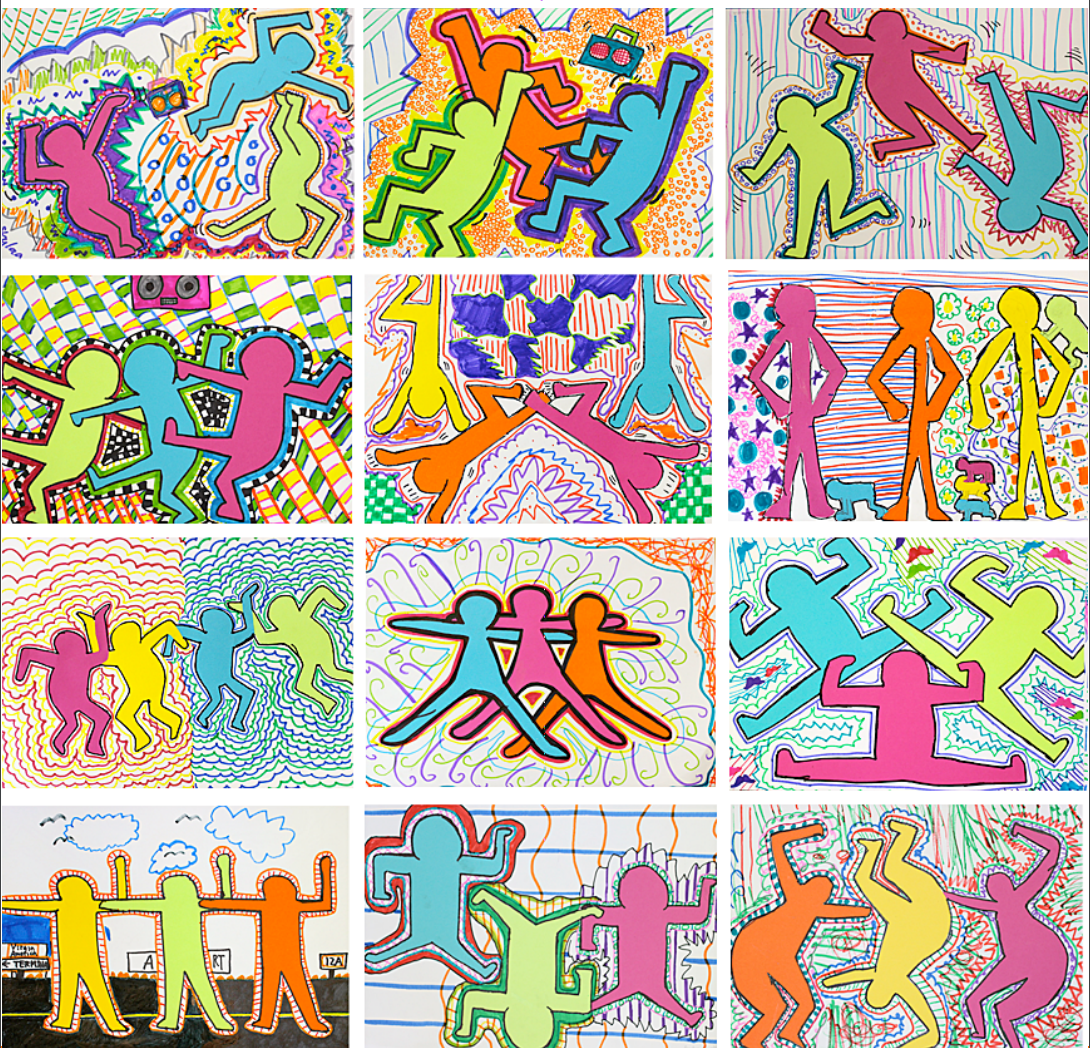 ---
For more Keith Haring inspiration, download this free PDF lesson guide to learn how to draw Keith Haring Action Figures or click HERE for the full lesson post!