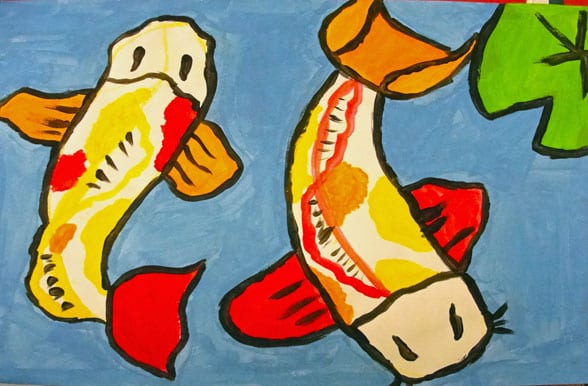 Koi Fish are a favorite subject of many art teachers for obvious reasons; they're relatively easy to draw and have wonderful markings. Most of the lessons I've seen have been done with watercolor paints. I would have done the same but my sixth grade students hadn't yet worked in tempera paint so I needed for them to experience that medium.
I found a few drawings on the internet and used them as a guideline to demonstrate the drawing. Instead of doing a directed line drawing with the sixth grade students, I chose instead to demonstrate a basic technique for drawing the fish, then showed how to embellish.
Supplies:
12″ x 18″ white paper
light colored chalk pastel for drawing
tempera paints
Drawing the Fish:
Chose to draw one large fish or two smaller ones and position paper accordingly.
For the head, draw a curved line (either a letter "C" or a letter "U"). Add a line to connect the two ends of this line.
Draw a perpendicular curved line. This will be the center of the body. Add a tail.
Then draw the side lines of the body.
Add fins.
Finally, add the dorsal fin. Notice how it's shaped like a letter "S".
Painting the Fish:
Set two tubs of blue paint and one green paint on each table. Paint background (pond) before fish. Add lily pads if desired.
When background is finished, place containers of orange, red, yellow and black on the tables. I demonstrated a variety of paint techniques (double-loading, stipling, etc). Paint freely. Trace over all lines with black paint.
5th Grade Koi Fish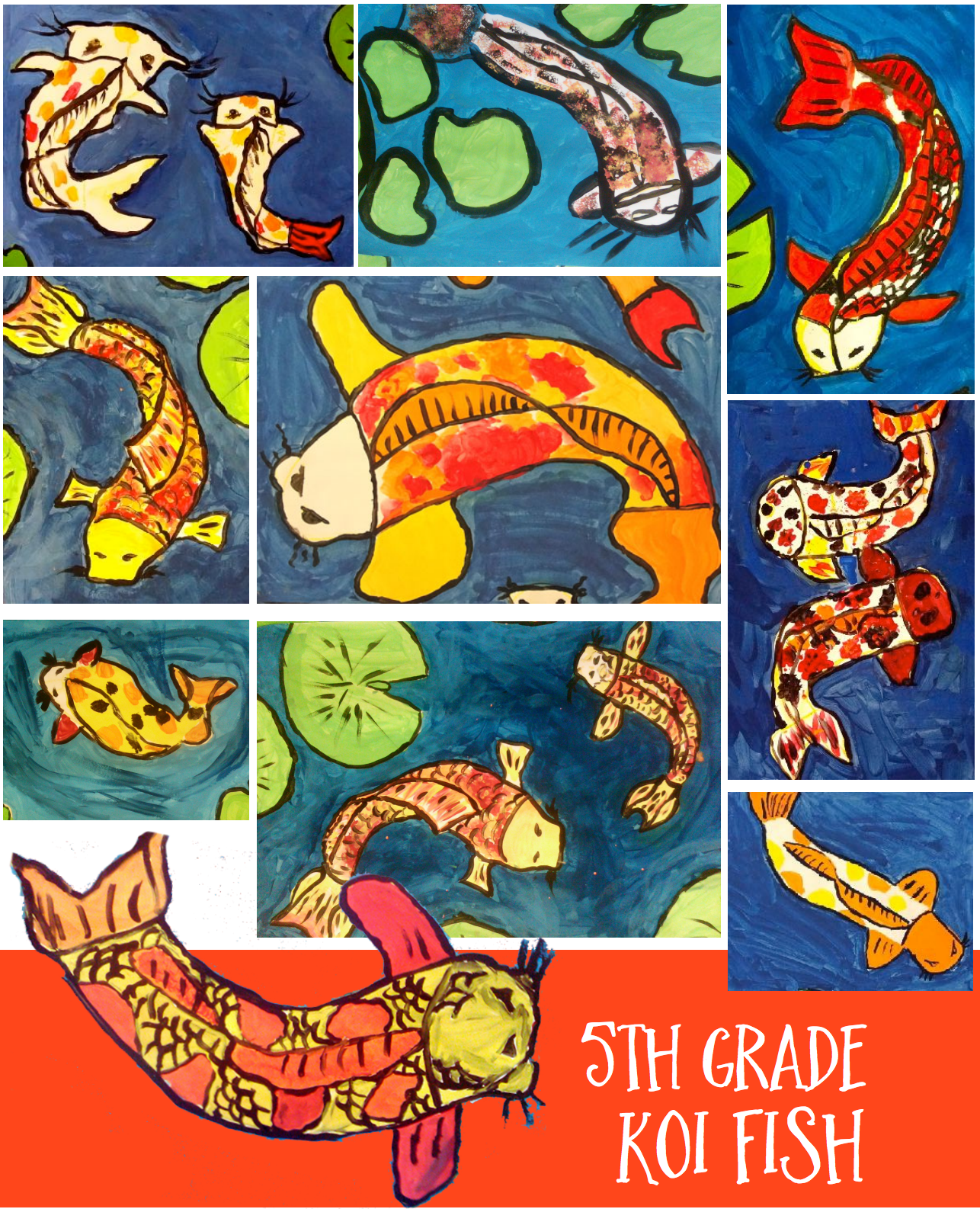 ---
Love this art project? Find the entire art lesson and ones like it in the Asian Art Bundle inside the Members Club. For more information on joining The Sparklers' Club, sign up to our waitlist HERE.