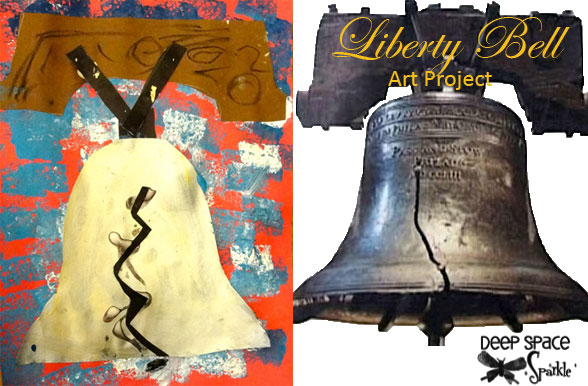 Looking for an easy Liberty Bell art project? This lesson leans more towards craft than art but many standards are reinforced: composition, history, tracing/cutting, and color mixing.
To start, my students sponge painted a piece of 12″ x 9″ paper with blue, red and white paint. I provided the paint, but left the children to create whatever background they wanted. Some smeared the paint over the paper with the sponge while others dabbed very carefully.
Then we traced a pre-cut bell template onto brown construction paper and painted gold metallic paint (you can find liquid tempera metallic paint in the craft aisles of most craft stores) over the surface. The consistency of metallic tempera paint differs from regular tempera in that it feels slimy or smooth–depending on your persepective. Either way, it's fun to paint with. Set the bell aside to dry.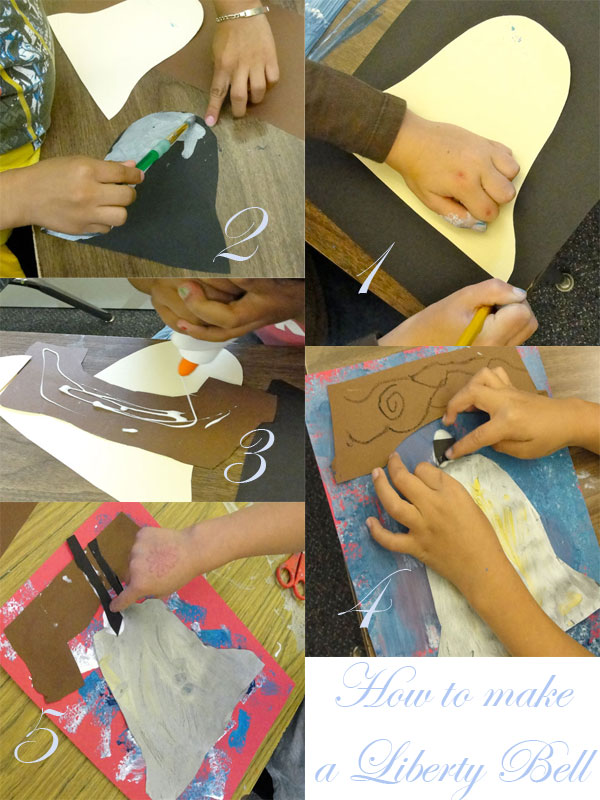 DRAWING THE BEAM
The kids looked at a few books and pictures of the real Liberty Bell. They observed the wooden beam that the bell is hung from. They drew this onto some brown paper with a black oil pastel and added scribbles to imitate wood. When the bell was dry, they used the oil pastel to create the crack on the exterior of the shell. Next, they glued the bell and the beam to the painted paper with white school glue. Press down so everything is flat.
Now add the small details such as the bell ringer and the straps that attach the bell to the wooden beam. Enjoy!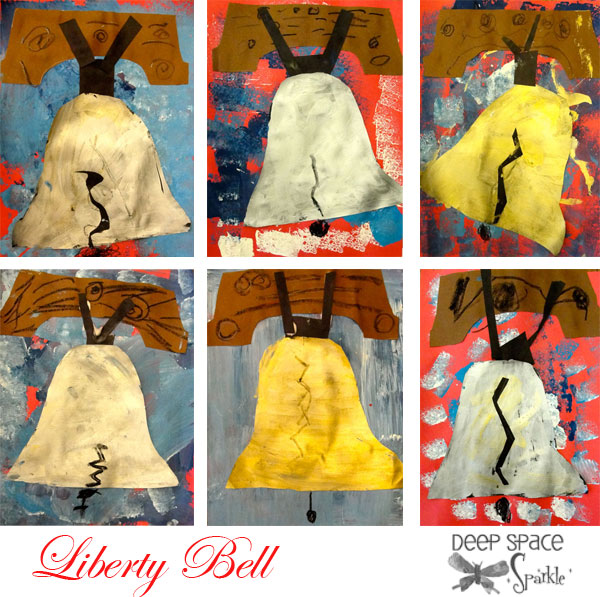 ---
Love this art project? Find more art lessons like this one in the America The Great Bundle inside the Members Club. Click the image below for more…