Starting the school year with a line drawing is one of the best ways to gauge the attention level of you class and create a beautiful and expressive piece of art at the same time.
The approach that works for me is to prep the tables with a sheet of white paper and black marker and jump right into drawing the cat. Displaying a teacher sample is optional. An example of what the kids will be creating can be inspiring for some and offer a simple path for others. You get to choose what works for you.
The instructions for the patter cat are pretty simple.
Step 1
Start with a directed line drawing of the cat and then progress to showing examples of patterns.
Tip: Directed drawings are great at the beginning of the year because it gives you an idea of how well the kids listen to instructions.
Start with a circle if children are very young or just learning how to draw. Providing a circle tracer like the cover of a plastic food container works wonders for getting the art started.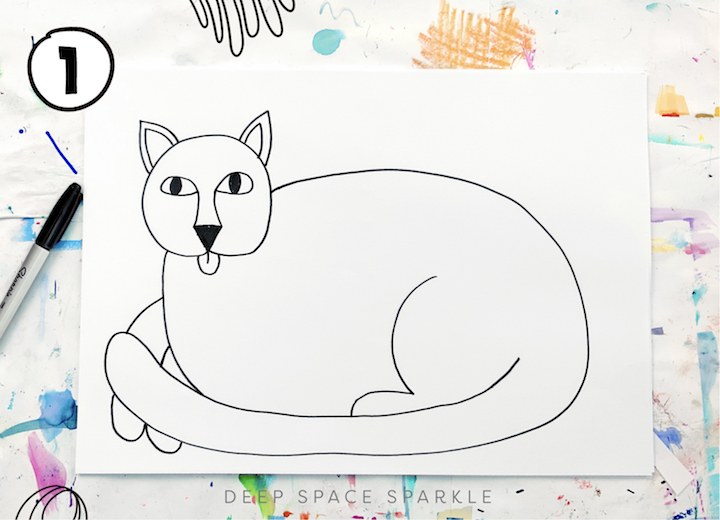 Add a triangle for the nose, oval eyes and triangles for ears.
Step 2
The body can be as simple or as detailed as you like. Start the drawing at the side of the cat's head, draw a curved line all the way around to the other side of the paper.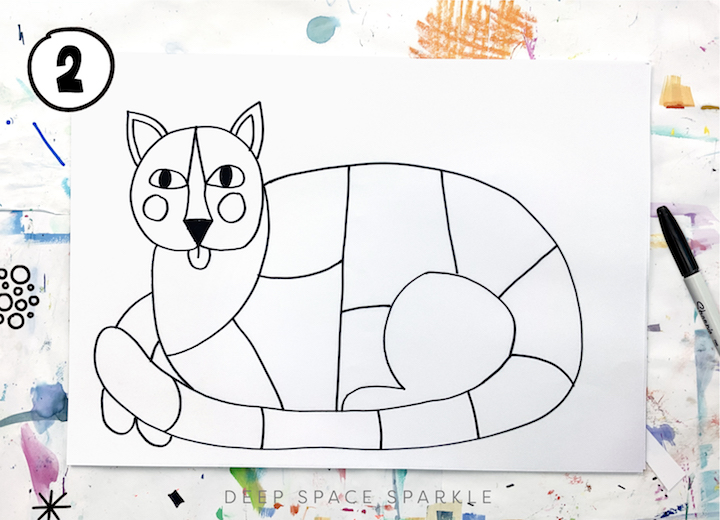 Draw a line under the chin to form the front part of the body.
Step 3
Add in any final cat body details and then the fun begins! Demonstrate how to divide the cat into sections. Each section is an opportunity to add pattern.
Sometimes children tire of drawing too many patterns so do this project while reading a book. It gives their hands something to do, while listening intently to a story. Beware though, some kids cannot listen and draw at the same time. Many will stop. I probably would. Either way, it's good for the child.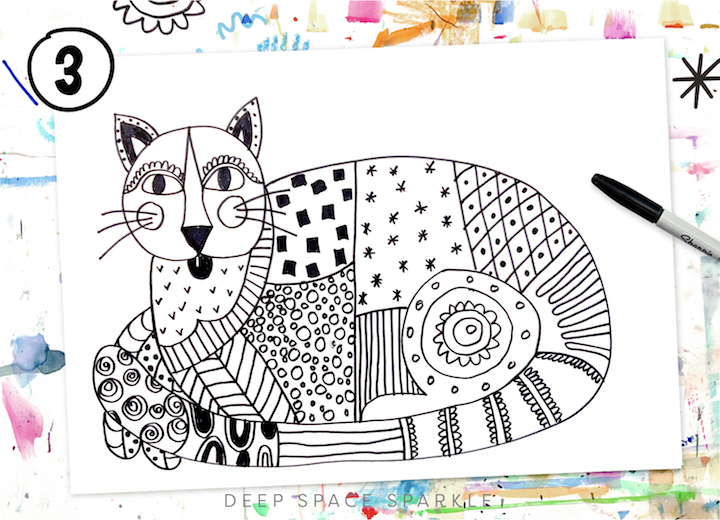 To extend this project, cut out the image and paste onto a colorful piece of construction paper. The contrast of the black and white drawings is stunning with a bright color.
DOWNLOAD the line and pattern cat free project PDF by clicking the yellow button below. Add your name and email, and we'll send it to you!
PIN ME!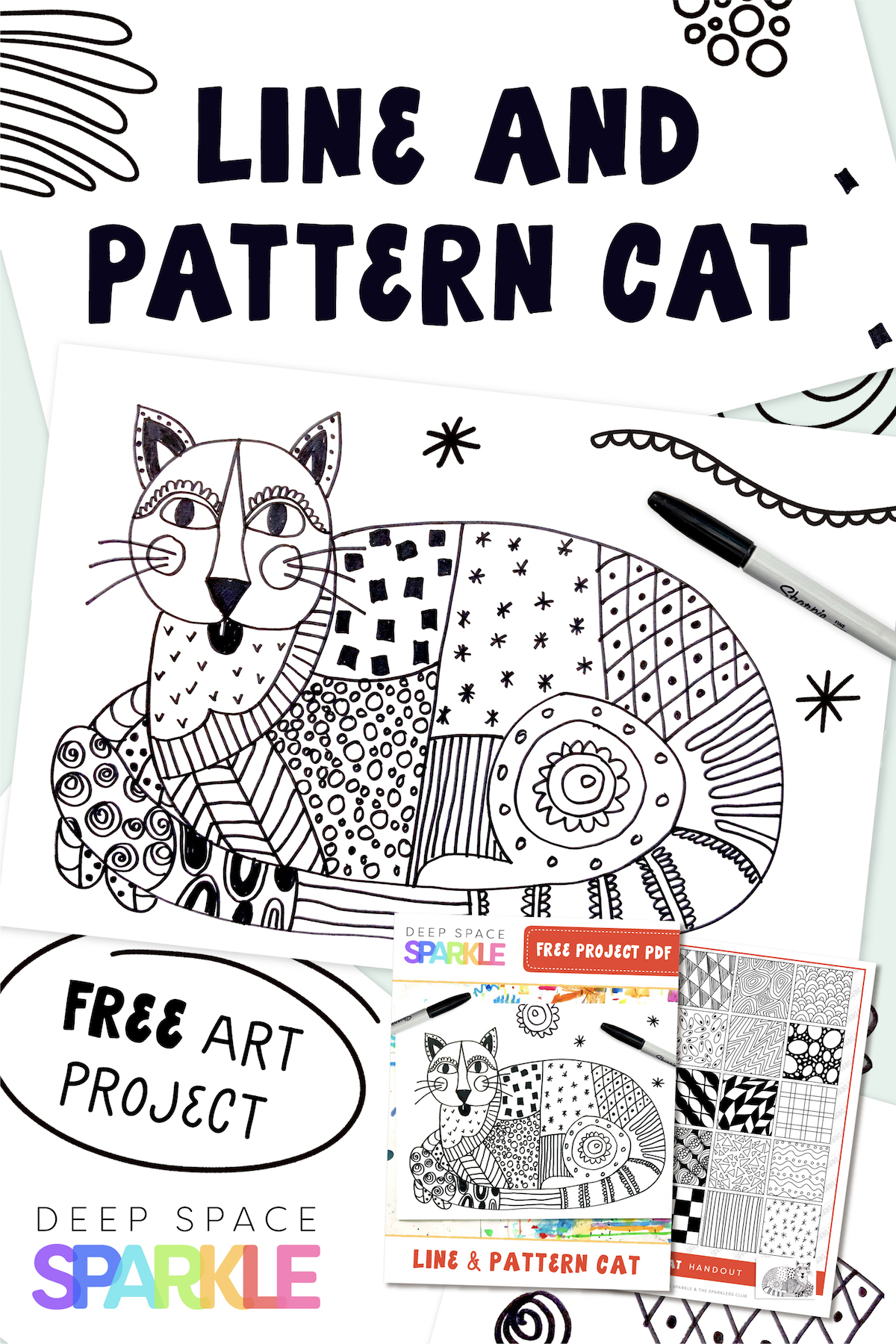 Check out these other fun line drawing lessons:
Line Drawing Art Lessons: Name Designs
Line Drawing Art Lesson: Turtles