Who says all Valentine's Day art projects require a red heart? This abstract art project with seasonal red, pink and purple colors is based on the cover art in Brigette Barrager's beautifully illustrated book, Pocket Full of Colors: The Magical World of Mary Blair, Disney Artist Extraordinaire.
Experimenting with oil pastel resist never gets old for students. In fact, the added component of paper collage make stash a very engaging project for grades 3 (eight years) and up.
Here's what you'll need:
– 12″ x 9″ watercolor paper
– Liquid watercolors (red, magenta, purple, yellow)
– White oil pastel or thick white crayon (Faber-Castell wax crayons are perfect)
– Medium brush
– Colored paper (glitter paper, etc)
– Glue & Scissors
Here's what to do: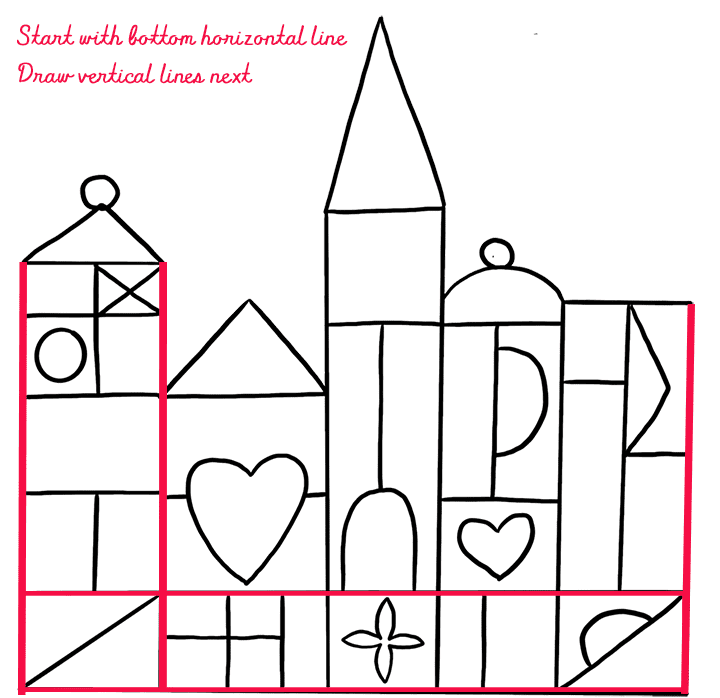 Start with a 12″ x 9″ watercolor paper, liquid watercolors and a white oil pastel.
Using the white oil pastel, draw a horizontal line across the bottom of the paper about 2-3″ from the bottom. Then, starting on the left hand side, draw a vertical line to form the first "building". The line doesn't have to touch the top of the paper, but it could.
Draw the next "building", thinking about the drawing as layers of rectangles, squares and other shapes.
Insert drawings of hearts, semi-circles, triangles, etc.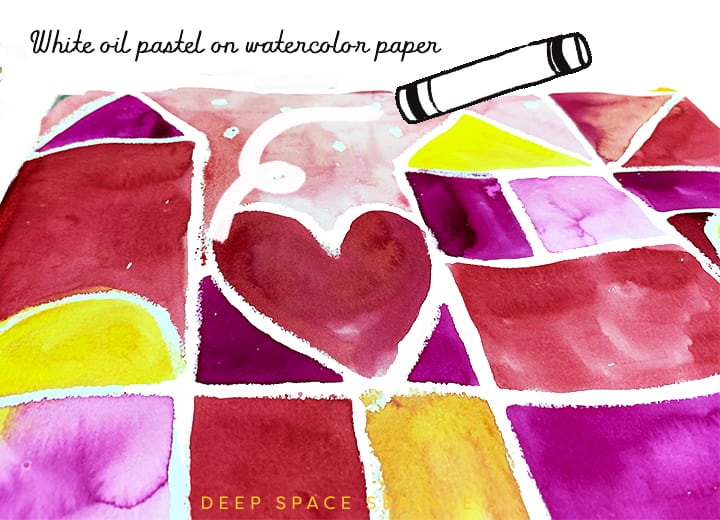 Make sure to press hard with the oil pastel so that when the watercolor is applied, the pastel will prevent the spread of the paint. You'll want a thick, heavy line.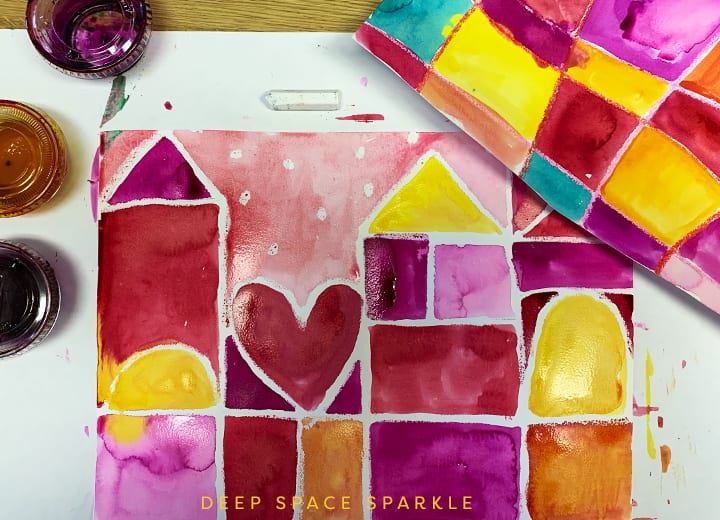 Use pinks, violet, red, orange and yellow paint to create variations of warm, intense colors. the more water you add to the paint, the less vibrant or lighter it'll be.
Allow to dry before moving onto the next steps…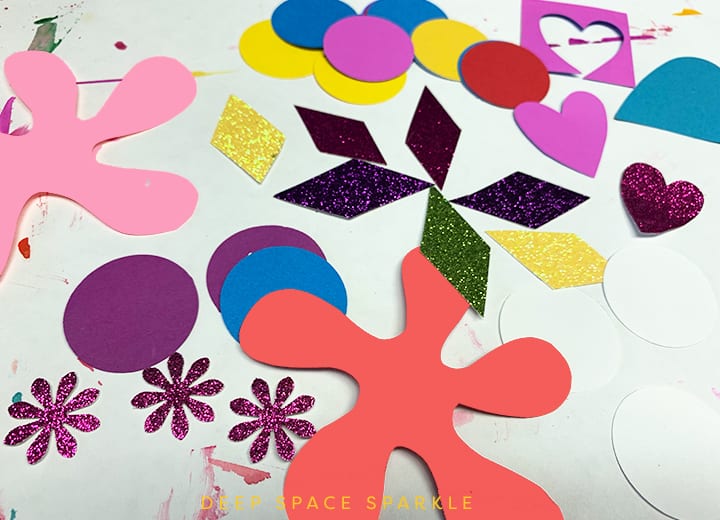 Gather some colorful papers (glitter, painted or craft papers) in similar colors and arrange in trays for kids to select.
Place some scissors, paper punches and even a few pre-punched paper shapes like circles in a tray. Show kids how to place small and large shapes inside the painted shapes as well as overlapping or even extending off the edge of the paper.
This is a chance for kids to recognize that they can control the balance of the composition by adding contrasting elements.
If there is a section that looks "heavy", perhaps with a large solid shape, consider what kind of shape opposite to this one would be interesting.
You can add paint markers, crayons and even oil pastels to the mix for more detail options.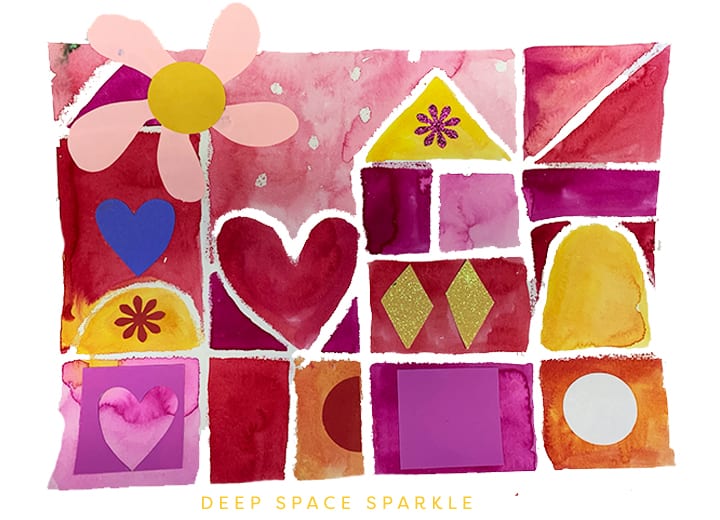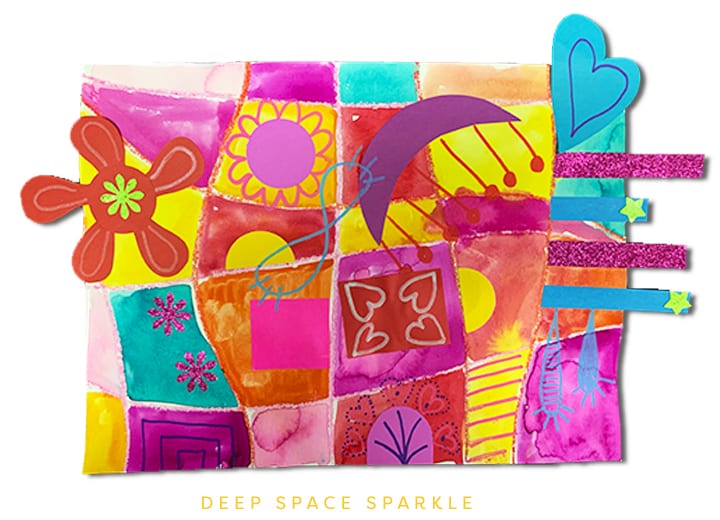 Download a Mary Blair Drawing Guide below: