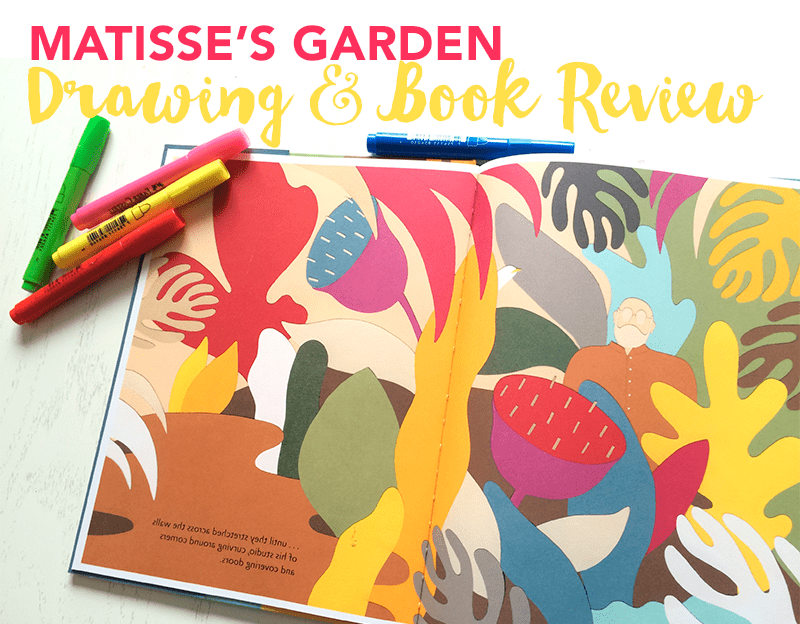 MATISSE'S GARDEN
My favorite activity is popping into a book store to browse. I hardly do it anymore mostly because bookstores aren't as plentiful. And doesn't Amazon make it easy to buy your favorite books?
But as I was walking down Sate Street last week with my daughter, we popped into The Santa Barbara Museum of Art book store. Nothing makes me happier than being immersed in colorful children's book covers, except maybe art books written for children.
Matisse's Garden
 by Samantha Friedman is a must have book for your art room library. It moves past Matisse's back story and dives straight into the process of creating art, choosing colors and seeing art in a new way. And if you don't have any of Matisse's works of art nearby, there are eight reproductions you can use to show your students. Nice, huh?
I love the illustrations by Cristina Amodeo. Perhaps a little less saturated than I prefer but still lovely and appealing.
I was so inspired that I decided to draw my own little Matisse Garden inspired by Amodeo's illustrations. Here's a video that shows how to use basic markers to draw organic shapes and create a composition of your own.
I used a simple sketchbook and Faber-Castell broad-tip markers. I tried really hard to leave the colors flat, like Matisse, but I couldn't resist. In the end, I grabbed a Sharpie and outlined the flowers. You are either in one camp or another. I almost always outline but I love the organic beauty of not outlining, too.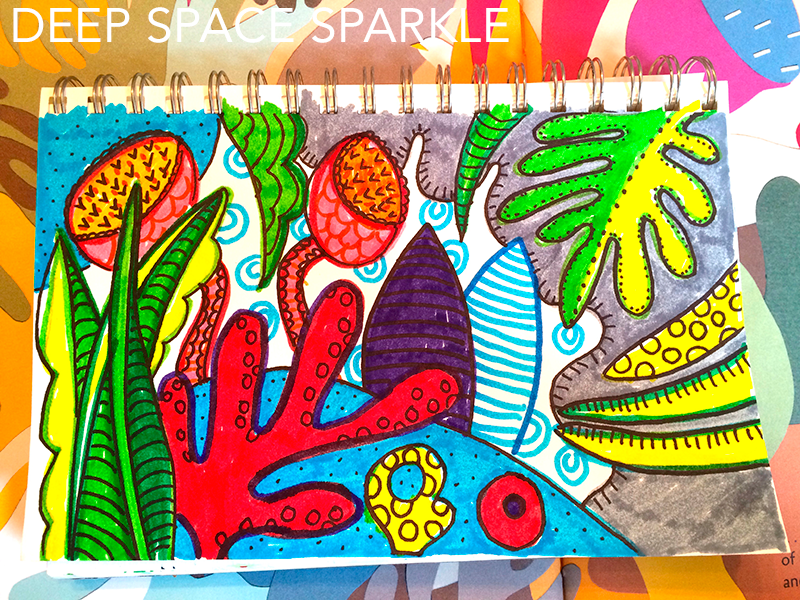 I know. So many tough decisions in art-making.
Which do you prefer? Outlining or not?
---
SAVE THIS POST!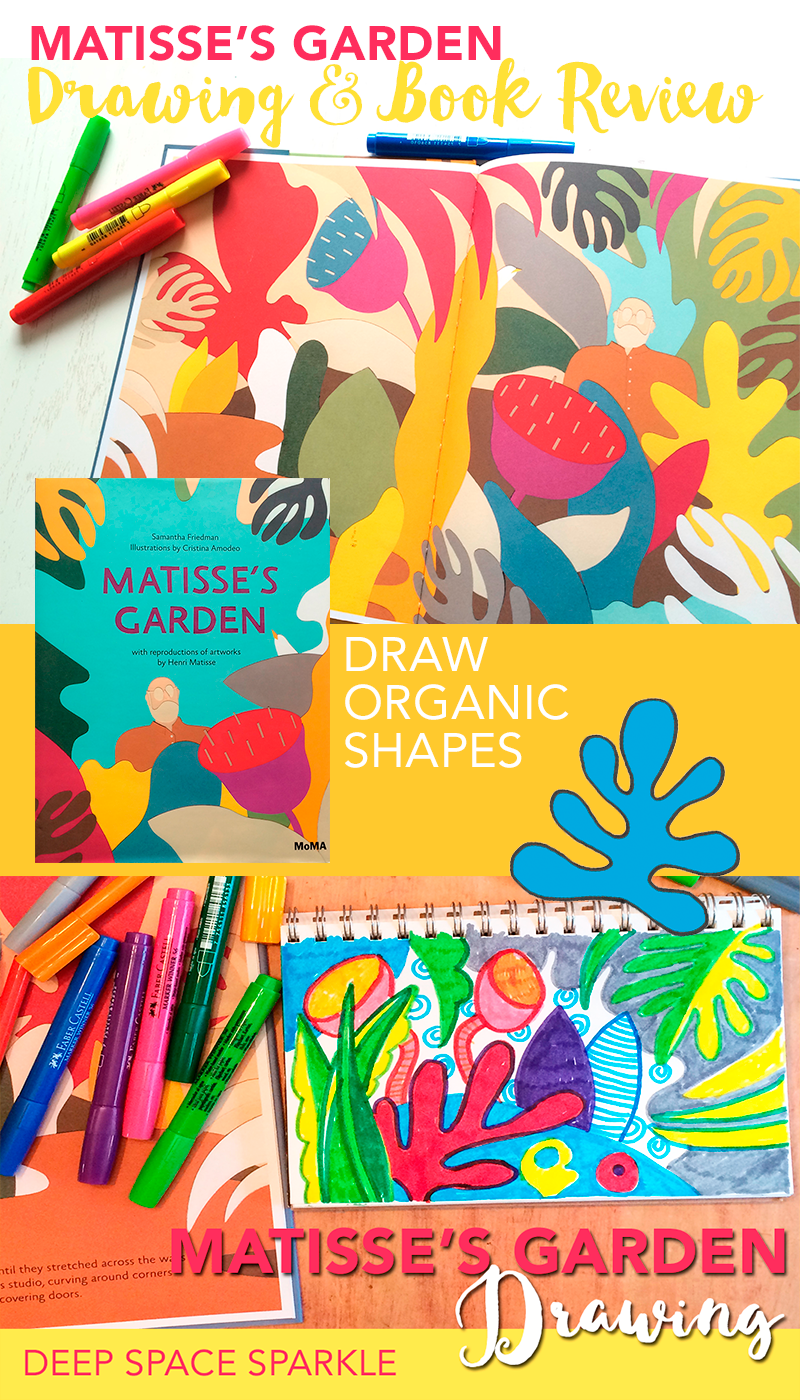 ARE YOU A SPARKLER?
JOIN THE MEMBERS CLUB AND GER ACCESS TO OVER 300 ART LESSONS, VIDEOS AND RESOURCES