Continuing with our Mexico-themed art lessons, second graders created "Market Day" fruit crates. The project took three 45-minute sessions.
First session: the students created their own painted paper.
Second session: students free-cut (organic shapes) fruit and vegetables.
Third session: they created a wooden crate from brown paper, added a colorful border and glued all the pieces together.
For a final flourish, the children glued vintage fruit crate labels to their crates. I found them at Now and Then Designs on Flickr.
Click on this link to read about How to Make Painted Paper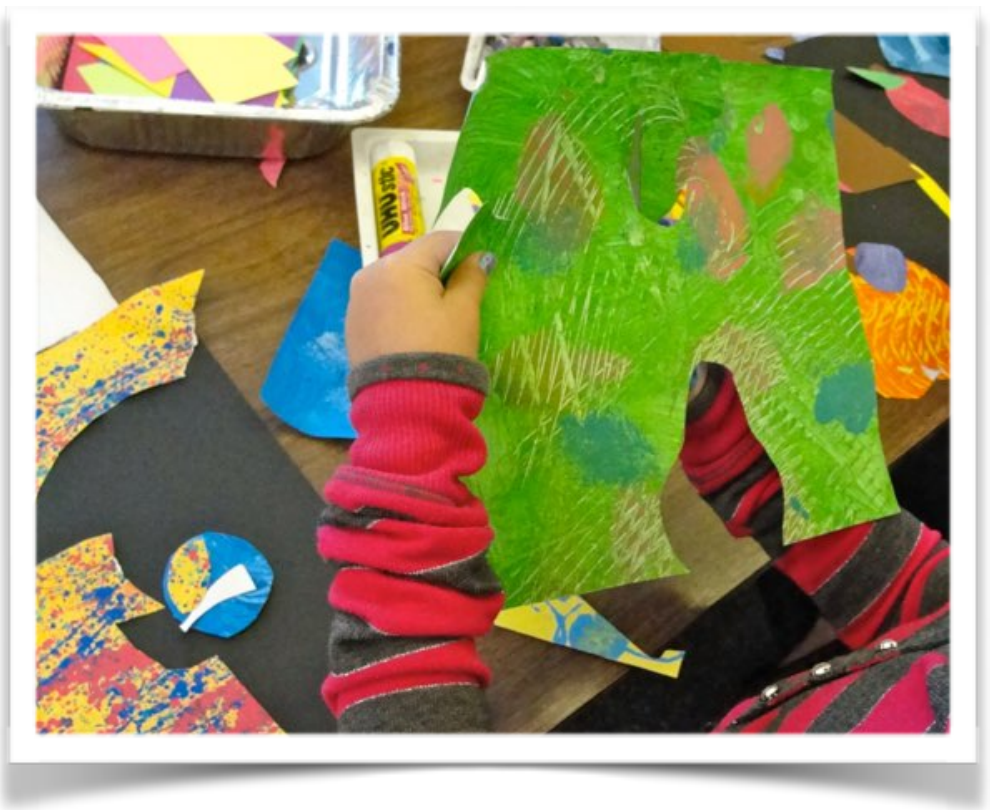 Create your own painted paper by using bright tempera paints and lots of texture tools.


Arrange vegetables underneath the "crate" and glue everything to a black sheet of paper using glue sticks.


Use old "placemats" cut into long strips as a colorful border.
Second Grade fruit and vegetable crates!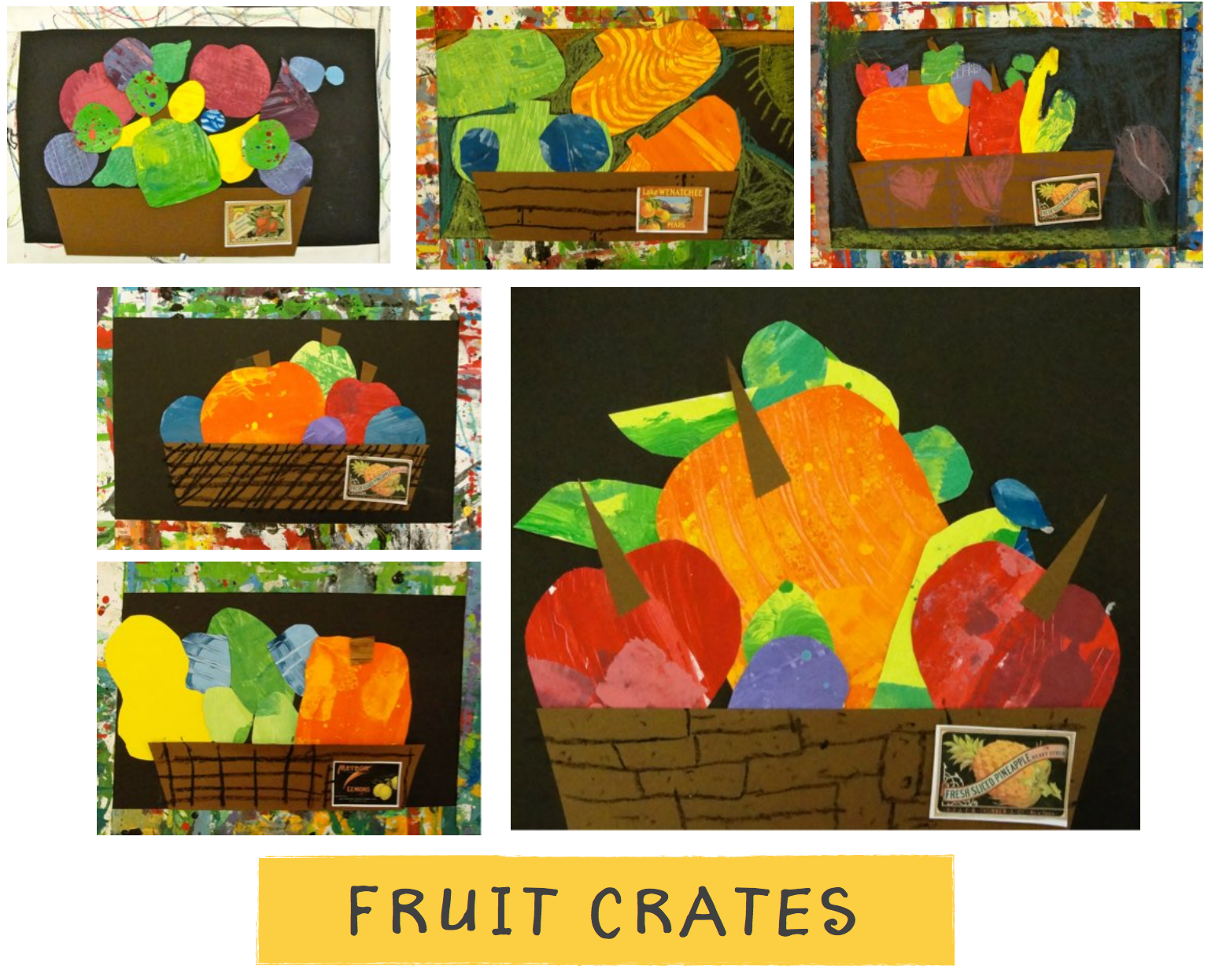 ---
Want another lesson idea for your Mexican unit? Download this free PDF by clicking below and we'll send you our Sugar Skulls Drawing Guide!