I truly believe that you don't need expensive art materials to create a really rich art program. But every now and again it's nice to experiment with new supplies and see what's on the market.
When I was in the classroom, I tended to stick to the basics; sulphite paper, oil pastels, tempera paint and pan watercolors despite my budget or setting. But once in a while, I'd splurge on a new art material to test out in my classroom.
Sometimes I'd find a new favorite, other times they turned out to be duds.
So to take the guesswork out of it, I've tested another round of materials in my studio and I'm giving you a run-down on paint sticks, gel crayons and oil pastels.
Download our back to School Guide | Resources to help kickstart your art program.
It's a 3-part strategy on how to use the Elements of Arts when planning your art curriculum including ordering supplies, a grade level checklist for the scope and sequence of K-7 Elements of Art and What I'll Learn in Art Class posters
---
How would you feel if you were able to say; "My kids were able to paint today with one minute of prep?" Do I have your attention?
These gel sticks are super soft and apply on paper like a vibrant, smooth oil pastel. When they are dry, they are able to be blended like a chalk pastel. They have the ability to color a large area quickly and without much precision, making them a great choice for younger students. But the best part id that they are water-soluble, so if you run a wet paintbrush over them, they transform into easily movable and blend-able paint. They create a simple painting experience without much fuss.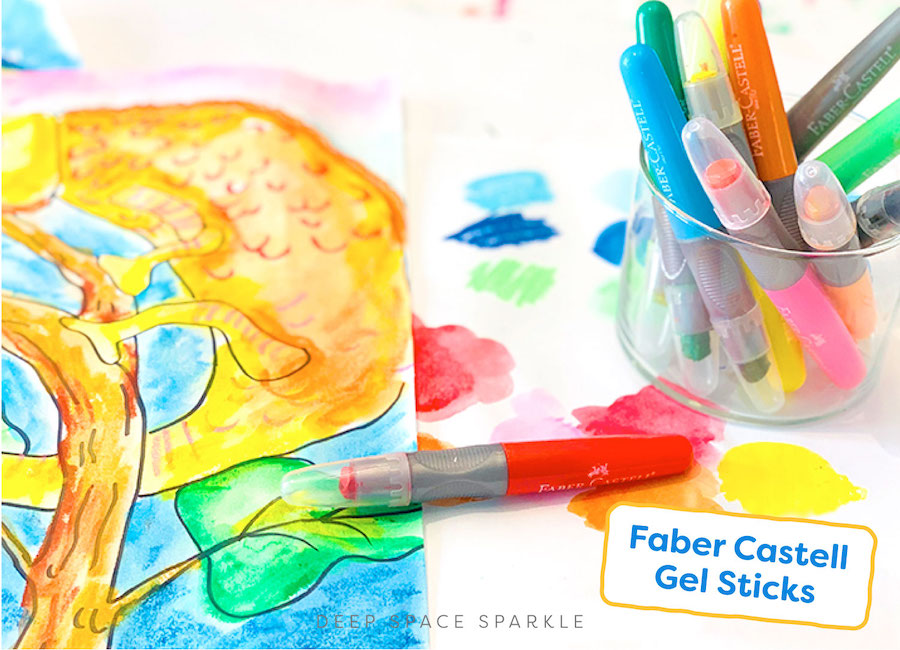 Here's a quick demonstration of the Chameleon using a Sharpie black marker and gel sticks to color the rest.
These perform very similar to the gel sticks, in my opinion. Their packaging is a little more sophisticated than the gel sticks, which gives them the feel of a more substantial art product. They don't go on quite as smooth as the gel sticks and require a little more pressure to apply, but the colors are vivid and blend-able.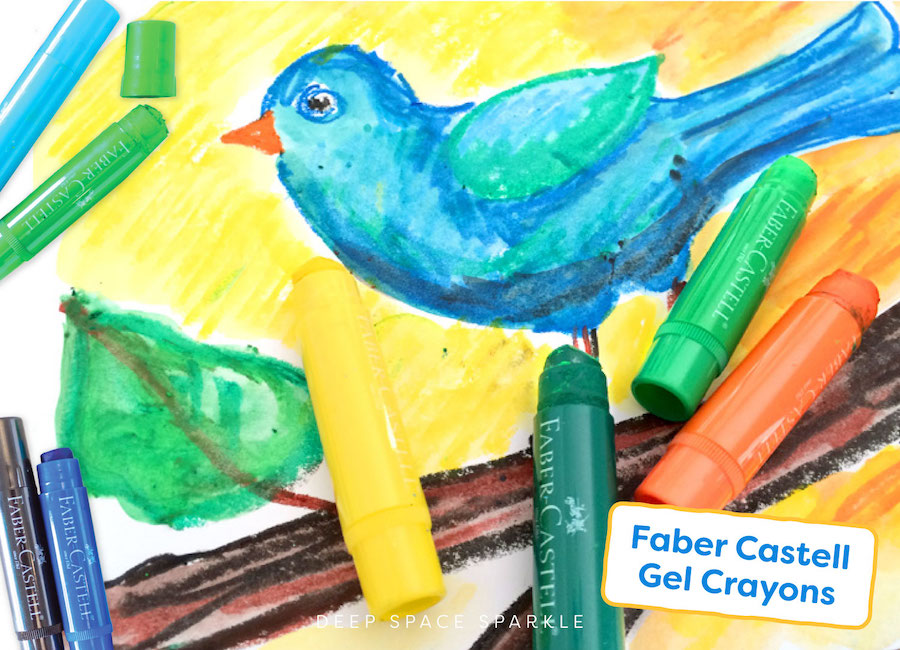 These are solid tempera paint sticks. They go on very smoothly, similar to the gel sticks and would be great for applying quick color to large areas, particularly for younger students. Some of the darker colors come out very rich and striking, so they would be great for drawing on colored or painted paper. A few of the lighter colors are more translucent and would be more suitable for use on white paper.
I will say that these materials are a little pricier than the tried and true bottles of tempera paint that lasts forever, so if you're at a high-volume school, these might not be what I would recommend.
However, the real value in what these products offer are the simplification of prep and clean up. As art teachers, it's all about balancing the low prep days with the high prep days for our sanity. And these products are a great choice if you need a little break, but still want to give a rich coloring or painting experience.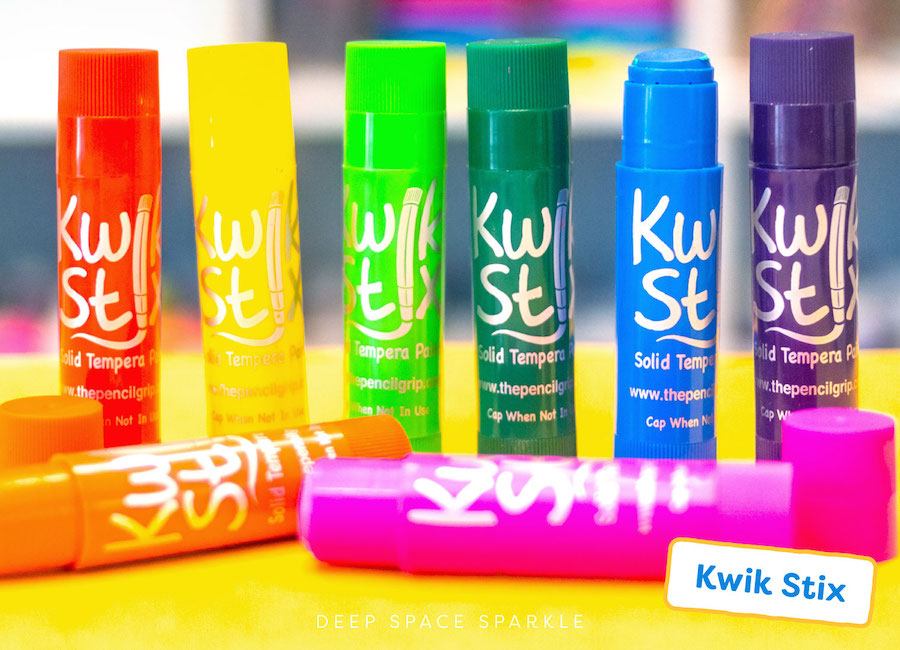 These are one of my must-haves for the art room. They come in a wide variety of colors and provide a bright, vibrant color with the ability to mix and blend nicely, I also love using these oil pastels for watercolor resists and to block off areas on a drawing that I don't want painted, like the whites of eyes.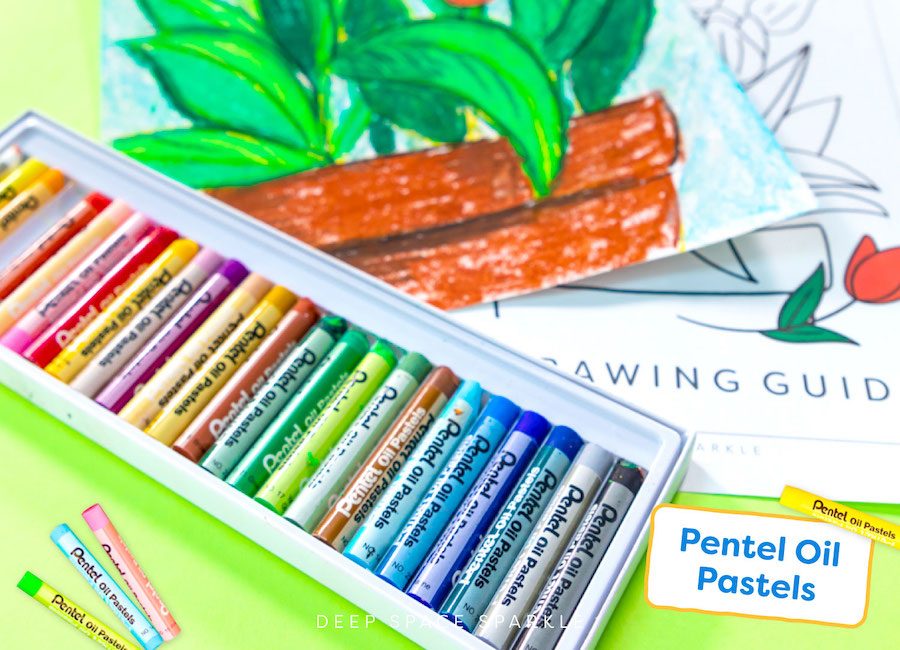 Crayola Construction Paper Crayons
Just for fun I did a comparison test of standard Crayola Crayons versus Crayola Construction Paper Crayons.
I love Crayola crayons. They are great for coloring on white sulphite paper, and for getting a wide variety of colors without much prep or fuss.
But what Construction Paper Crayons are great for is drawing on colored surfaces. The resulting color is opaque and vibrant and more true-to-life than a standard crayon. They really offer the opportunity to see the pure color of the crayon no matter what color you are drawing on top of. Also, the black Construction Paper Crayons are great for drawing, and are a less-messy option to my tried and true oil pastels.
DOWNLOAD
Click the button below to download this free handout. Type in your name and email and we'll send it straight to you!