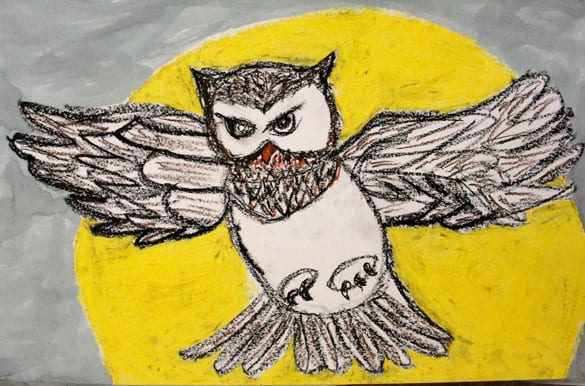 It's no secret that I love owls. Kids do, too. For this owl art lesson, I gave my sixth grade students a few "owl" options: a realistic owl, a whimsical owl or an owl in flight. I demonstrated basic drawing techniques for all three and provided a few black and white illustrations that I found on the internet.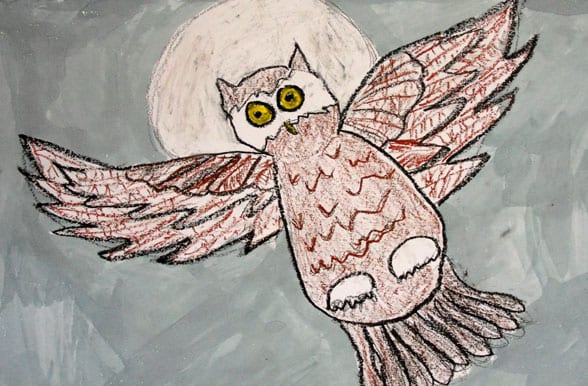 Art Supplies:
12″ x 18″ white paper
Oil pastels
Blue or black watercolor wash.
After watching my demos, kids selected their choice of owl and began drawing with an oil pastel. I encouraged light strokes until the owl began to take shape and then darken the oil pastel when lines became clear they were keepers.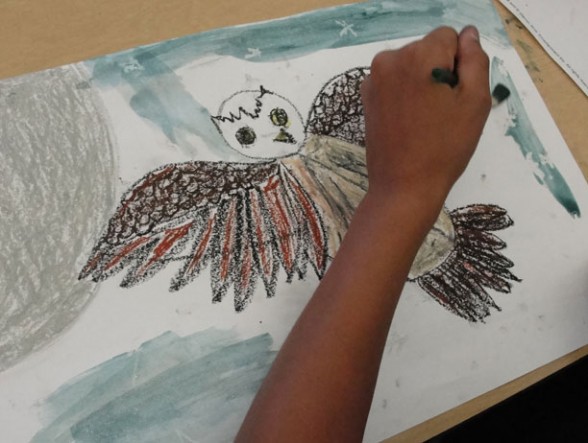 A watercolor wash acted as a basic resist giving the drawing a night-time feel.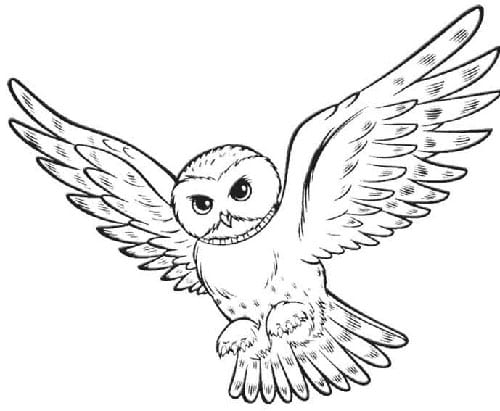 Sixth Grade Owl Drawings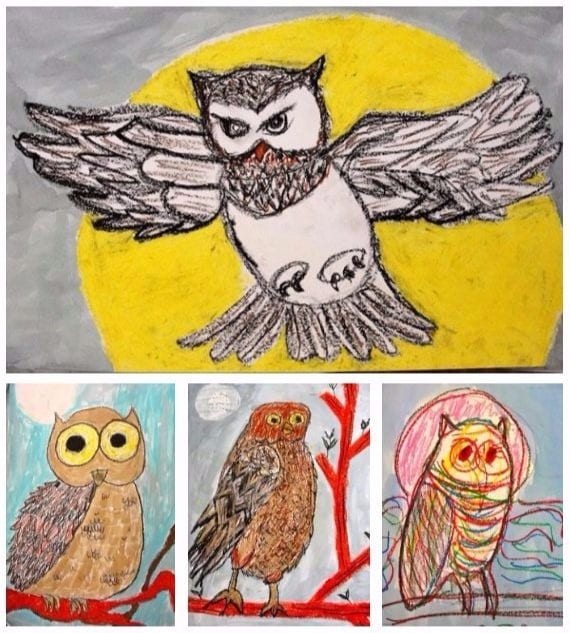 ---
Want more children's owl lessons? Learn how to draw and paints owls by downloading this free PDF!