I'm so pleased to post this lesson. It is my first successful perspective art lesson and I owe it all to Natalie at Smart Class. Her drawing steps for one-point perspective is so perfect that I didn't change a thing. For anyone who hasn't introduced a lesson on perspective to your students, I encourage you to give this one a try. I've tried to come up with my own perspective lesson and I never could figure out an easy way to do it. So glad we have a plethora of talent out there!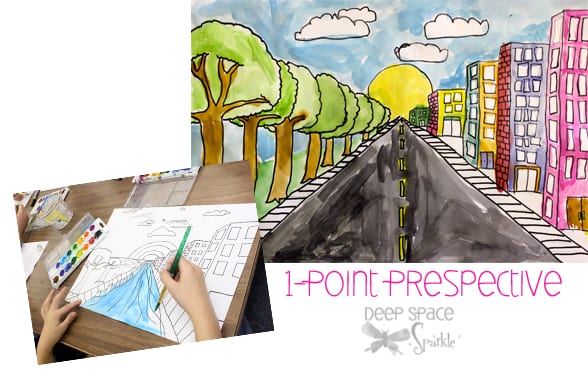 My students LOVED this lesson. Perspective is part magic and part math and for creative types like me, there are specific rules that really work. My students discovered these as we worked through the lesson. About half of my fifth grade class finished this lesson in three, 50-minute sessions. The other half need an additional 30 minutes to finish.

Fifth grade perspective paintings…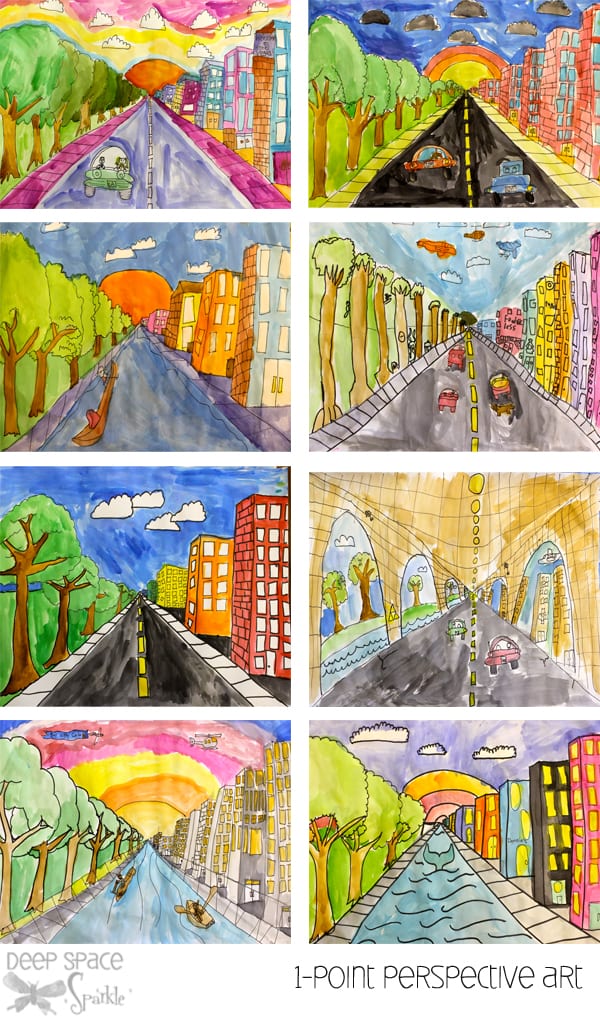 Here's another 1-Point Perspective Lesson to Try:
Click the image below to be re-directed to my "Desert Landscape Perspective Drawing" post, best for 5th grade students.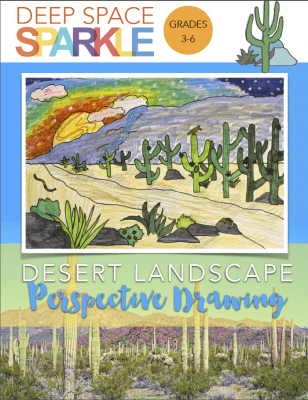 ---
New to teaching art in the classroom? Download my free classroom art teachers toolkit by clicking the yellow box below!