Paint and sponge your way to a very easy bunny art lesson for kids. Painting the bunny only involves a simple line drawing, sponge painting and a few embellishments. My first graders did this lesson in one 40-minute session. Afterwards, I realized that we forgot to add bunny teeth. And wouldn't a cottonball look adorable stuck on Bunny's bottom? Maybe you all can add the forgotten details.
Here's what you'll need:
Colored piece of sulphite/drawing paper 12″ x 18″
Light colored chalk pastel for drawing
White, pink, green and black liquid tempera paint
Small sponges and small brushes
Buttons for eyes and white school glue (optional)
Cotton ball for tail (optional)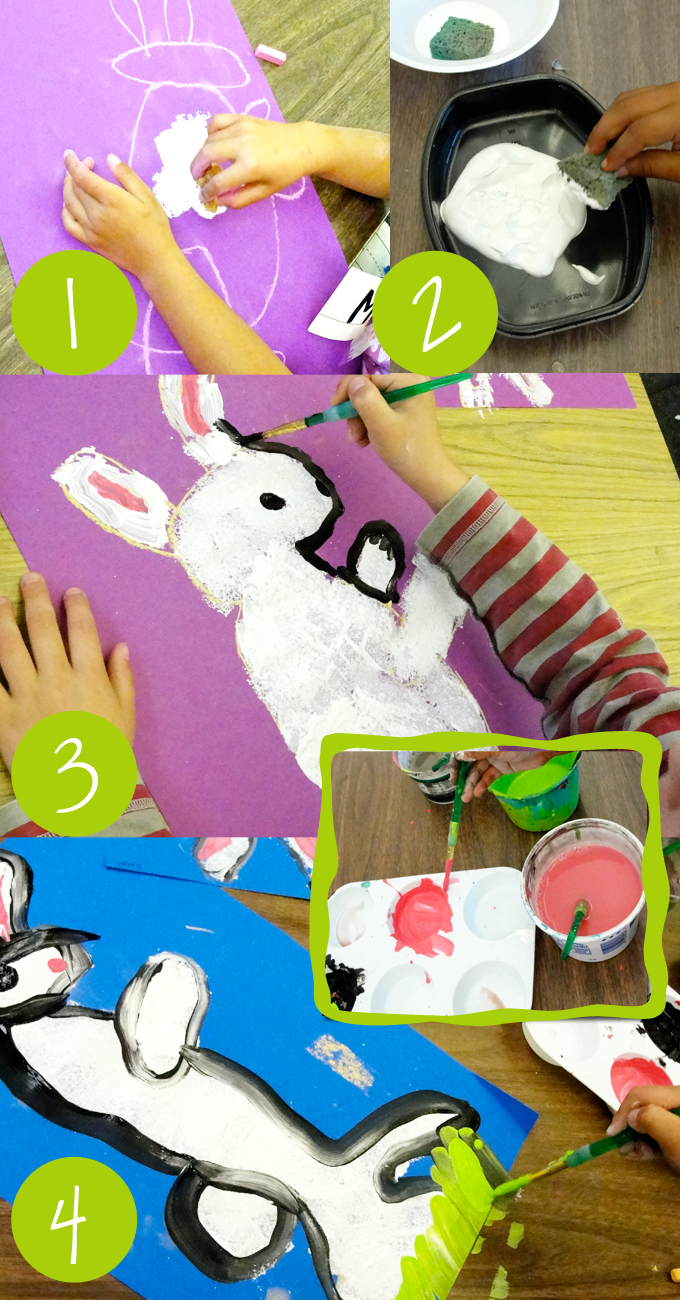 How to sponge paint a bunny:
Draw a bunny outline using white chalk pastel. If you don't have chalk, just use a pencil.
Draw a sideways oval for the head
Add two long bunny ears
Add a large oval for body. Ask the child if the bunny is standing on his hind quarters or munching grass on all fours? Place the oval either vertical or horizontal depending on the bunny's position.
Add a front hind leg by drawing two more ovals: one large vertical oval and one flat oval for the foot.
Add small paws
Paint the bunny by using an old kitchen stamp dipped in thick white tempera paint. I generally add water to my bottles of Crayola paint to achieve the consistency of cream, but if you don't add water, the paint will be like greek yoghurt. This is what you want for this project. Dab sponge all over the bunny parts. Dip a small paint brush into black paint. If you don't want the sharp contrast that black achieves, use a blue or even a grey. Add pink paint to the ears and nose. Glue a cotton ball to the paper for the tail. Add a decorative button for the eyes or paint using black paint.
First Grade Bunnies…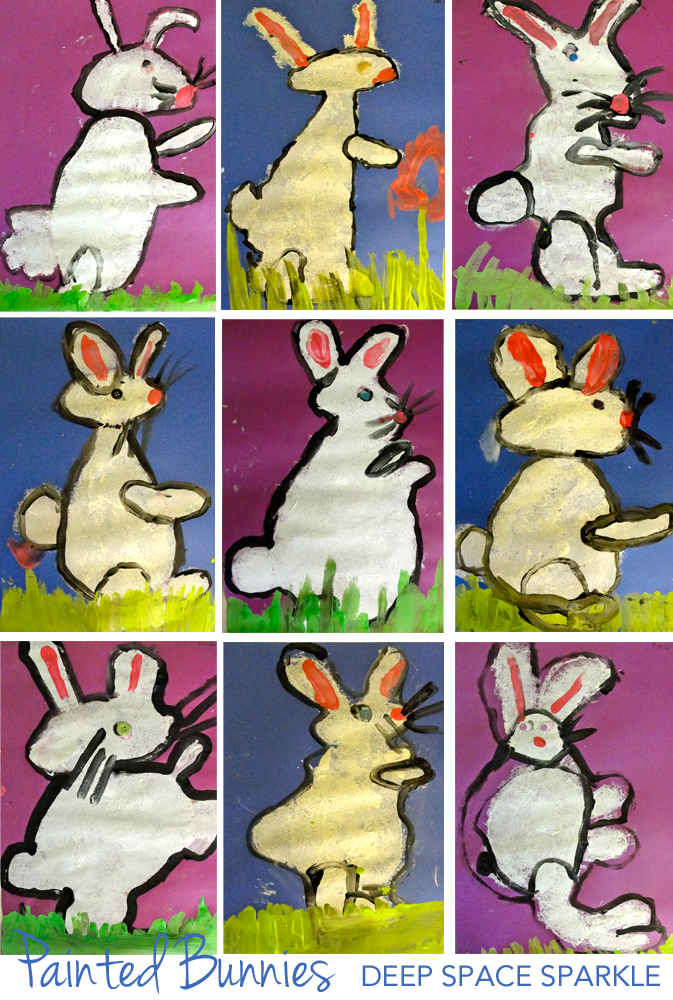 ---
Love bunny art lessons? Download our free art project & drawing handout of another Spring Bunny lesson by clicking the yellow download button below!