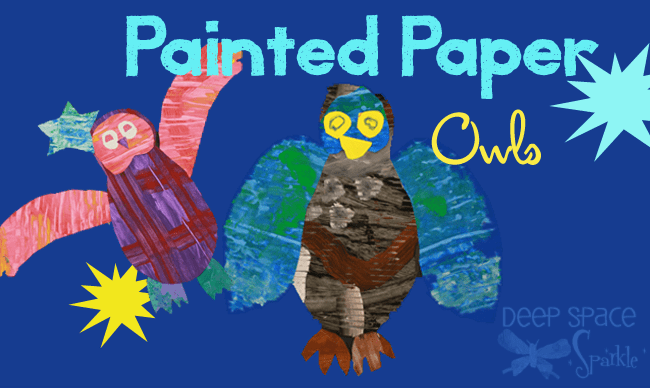 Wow your students and start the art year off with a painted paper art project. There is simply nothing more engaging to students than experimenting with paint. So grab your tempera paints and paint brushes and have some fun!
WHAT YOU'LL NEED:
Sheets of 12″ x 18″ white sulphite paper (70 lbs)

Liquid tempera paints
Brushes, sponges, texture tools, plastic forks, etc.
Then, watch this video for an easy approach to making painted paper:
CREATING THE OWL:
This is what you'll need:
12″ x 18″ black sulphite paper

Scissors and white school glue
Oil pastels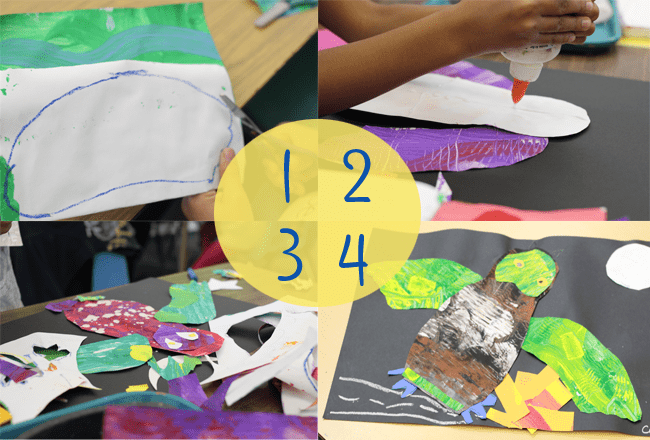 1. Once painted paper is dry, cut in half and separate into color groups. Lay color groups on a back table and allow children to select 3 colors for their owls. Using oil pastel, trace one body, two wings, one face and some feet and ears on the back (white part) of the painted paper. Cut out all pieces.
2. Place owl parts onto a piece of 12″ x 18″ black sulphite paper (or any color). Encourage the children to move the body parts around to express movement. Glue pieces down.
3. Once owl is in place, use scraps of paper to create stars, a moon, tree branches or whatever the children would like.
4. Use oil pastels to add texture to trees, veins to leaves, dots to eyes, feather details in body or wings, etc.
First Grade Owls
Aren't these wonderful?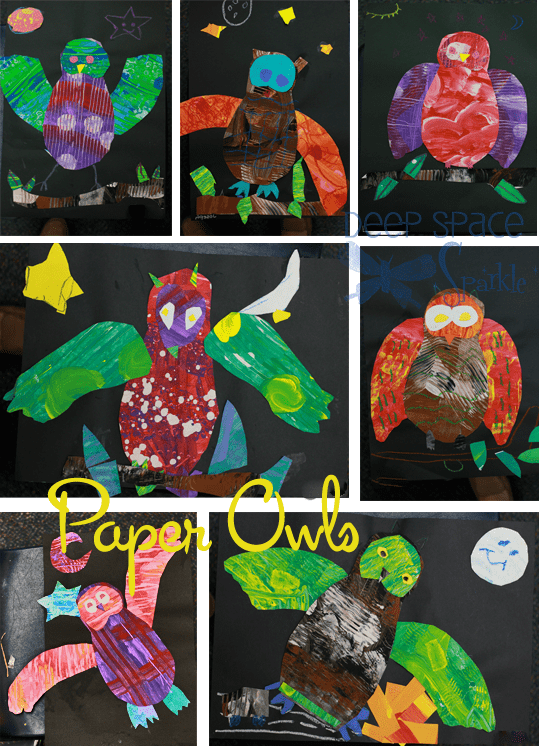 ---
Want more children's owl lessons? Learn how to draw and paints owls by downloading this free PDF!