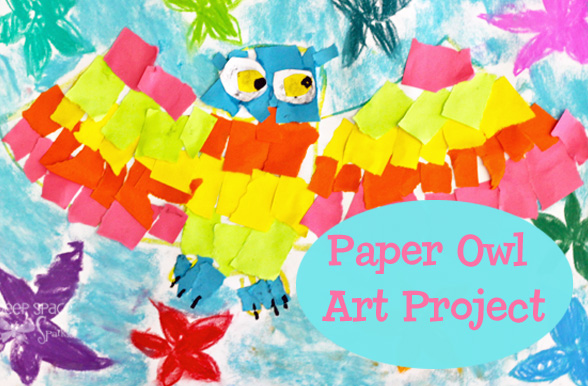 This colorful owl is a great lesson for those times when you need a quiet art activity. Tearing and gluing small bits of paper may seem like a potentially frustrating activity for a 7 year old, but every time I do this lesson, I'm always surprised with the deliberate nature in which the children apply their "feathers".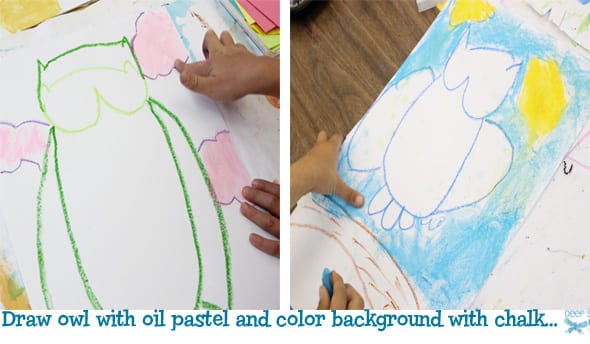 I used the same drawing ideas from my lesson Torn Paper Owls. I showed the children how to draw the body of an owl and then how to add different sets of wings. I placed many collected illustrations of owls on my white board to give the children many drawing possibilities. I stressed keeping the drawing simple because the paper feathers would cover up most details.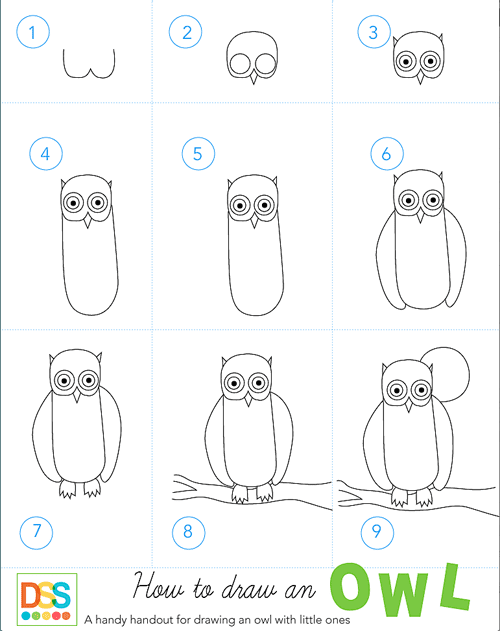 To start we used an oil pastel to draw a big owl and then used chalk pastels to create a background for the owls. The background options were created by the students: some chose a nighttime sky while others decorated their sky with flowers or clouds.
After the background was finished, the children selected 3-4 colors of papers to decorate their owl. I demonstrated the best size in which to tear their papers into and also options to make patterns with different colors or create a solid body. The children tore their papers first, creating a nice, big pile and then glued the pieces by running a line of white glue along the owl and placing the little torn piece on top of the glue.
Eyes were made using scissors and black oil pastels were used for the pupils and other details. This project only took 2, 45-minute class sessions and 2/3's of the class finished. When I see my second graders again in the next rotation, the unfinished owls will be waiting for them in the portfolio's.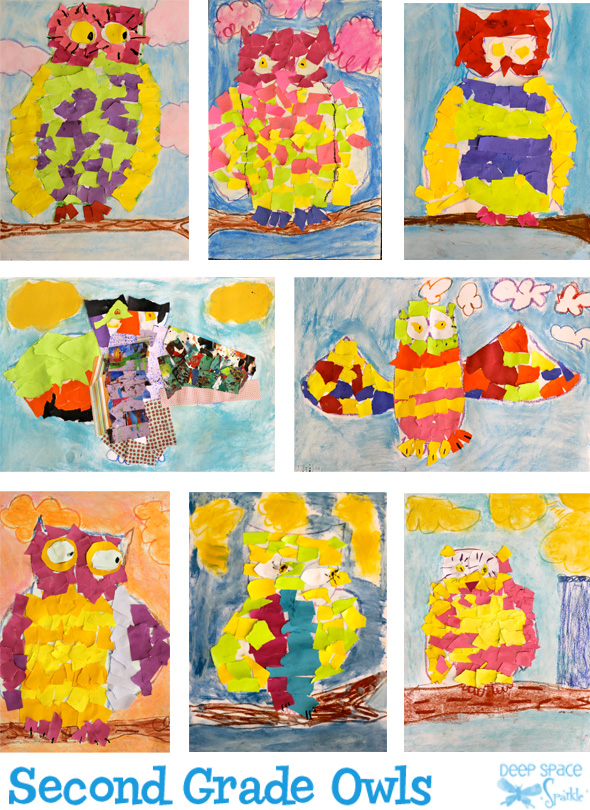 ---
Click the banner below to get the Owl Drawing Guide sent to your email inbox!