I love The Tale of Peter Rabbit by Beatrix Potter. I was inspired by her beautiful watercolor  illustrations to create this easy project for spring. The best part? The technique is simple and uses materials you already have on hand.
I added a bucket of radishes to my drawing but you could add a basket of decorated eggs if you choose.
Here's what you'll need:
–  Transparent watercolors
–  Watercolor paper
–  Colored pencil
Watch Patty's video tutorial, demonstrating how to teach this lesson to your classroom of students. This video has been edited from the original Facebook tutorial.
Let's Get Started…
Step 1: Draw Peter using the steps detailed in the video and the handout provided ( scroll to the bottom to access the handout). I suggest sketching Peter with a colored pencil, instead of a regular pencil, because younger students tend to push really hard with pencils, making dark lines difficult to erase.
The fluidness of higher quality colored pencils like Prismacolors encourages students to draw with a lighter hand.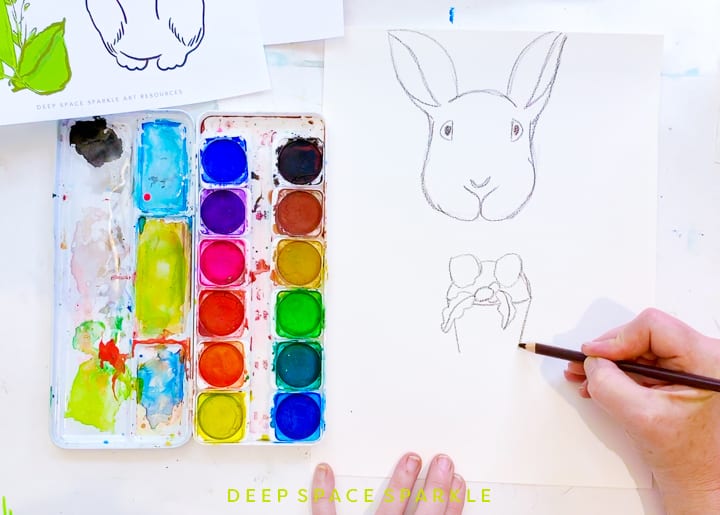 Step 2: Add decorations and foliage to the background. I added leaves, but feel free to add flowers, grass, or leave blank.  If you're looking for inspiration, flip through Beatrix Potter's illustrations to get your creative juices flowing.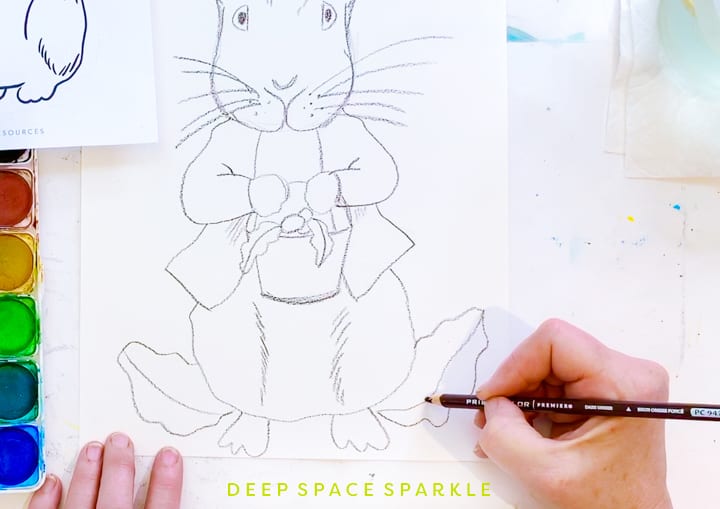 Step 3: Now the fun part! Use your watercolors to paint your rabbit. You want the pencil to show through the paint, so use a light hand, adding water to your brush liberally to dilute the paint.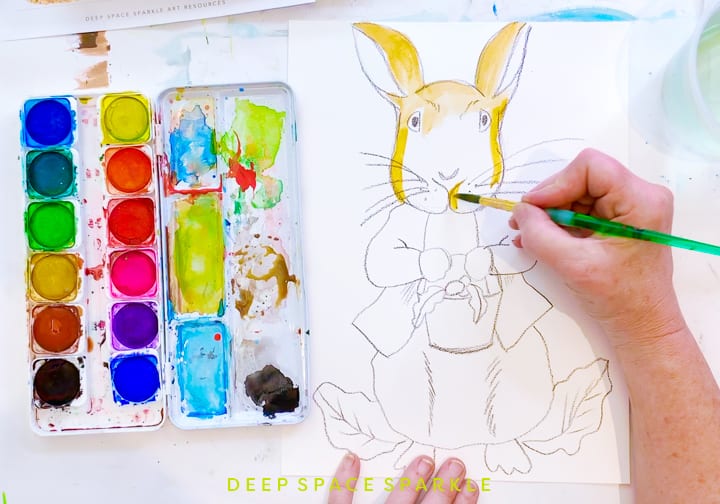 If part of your watercolor is too dark, blot it with a tissue paper too to remove excess paint.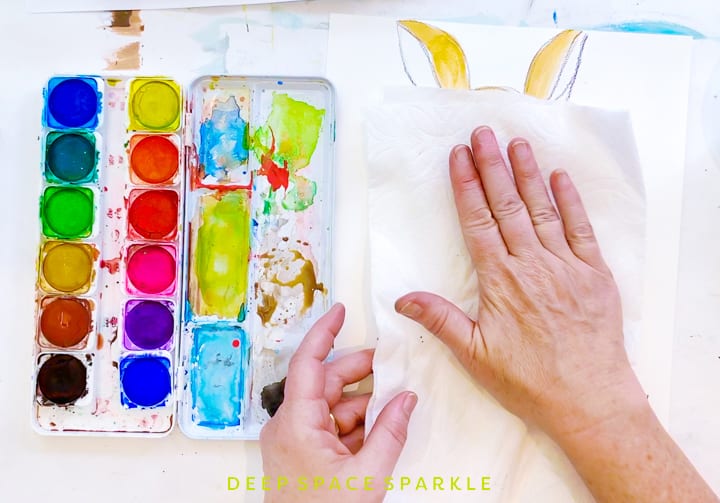 Step 4: Finish painting Peter, his jacket, pail or basket and leaves.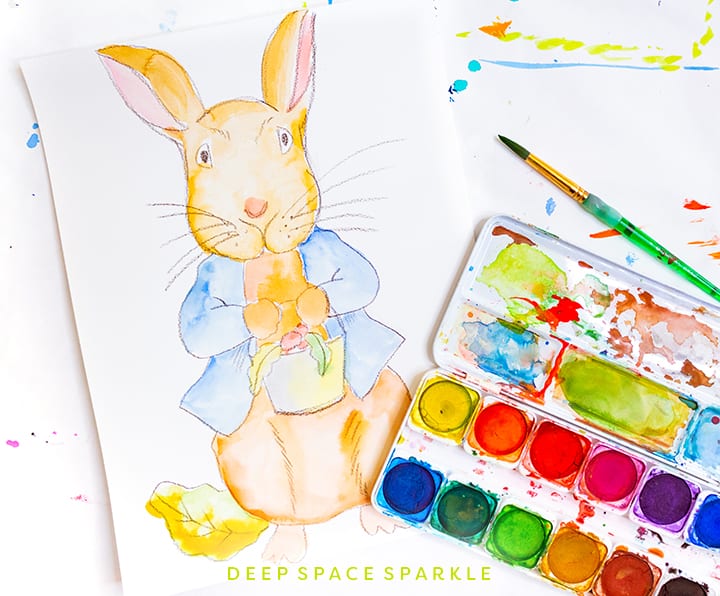 ---
DOWNLOAD
Click the button below to download this free handout. Type in your name and email and we'll send it straight to you!