If you don't subscribe to Arts and Activities magazine, you should. It's full of great lesson plans complete with great photos. I found this lesson in the March '07 issue. Art teacher Jennifer Bowden submitted this lesson which I found extremely accessible to my fifth graders. I had done a Picasso Faces art lesson before with my first graders (see the lesson here) but this one is better suited for the older crowd.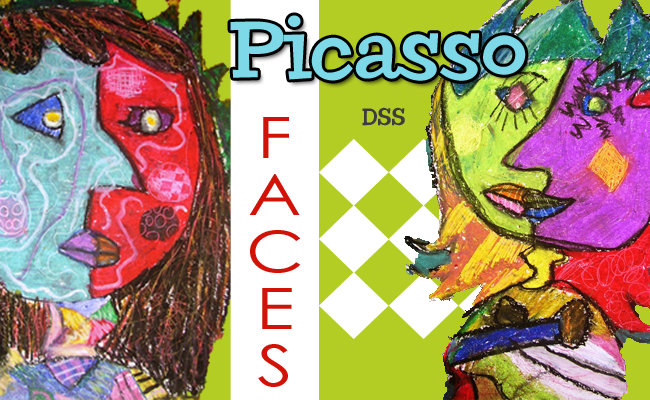 HOW TO DRAW A PICASSO FACE
With a black oil pastel, draw a profile of a face down the middle of the paper (forehead, nose, mouth, chin). Start just below the top so you can leave room for hair. Instruct the children to think about the placement of the first line (middle of paper). Since this is a lesson in cubism, it's best not to be perfect. Leave the neck for now then draw an eye looking to the side. To the left of the profile, draw a curved line from the top side of the head to the chin of the other face. On this face the kids draw an eye facing towards them. The mouth is where the kids join the two faces. This is also where they see how the two faces fit together. Draw hair, neck and shoulders on the other side.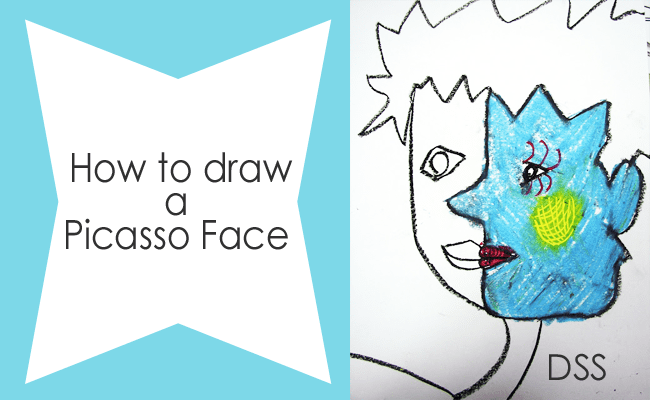 COLORING A PICASSO FACE
Now the fun part. Color one side of the face one color and then chose a different color for the other side. Show the children how to layer oil pastel; color with a light colored pastel first then cover with a dark pastel. Using the wooden end of a paint brush or wooden dowel, children can scratch off the top layer of oil pastel to reveal the under layer. Some children will create some very intricate patterns.
The oil pastel should be applied heavily. This is where you need to encourage kids to put in their best effort. A lightly colored rendering is not what we're after here. This works in their favor so if they want to scratch off the top layer later on, they can. For the final step, I ask the kids to trace over all the black oil pastel lines with a black oil pastel. This is a good time to add small details like eyelashes.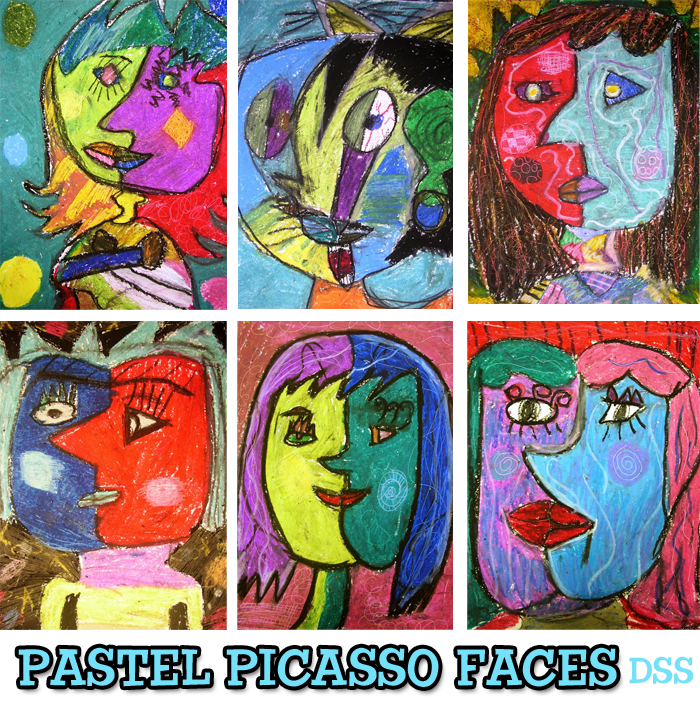 ---
If you liked the Picasso Faces lesson, you may be interested in this Picasso bundle: