PICASSO'S LE COQ
The inventory situation in my art room has reached a critical point. I have depleted my black oil pastels, white paper and white paint. This trio is my milk, eggs and bread of the art room. Not wanting to place an order when I have two more weeks of classes, I'm forced to go beyond what is comfortable and start using up the left-overs.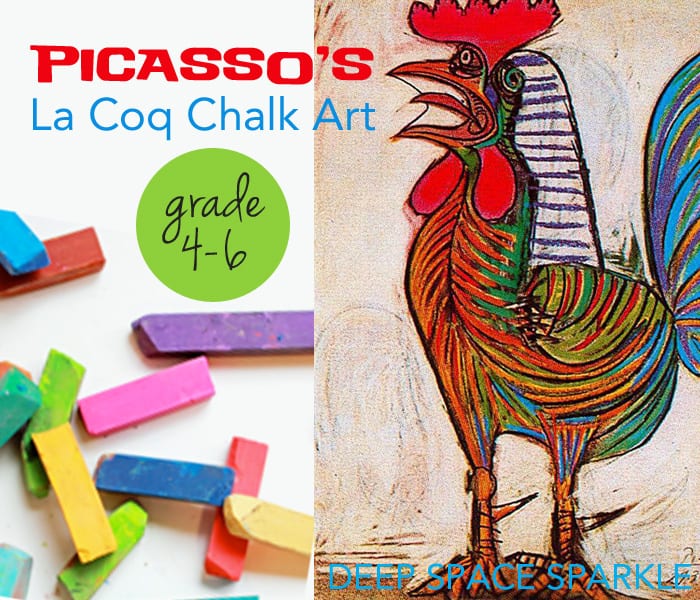 My pastel drawer, which in September was flush, organized and plentiful, is now barren, chipped, stubby and pathetic. Still, chalk pastels work just as well when they are broken and as when they are unbroken.
My fifth graders hadn't worked with chalk this year so I brought out my trays of broken bits and thought back to one of my more successful chalk lessons for older kids, Big Fat Hens. Turns out that I have a huge carton of black paper (the results of a paper ordering mistake) so I set black paper, oil pastels and chalk pastels on the table. Instead of re-creating the Big Fat Hens lesson, I recalled that Picasso created a colorful cubist rooster. Turns out that I had a poster of this piece, so I introduced Pablo Picasso's Le Coq to my fifth graders.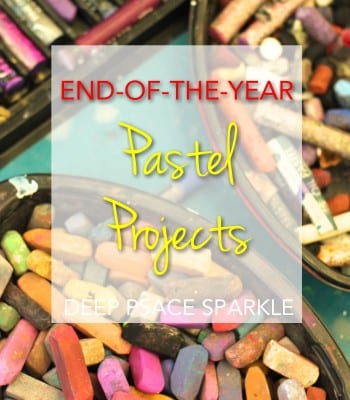 To start, I had some fun on the white board demonstrating how Picasso used cubism to draw portraits. I drew examples of how the profile and frontal views of a face merged to form a typical "Picasso" portrait and how he used the same technique with the rooster. We talked about the placement of the rooster's eyes and how Picasso broke up the body into angular sections.
Then the kids got busy.
First they used a colored oil pastel to draw the rooster. My fifth graders are very comfortable drawing with oil pastel at this point in their art journey. They know that if a mistake is made, they can turn it into something else or turn over the paper. Some of the kids practiced on one side of the paper and created their good drawings on the other side.
Read how to work with chalk pastels here.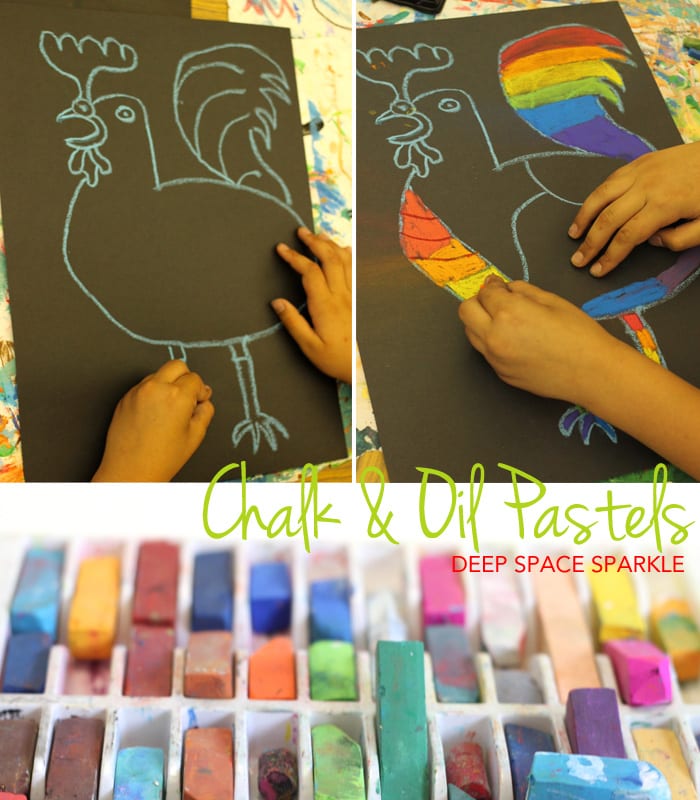 Using my collection of broken chalk pieces, I demonstrated how to color in a shape with one color, add another color for interest and then smudge the pastel with one finger. We call this painting with our fingers.
After all of the shapes have been colored in, the oil pastel is brought out and used to draw patterns on top of the chalk surface. You can use chalk pastels to add patterns but it tends to smudge. Oil pastel works best.
A quick outline of the rooster with a black (if they could find it) or a color of their choice creates an interesting pop to the final piece.
I had intended on using two art session to create this piece but 80% of the class finished in under 50-minutes. I really don't know how but they did.
Here are some of my fifth graders version of Picasso's Le Coq…