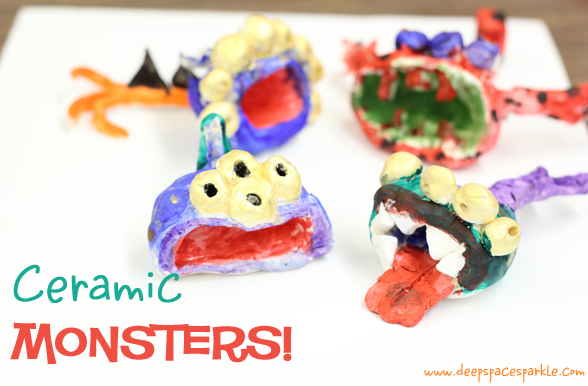 I'm a planner. I like to be prepared. So whatever happened during those last few weeks of school that left me staring at 200 pieces of unglazed bisque, I'll never know. I'm blaming Star Testing and the mutual decision to abandon the art schedule during testing and just tack 2 weeks on the end of the school year. Seemed perfectly fine, except I forgot that I had to do a ceramic project with my 1st-4th graders.
The clay part of the pinch pot went swimmingly well considering there was only 10 days of school left. My first graders must have sensed my panic for they molded and shaped and scratch-attached their little pinch-pot monsters together in record time. After they dried and bisque fired, my calendar registered that yes, there was indeed 5 days left until the end of school.
Certainly enough time to paint with underglaze, glaze and do a second firing, right? Yes, but the 6th grade mural was moving along a bit slowly too. The mural project is the big Kahuna…the Grand Finale for the sixth graders. I couldn't let them finish their elementary years with a half-done project, could I?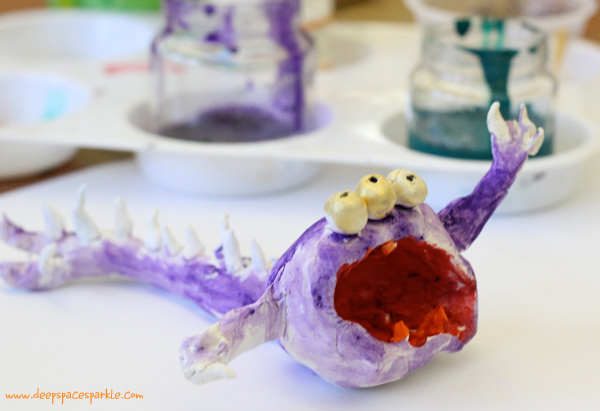 No, of course not. So after realizing that the pinch pot monsters and a few other ceramic projects would have to be sacrificed for the greater good of the school, I decided that acrylic paints were the only answer. I had a few bottles stored in a back shelf somewhere. And they'd work out fine. Who would know the difference?
Apparently, the kids would. After demonstrating the proper way to paint with acrylics, I told the kids that the best part about painting with acrylics was that they would be able to take the project home that day! And that never happens! I thought they'd be excited but a few of them looked at each other and said, "I thought you had to fire them again?".
"Um, yup."
Oh well. We pushed on and you know, the project turn out great. I got so excited at the thought of not having to glaze and do a second firing, I threw caution to the wind and pulled out my metallic tempera paints. The gold applied beautifully to the bisque! Who would have thought!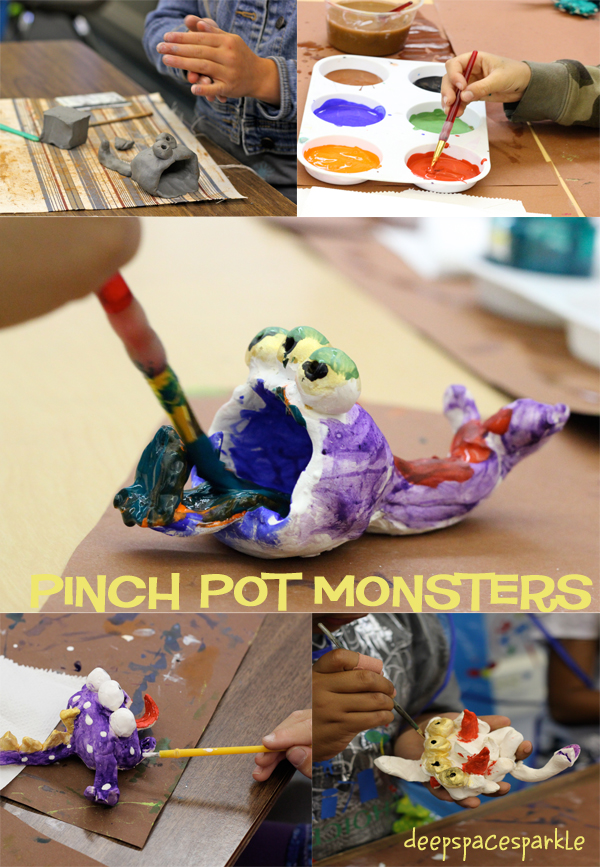 I still prefer underglaze and glaze and I will continue to try and organize my ceramic units to accommodate the time it takes to do the required second firing, but I'm breathing easier knowing I have a solid backup at the ready.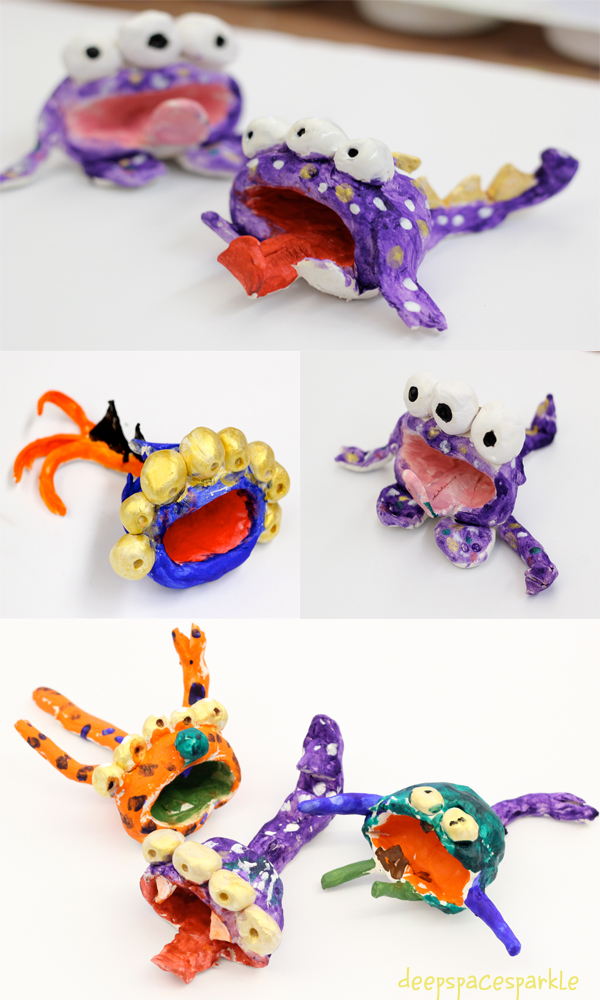 So tell me, do you use acrylics paints on bisque?
---
Love this lesson on monsters? Click the yellow button below to download a free lesson PDF on how to draw monsters!