What you'll need:
12″ x 18″ white drawing/sulphite paper (planets)
Round plastic containers
pencils and scissors
Colored chalk pastel
12″ x 18″ Black drawing/sulphite paper
Glitter tempera paints (white included)
What to do:
For the planets: fold a 12″ x 18″ white paper in half. Using various sized round containers, trace 5-6 circles onto the sheet of paper (only half the sheet). Cut out circles and use remaining paper as a mat to protect the table. Color and blend colored chalk onto circles, blending right off the edges. Using white chalk, color in one edge of the circle to create a highlight. Blend with fingers. Then, with black chalk, color the opposite side (working with the round edges) creating a shadow.
For the background: Splatter paint a 12″ x 18″ sheet of black paper (dip medium size paintbrush into watered-down liquid tempera paint). I like to offer glitter paint as well as white paint as options. Allow to dry then glue planets to galaxy.
Sixth grade planets…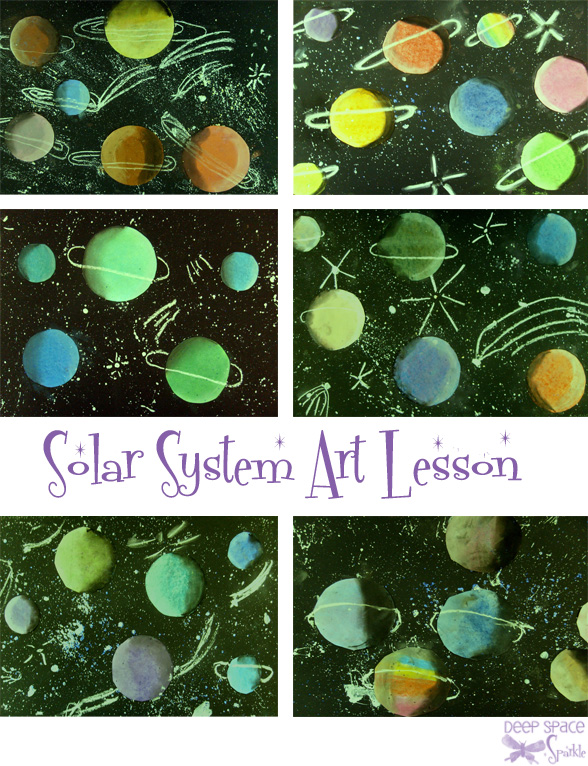 ---
Want more space themed lessons? Click the yellow download button below and you'll receive our Space X Falcon Heavy Star Man PDF lesson!