This Play-Doh colorwheel is a great way to teach the color-wheel for young children. I'm not sure where this lesson originated but my typewritten copy is by Lois Ann Lynn from Rosamond, UT. Thank you Lynn!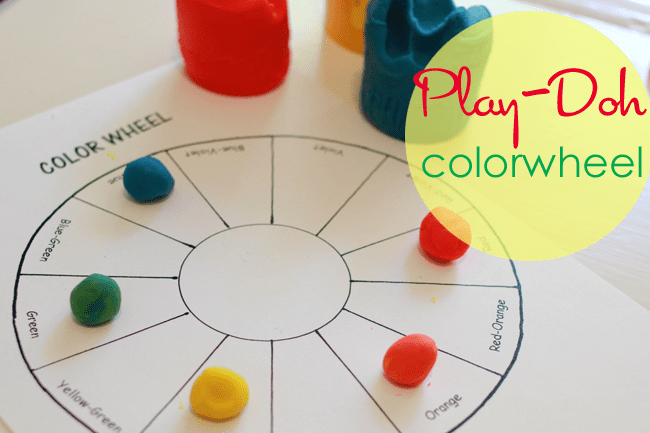 Print out the Color Wheel Chart PDF and photocopy onto card stock. Each container of Play-Doh yields about 30 pieces (this is dependent on how big you make the balls. I would try for the size of a red grape).
Each child receives a color wheel sheet plus 3 balls of Play-Doh. Place the yellow ball on the "yellow" on the colorwheel. Do the same for the red and blue. If you are working with very young children who don't know how to read, you can place the balls on the sheets for them.
Pinch off a piece of the red ball and a piece from the yellow ball and squeeze, squish and roll together. You'll know whether you are on the right track by the squeals of delight from the kids.
Once the color is created, place that color ball on the space between the two colors that made it.
Repeat with the other colors.
Press the finished pieces onto the card stock to dry.