One of my favorite art lessons for kids involves a simple kitchen sponge and tempera paints to create a beautiful poinsettia. If you haven't tried this lesson before, gather up some kitchen sponges and cut into petal shapes. I promise the prep you do now will last for years. The last time I did this project was in 2010 and I still have the sponges.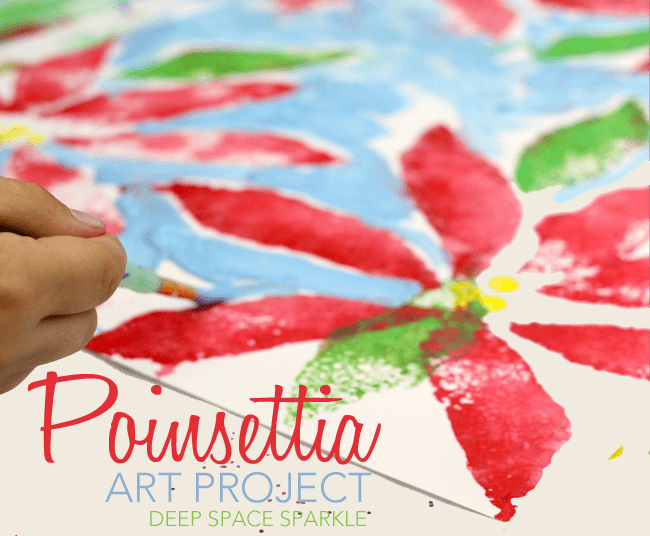 This lesson takes one, forty-minute class time. In my class of 21 first grade students, all but 2 finished the project and it's worth saying that they were very, very close. It's not meant to be a race, but I know how valuable a one-session lesson can be. This particular one is perfect for the week before Christmas holidays as it is so engaging.
Here's what to do: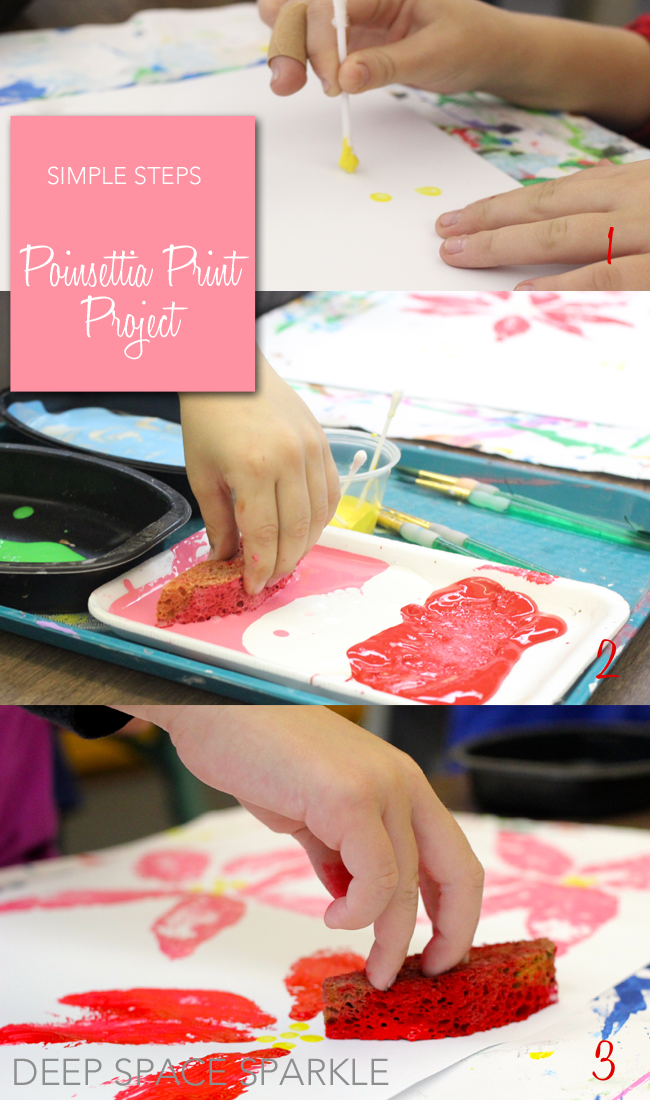 Place some yellow paint in small containers with a few Q-tips. Make the center of the poinsettia plants first using 5 or 6 dots gathered in groups around the paper. I asked my kids to do at least 4 groups of dots. Little math tie-in for those who need it!
Then, using a petal shaped sponge, I dipped into the paint. I squeeze some liquid tempera paint onto a few trays and allowed the colors to just sit there. For instance, on one tray, I squeezed red, white and some pink. The kids can use one or all colors. Feel free to change the colors up or to place different colors at each table group for variety.
Dip sponge into more paint and stamped around the next cluster. Older children will do this step with far more concentration and thus the flower shapes will be more precise. My little first graders did an amazing job even though their small motor skills aren't as polished. But this proves that children of all ages will love this project.
The final step involves using another color to paint the background. The trick here is to outline the flowers with the paint, then paint the spaces between the flowers in with the background color.
It's a good idea to stick with one background color as the flowers need to be the star of the show.
Aren't these first grade paintings beautiful? They did so well. Proud of my little artists…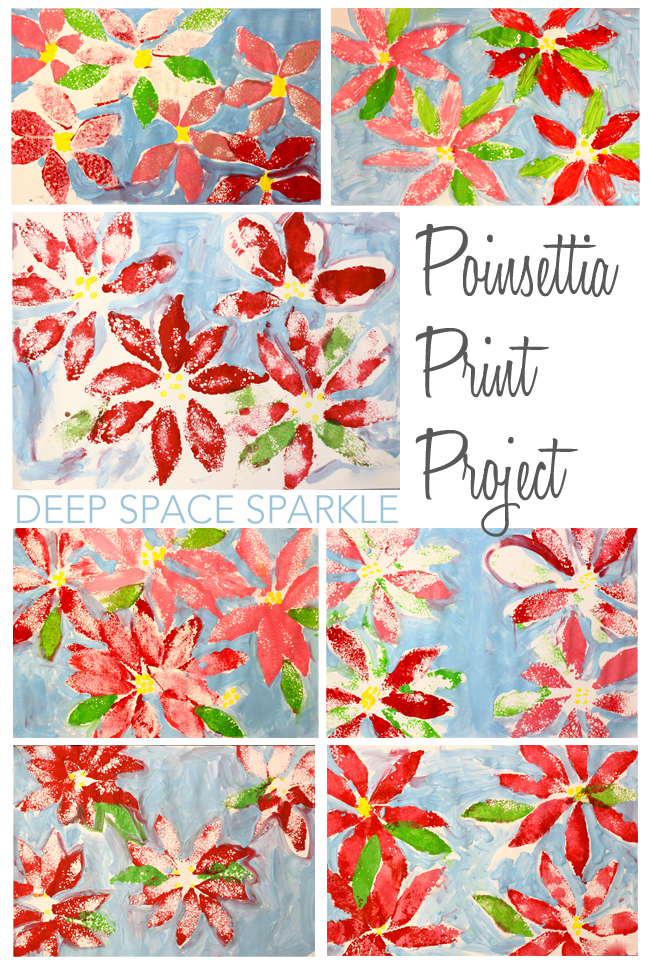 Enjoy experimenting with complimentary colors too!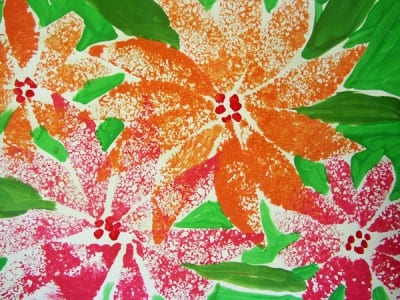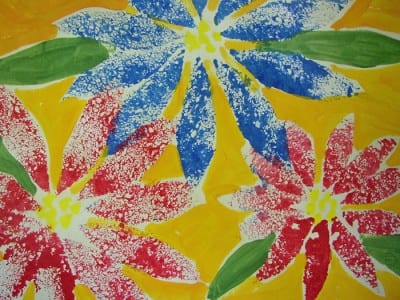 ---
Want more lesson ideas for the holidays? Download this free lesson guide by clicking the yellow button below and I'll send you my 5 Non-Religious Projects for the Holidays! Click HERE for more lesson posts on winter and holiday lessons.