This is part two of my quest for determining the best medium for primary portraits. Last week my first grade students created beautiful oil pastel portraits. I love oil pastels as they are super easy for prep and clean-up but on the downside, they require a great deal of patience. Little ones don't often have the stamina to color over all the white paper. Today I switched gears and brought out the messy stuff: chalk pastel!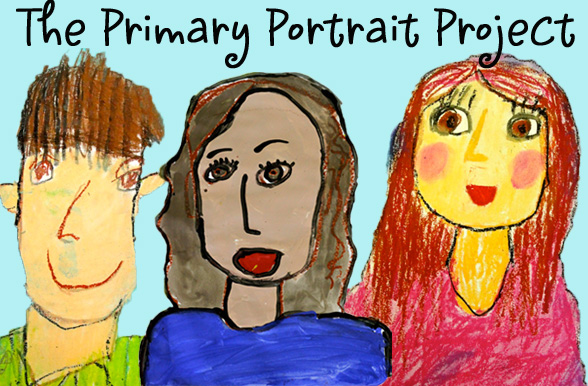 I know what you're thinking. Never used chalk on portraits before? Well, it's true. In eight years of teaching art, I have never used chalk pastel for portraits. No more! I loved using chalk for portraits and more importantly, so did the kids! One lady commented in the last post that she uses charcoal for portraits. After using chalk, I can see how charcoal would be equally as fabulous.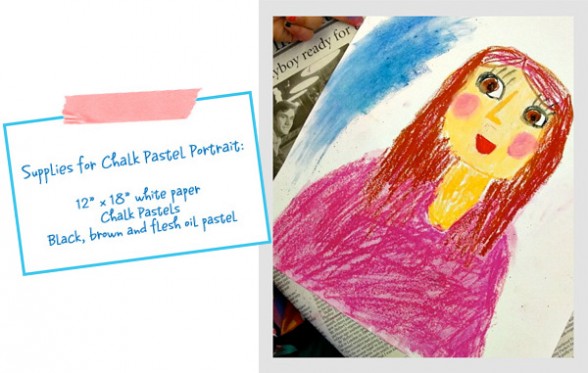 My guidelines:
Two 40-minute class sessions
3 first grade class
3 different media experiments: chalk pastel, oil pastel, tempera paint
My Goals
To determine the most successful portrait project for little ones.
My definition of successful
Accessible to all abilities, including special needs
Engaged children
Proud and empowered children
No crumpled-up paper and unhappy faces
A portrait that captures the child's essence
On day one, children drew their faces using the letter "U" technique. We used skin colored oil pastel. My thought was that I wanted these facial lines to be permanent and not disappear with accidental rubbing. In many ways, using a light colored chalk might have been better as children would be able to erase unwanted lines by smearing them away. But that was not my thinking when I began.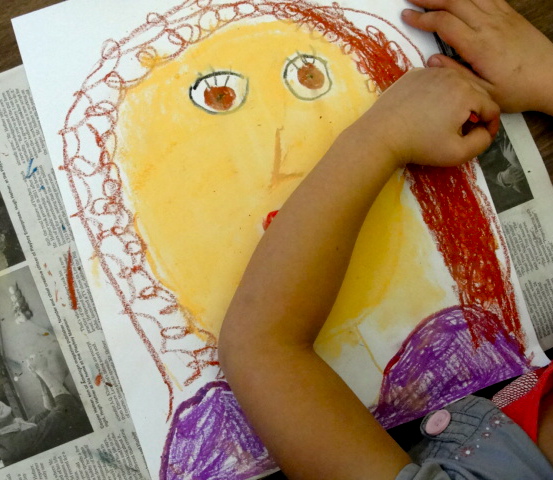 After all the facial feature lines were drawn, the children added hair and clothes. We kept the background plain. Before I was able to set out the chalk, some kids colored in their hair with the flesh colored oil pastels. I didn't bother to correct them.
Then the fun started. Using flesh colored chalk, the children colored, then using their one finger, smoothed the chalk around to the edges of the oil pastel. This medium is perfect for blending and quite honestly, I didn't expect the children to be so interested in this. Was I wrong! They loved creating rosey cheeks and highlights in their hair.
To bring the whole piece together, the children used oil pastel and traced over all of the original oil pastel lines.
Aren't they wonderful? And the best part? Almost everyone finished in the allotted time.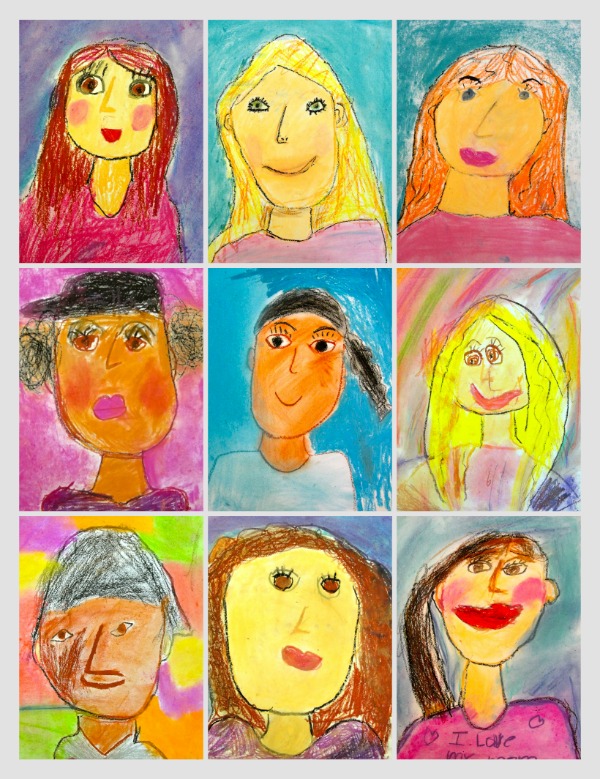 This was one of my very favorite portraits projects and one in which I plan to do with my older grades.
What do you think?

---
Want a free handout? Download by clicking the yellow button below and we'll send you a free lesson guide on K-6 portrait making!