If you landed here, chances are you're either an art teacher or someone who loves kid's art. Likely both!
I'm firmly in the both category. Having spent the past 20 years devoted to the process of art-making through the capacity of a mom, classroom volunteer, art teacher, author and now business owner.
It's been a blissful journey, filled with far more highs than one person deserves. Perhaps the success I've achieved as an art teacher and as a business owner could be considered lucky, but I believe that it all stems from a truly joyful experience of drawing and creating as a young girl.
Drawing meant everything to me: the solitude, the limitations of art materials, the space, and time. But perhaps the biggest gift I received was the permission to create. To draw. To get lost in colors and the mess.
My parents gave me this.
And I hope that more parents recognize that just giving permission to create, without supervision, judgement, and expectations can be one of the greatest gifts bestowed to a child.
My creative adventures lead to a career as a fashion designer, art teacher, blogger, author, membership site owner and now Primerry!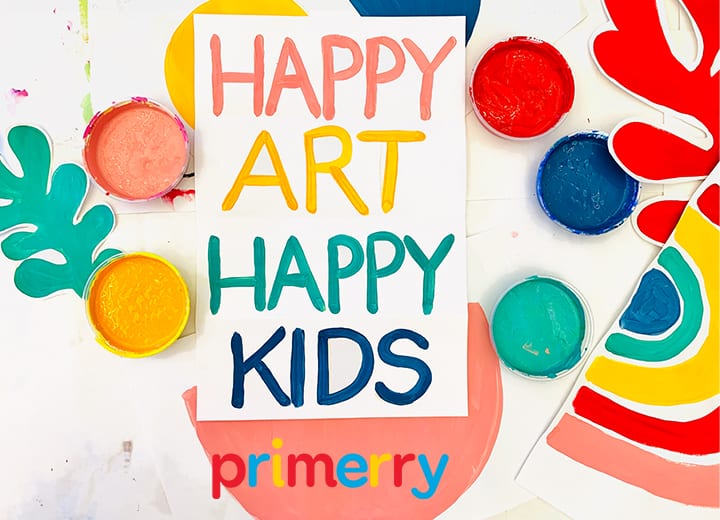 And can I just say that I am absolutely THRILLED that Primerry is finally here.
Can I share it with you?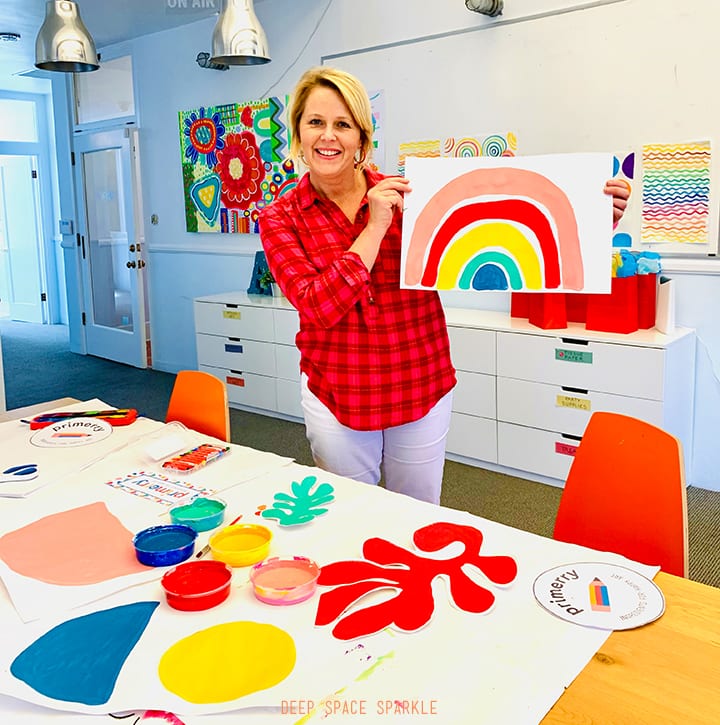 Here's a little about how it evolved…
When Covid-19 happened and life got wacky, Team Sparkle dropped everything to support our membership of teachers (actually any teacher who needed help) by offering a huge packet of free art lessons and videos to help them teach remotely.
We learned that teachers had very little tech experience. But I did, so popping on live a few times to help teach a lesson seemed like a good way to help the teachers out.
But a few lessons quickly evolved to daily lessons…over 20 of them. Each requiring a host of tasks and a team of talented folks who were now remote as well, to get the videos out there.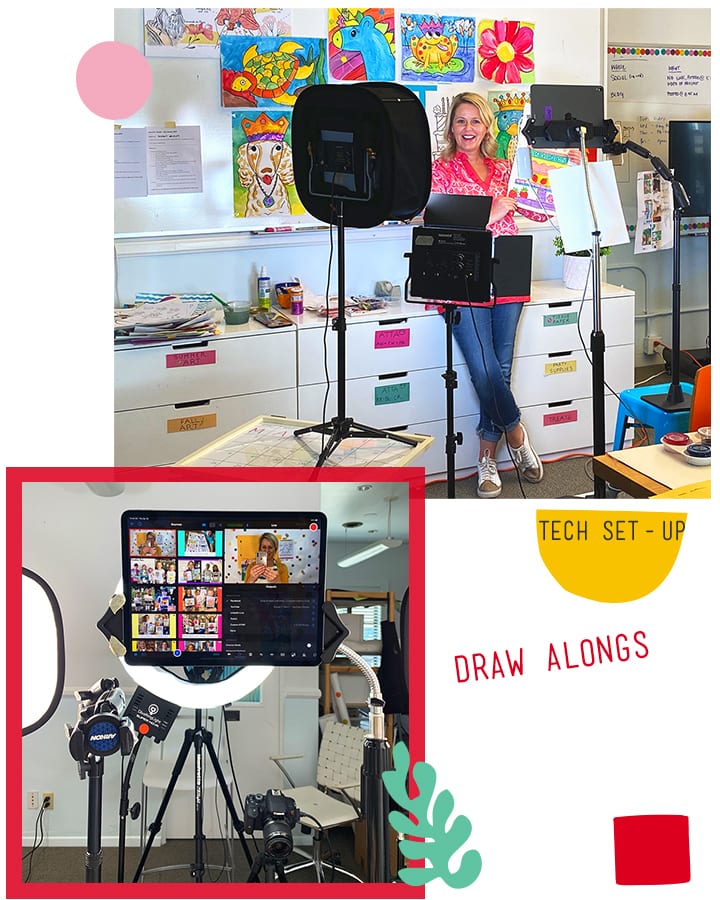 I realized then, during my daily solo trips to our isolated downtown Santa Barbara headquarters, that I'd do anything to teach again. I adore kids. I love what they create. I love seeing their smiles in the pictures they share but most of all, I love knowing that for 45 minutes they were creating.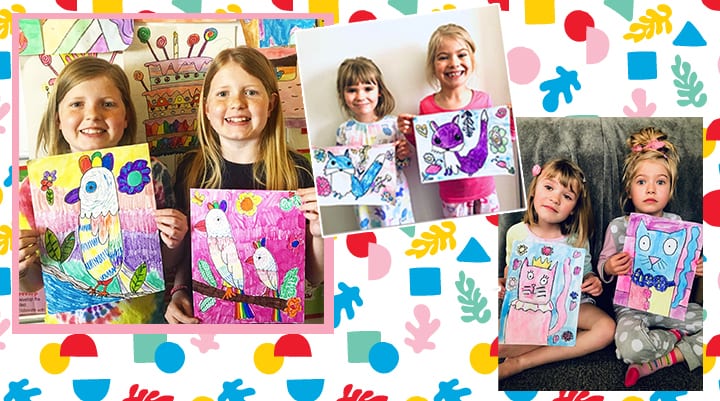 Primerry which has been percolating for three years, started to bubble to the surface.
I wondered if this was the right time to consider launching a new membership. The team was already at capacity but I knew if I breathed a word of this vision, the team would jump at the opportunity and be nothing but supportive. That's just how we roll around here.
I continued to teach my free online classes and took note of what the kids loved, how they were creating art with their siblings and how even the youngest of kids joined the fun. It really felt like a wonderful family experience.
Within a couple of weeks, I called Emma, the maker of all things magical here at Deep Space Sparkle and shared her my goals of making completely self-contained art videos. Episodes that wouldn't require any digital downloads to understand the project or drawing guides to print out.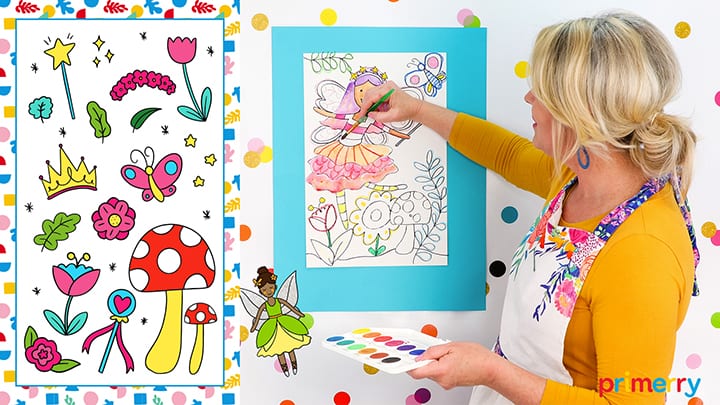 I wanted kids to be able to create without worrying about downloading a drawing guide. So if you are at Grandma's house without a printer, your child can follow along on screen.
The videos are pure JOY.
New Primerry art episodes are released every Sunday (starting May 31st) and are added to the growing library of projects that you can do anytime. The website is designed for optimal ease; just peruse the episodes, gather supplies and click the play button. Nothing to download, no link to receive…it's all right there in the browser.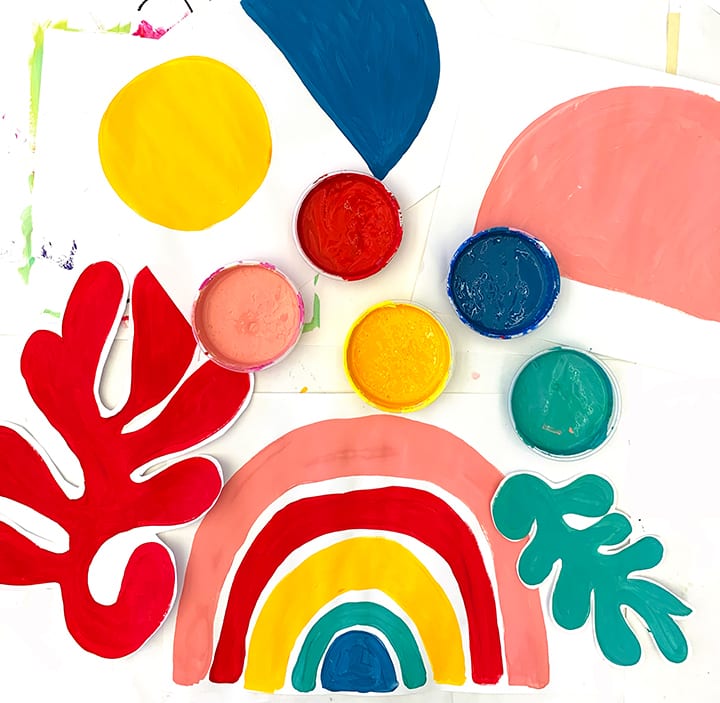 Who is Primerry for?
This can be confusing for teachers who I have served for a decade but Primerry is designed for families to use at home for their kids.
The projects are not designed as an educationally focused curriculum. Thats what we do in The Sparklers' Club.
Primerry is fun. Simple. Engaging…and hand's off!
Interested in seeing what it's all about. Check out Primerry!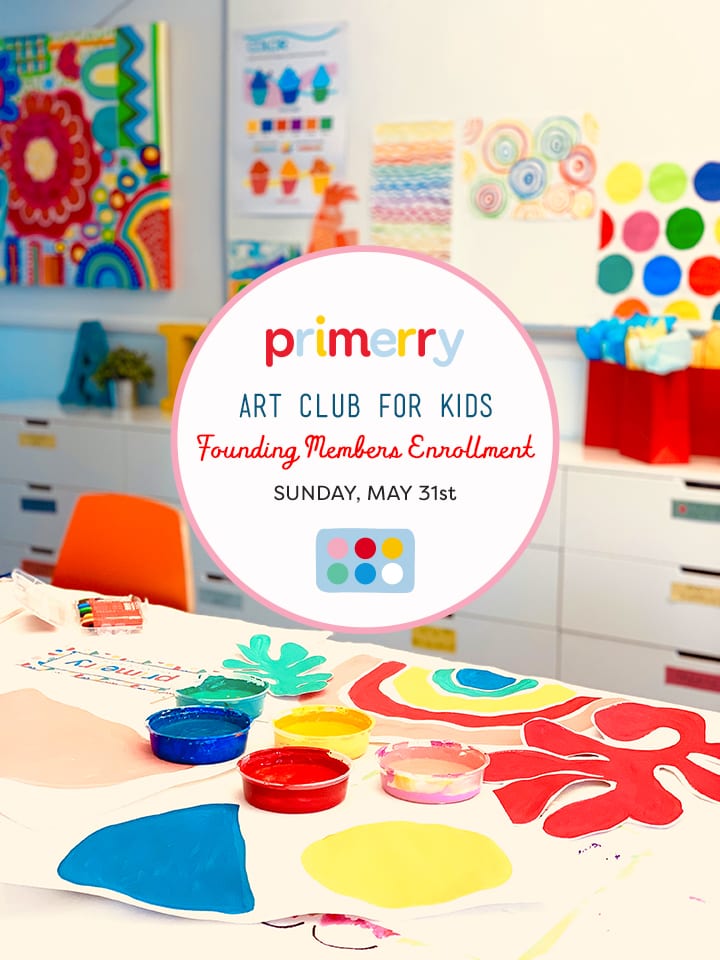 So my friends, I say thanks to everyone who joined in on the Draw-alongs, to all the parents who said yes to art during this crazy time and for giving permission to your child to create.
I hope you'll become part of our Primerry family.