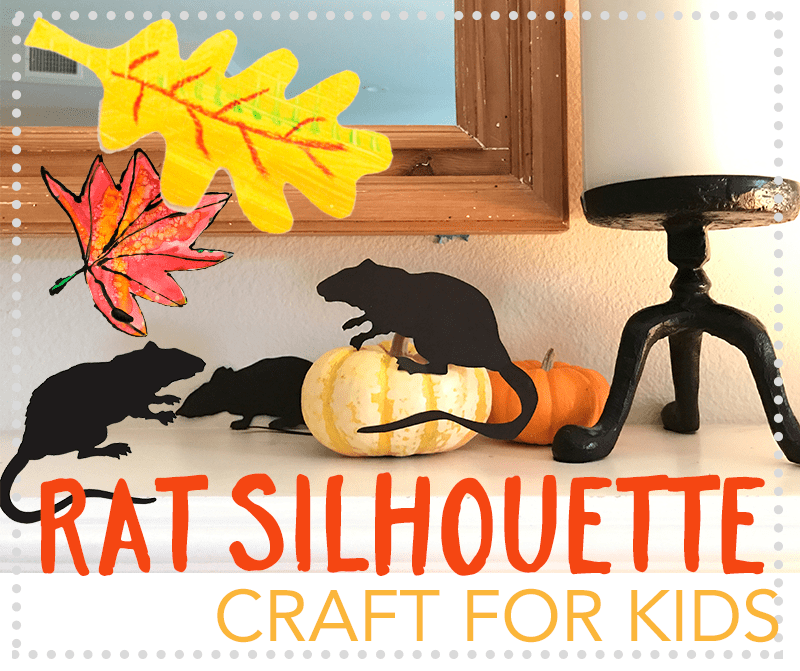 I know. This doesn't look like Patty. Truth is, it's my favorite Halloween decoration. I discovered the craft in a Martha Stewart Magazine when my kids were young. I cut out Martha's templates, arranged the colony of rats around doorways, staircases and floorboards and forgot about them.
But lordy. When you open your front door and forget you were in a crafting mood the day before…yikes. These rats are deceptively life like!
RAT CRAFT FOR KIDS
It's an easy project to do with kids but you need to tailor it just a bit. Here's what I would suggest for older kids (8+):
– Photocopy the templates from the PDF resource below.
– Photocopy the black template directly onto white cardstock
– Carefully cut rats from cardstock.
– Arrange around room
For younger kids (5-8 years), you'll need to make the rats a bit bigger. Here's what to do:
– Cut the grey scale template into 3 pieces with one rat per section. Photocopy the individual grey scale rats onto white paper. Make sure to enlarge at least 25%. The larger shape makes it easier for small hands to cut out.
– Place rat sheet onto black construction paper and tape the edges. This will result in a solid black rat.
– Kids can cut around the rat shape. Don't worry about the whiskers or hairs. Too detailed for this age-group.
– Enjoy!
---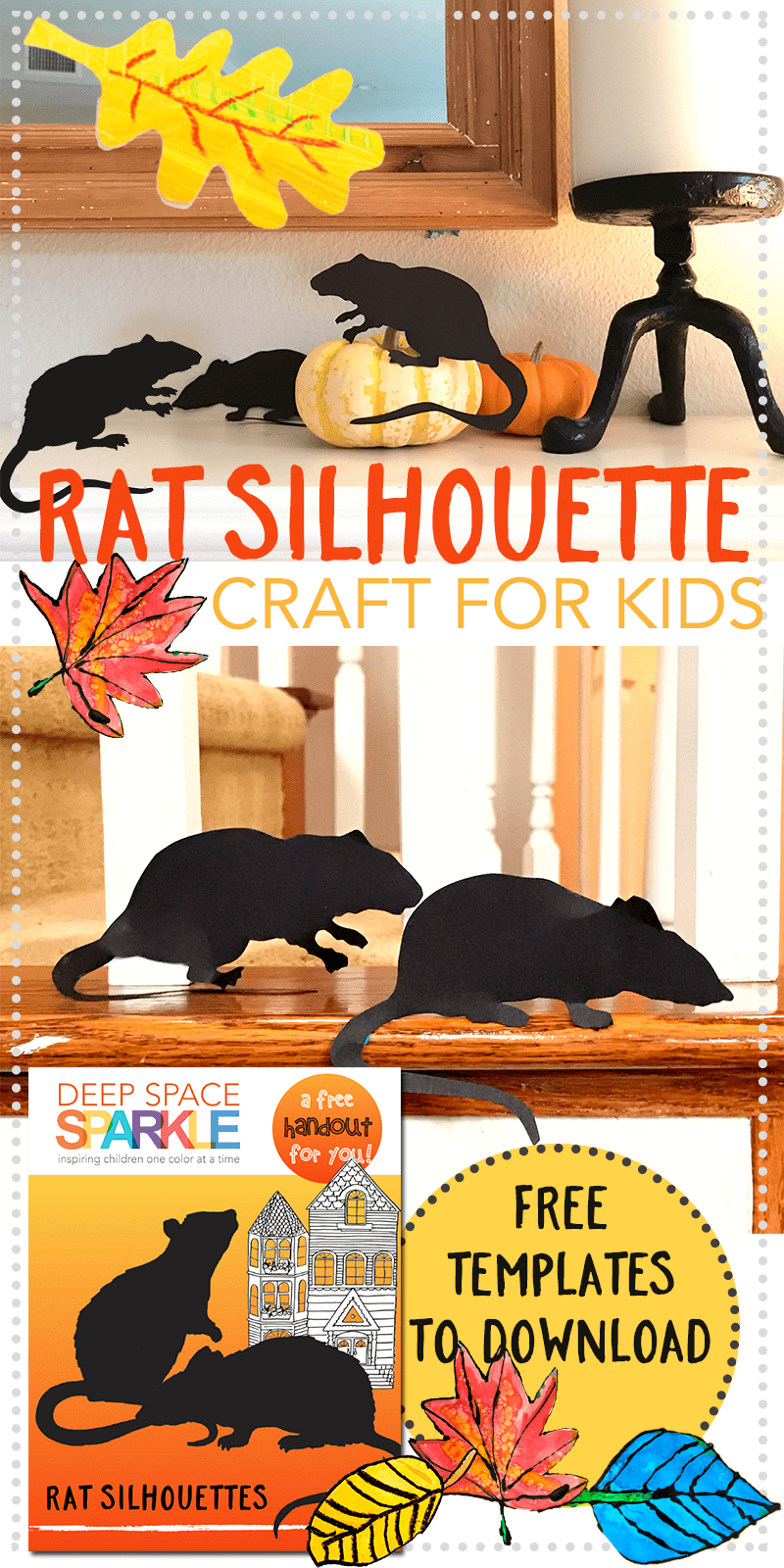 GET THE TEMPLATE HERE:
Click the BLUE box, enter your first name and email, check your email (including junk mail) and download PDF.