This lively little lion, inspired by the illustrations of Clare Youngs, is sure to have your students roaring with excitement! With only a few basic shapes involved, students can easily create a lion with stunning results.
Students will focus on line and pattern to create bold, energetic designs with a waterproof marker on all pieces of their lion before overlapping the pieces to create one cohesive piece.
This lesson is a great opportunity to teach students how to attach pieces of cardboard together using clothespins to ensure that everything dries in the correct position and attaches securely.
Watch a quick video tutorial here…
Click the yellow button below to DOWNLOAD the free drawing handout for the Recycled Cardboard Lion, as well as the March Freebie Pack. Just add your name and email and we'll send it straight to you!
WHAT YOU'LL NEED:
– Cardboard
– Scissors
– Acrylic paint
– 12″ x 18″ scrap white paper
– Large paintbrush
– Liquid Glue
– Clothespins
– Waterproof marker
Alternative: If working with colored paper, try using these Liquid Chalk Markers from Crafty Croc, Posca Paint Pens or Brilliant Bee Liquid Chalk Markers.
PREPARING THE CARDBOARD: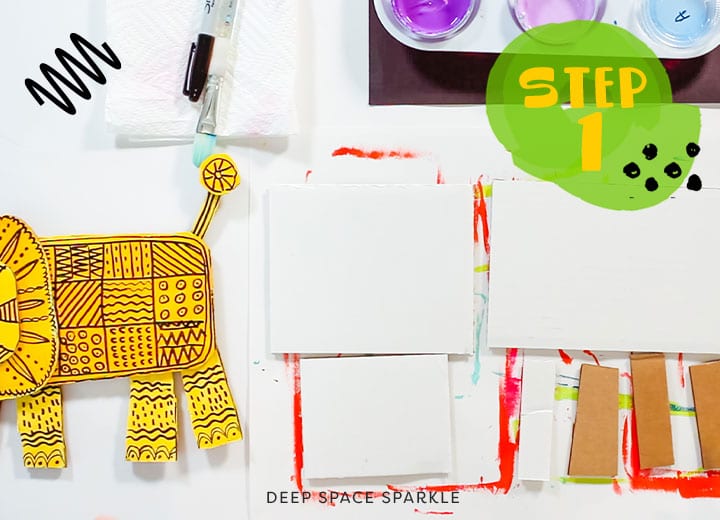 Pre-cut the simple shapes for the animal using scissors or a paper cutter.
Optional: paint cardboard with gesso to create a white layer if your cardboard has a lot of writing or labels.
Organize all of the various shaped pieces (refer to the Shape Guide in the March Freebie Pack, page 4) into separate containers for the students.
PAINTING THE CARDBOARD: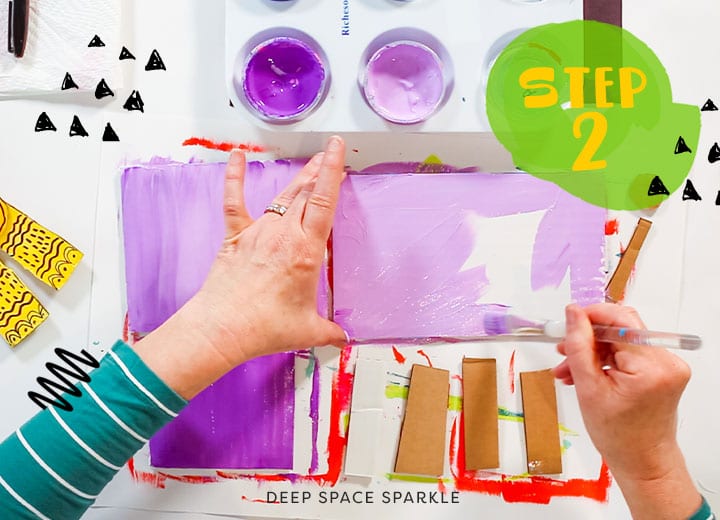 Spread out your pieces onto a scrap 12″ x 18″ piece of white paper.
Using a large paint brush, paint one side of the pre-cut shapes with acrylic paint.
Start painting a light color first, then add a bit of the dark color around the edges to create shadows and dimension.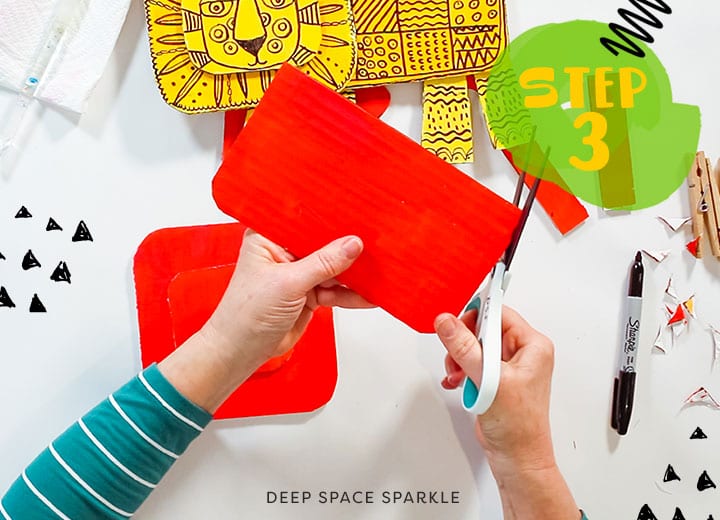 After the paint dries, round the corners with large scissors.
ADDING PATTERNS & ASSEMBLING THE PIECES: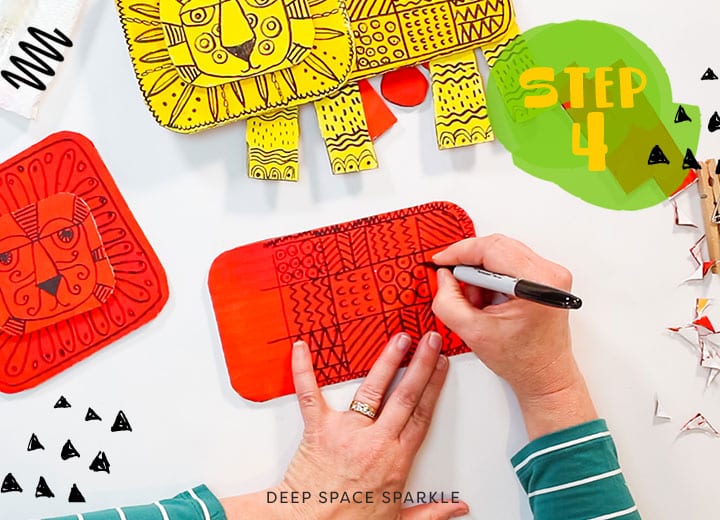 Use a black permanent waterproof marker to add the details.
To create visual interest, add lines to create patterns for the head. Then, add more patterns to the rest of the pieces that don't overlap each other.
When finished, glue the pieces of the animal together with liquid glue by staring with the OVERLAPPING pieces first.
For the legs and tails, put a dot of glue on them, then slide them behind the body shape.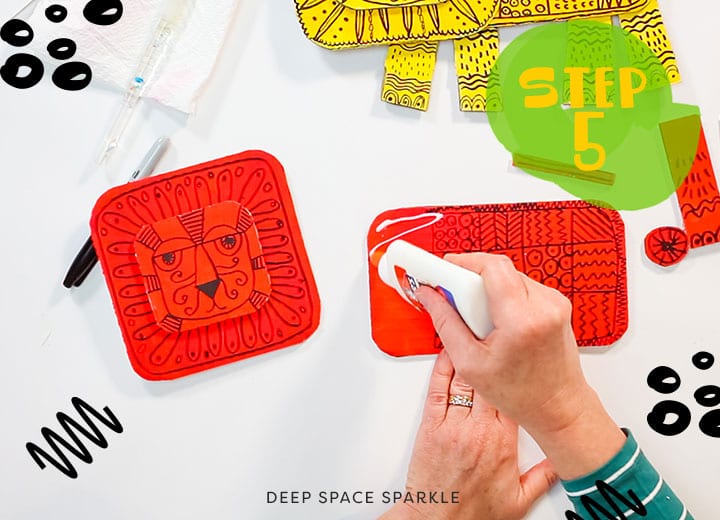 After gluing, the pieces will be slightly wobbly. Use clothespins to clip the pieces securely together to make sure the pieces stay when drying.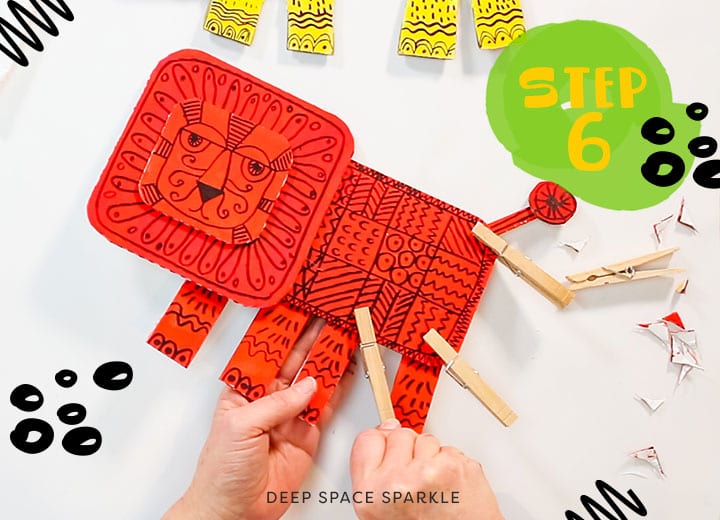 Flip the animal over and slide back onto the 12″ x 18″ paper. Slide on the drying rack to dry.
---
Have you done this lesson? I'd love to hear how the instructions worked for you or if you've tried a new technique using other recycled materials
I created a detailed instructional video within the Sparklers Membership Club where you can also get more detailed lesson plans including National Core Art Standards, Assessment Checklists, full length instruction videos and plenty other art lessons plans to choose from.
For more information on joining, sign up to our waitlist HERE.
Click the button below to DOWNLOAD the March Freebie Pack for more fun art lesson you can use this month!