Line drawings are a wonderful way to express creativity. No matter what the subject, you are always assured of a variety of outcomes. With this robot line drawing, your entire class is sure to have a great time.
I chose the robot for the boys in my third grade classes. Perhaps a bit gender biased of me, but the girls were equally as excited.
SUPPLIES:
Black crayola marker
Paper
DRAWING THE ROBOT:
I demonstrated various ways to draw robots using pictures, books and drawings as guides. I stressed the importance of working through "mistakes" and having fun with an unexpected line.
Cross-hatching can be a difficult technique to master but some of my third grade students found it easy. It takes a steady hand and a bit of patience but those who tried were rewarded with great contrast in their robot.
Third Grade Robots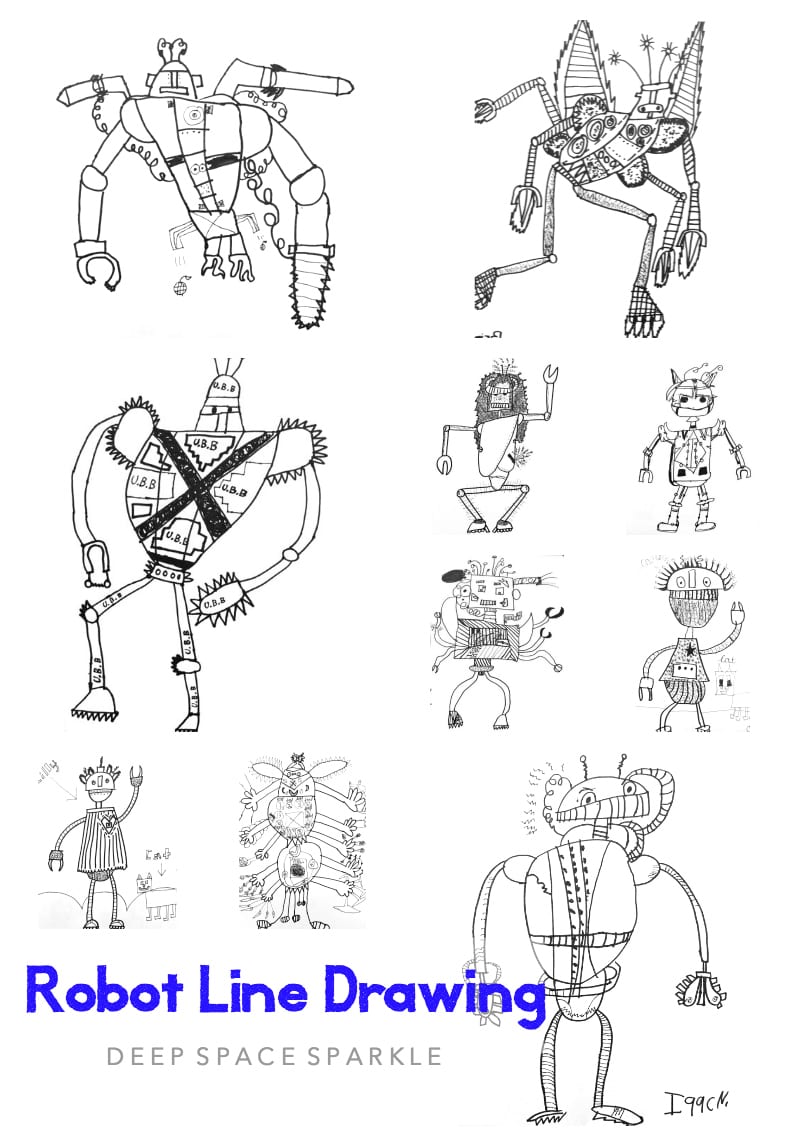 ---
Download our free Robot Idea Sheet for more fun robot inspiration!