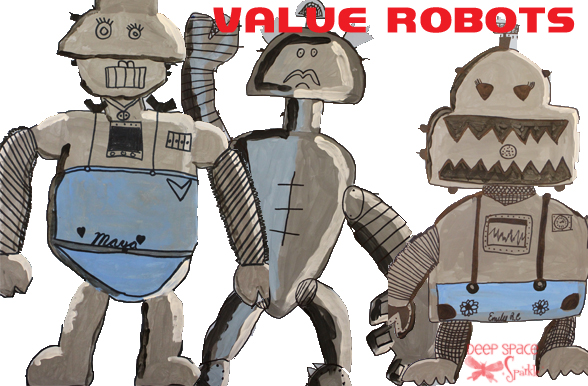 Robots are great fun to draw and until I saw this amazing robot lesson on John Post's website, I never thought about painting robots. I love John's hi-lighting and shading techniques that he incorporated into his lesson. For me, this was a perfect opportunity to teach my fourth grade students not only about shading but color value.
You'll need a 12″ x 18″ sheet of light blue, green or purple paper, some black tempera paint and a small brush or a black waterproof pen, a tray of tempera paints (blue, black and white).
I resurrected an old handout that I have been using for a while now and encouraged the children to think about what elements a robot may have. We brainstormed lots of fun ideas and as the children called out things like rivets, wires, solar panels, I drew these things on the board.
Then the kids got busy drawing their own robots with a small brush and black tempera paint (you could use a marker too).
Once the drawing was completed (I emphasized large shapes), I set out a palette of tempera paints. For this lesson, I used blue, white and black tempera. I asked the students to create a grey for the main robot color, but they could mix in blue if they wanted.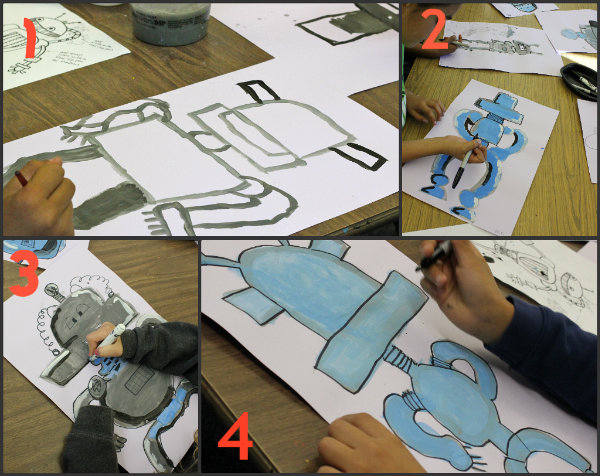 3. To add hi-lights and shading, the children painted white along one side of the robot and black along the other.
4. Once the paint was dry, they outlined the robot with the Sharpie and added lots of small details. Some kids used colored pencils to color in details.
Aren't they fabulous! Thanks John for the great lesson!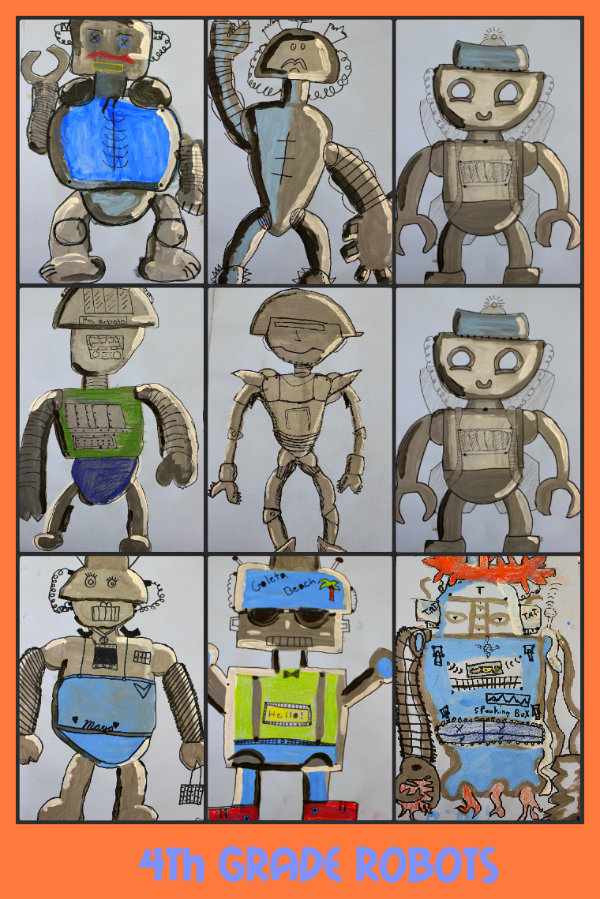 Related Links: