I have an artist friend, Karyn Walsh, who specializes in monotypes. Our kids used to sail together in Santa Barbara and as we watched their races from shore, Karyn would tell me about her art and the process of creating a monotype. Ultimately, it was the element of surprise and the texture that appealed to her. After doing this art lesson with my students, I finally understood what she meant.
Karyn describes what a monotype is.
For this project (which I've seen other art teachers do), I selected the standard sailboat partly because that's what Karyn often did and because sailboats are an easily recognized shape, no matter how you draw it!
This is what we did: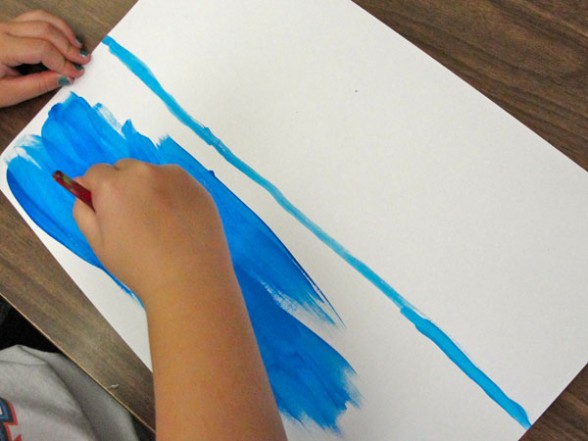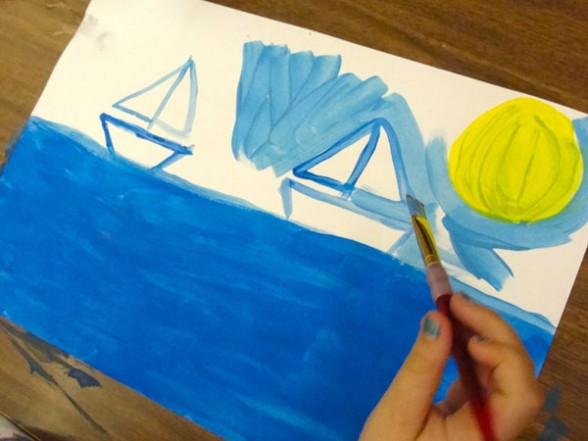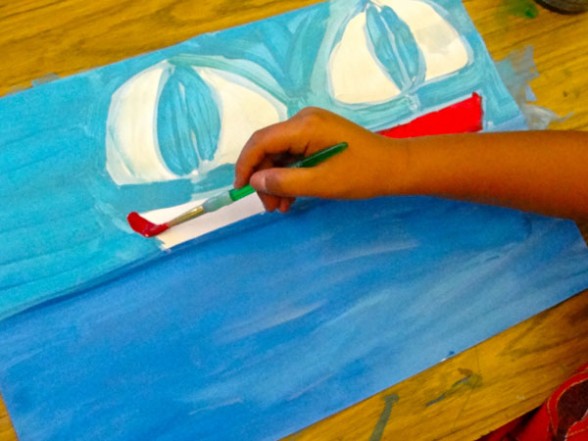 This was a great lesson in many ways. First of all, it was quick. Most kids finished within the 45-minute time frame. You can see that I offered the opportunity to outline the sailboats with black paint. Some kids did, some didn't. Personal choice. The important part of the project is making sure the kids follow the painting order: ocean, sky and then sailboat. Sometime the reflection "worked" and other times it didn't. Either way, it was so fun watching the anticipation on the kid's faces as they unpeeled the folded paper.
I experimented painting the sky and ocean with watercolor paints. The w/c paints dried quickly and the results were great, but to be honest, I wanted to keep the supply list simple. I was feeling seriously lazy that day.
Third Grade Monotype Sailboats: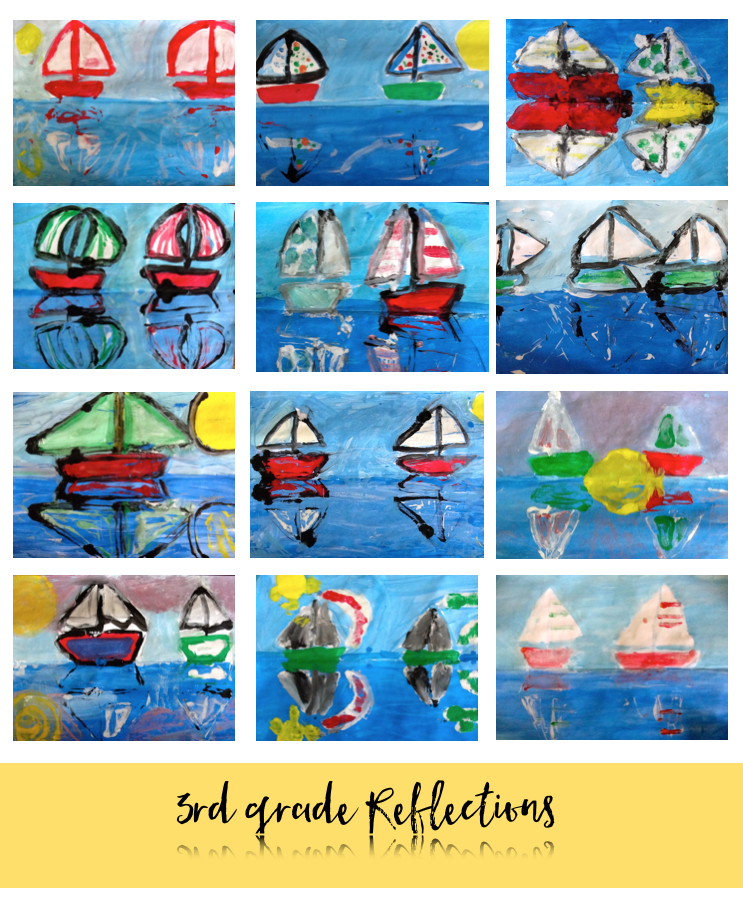 ---
Enjoy this sailboat art lesson? For another free art resource you can download this lesson on how to draw a ferry boat and we'll send it to you for free!