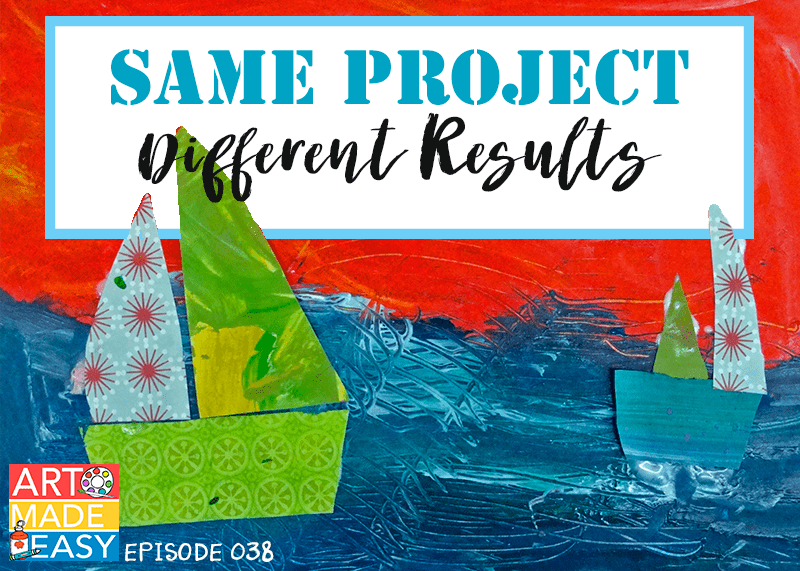 Does this sound familiar?
You teach a lesson and it goes terrific: the students understand the concepts and are totally engaged, but then you go to teach the same lesson at a different school, and it fails. The students don't grasp the concepts and want to do their own thing. What do you do?
This was the discussion last week inside the Members Club Facebook group. First time art teacher, Traci Ann wondered why this happens and how it can be avoided.
If you've taught art for any length of time, you know this happens and that it happens to both seasoned and brand new teachers.
This week's episode addresses what to do when a proven project doesn't work out so well and how you can pivot to ensure that your students get the most out of their time with you.
---
IN THIS EPISODE YOU'LL LEARN: 
Why it is important to assess your classes' strengths and abilities
How to alter the lesson plan based on the outcome of the assessment
How negative thoughts about the class room teacher's management plan can affect your teaching abilities and/or outcome of your projects
My advice when a lesson plan gets out of control (and how to regroup and start over)
How to acknowledge problems or critique children's work
How to think on your feet when a project is not going well for a numerous amount of students
Why it is important to be on the lookout for how students can help you refine the process of how you are teaching certain projects
Whether or not templates should be used
How to be mindful or the length of each project and the attention span of the children
---
Subscribe to Art Made Easy and receive new episodes directly on your phone via your podcast Ap. 
Note: If you have an iPhone, subscribe in iTunes. If you have an Android phone, subscribe in Stitcher.
---
YOUR TURN…
What's your strategy for dealing with projects that don't go as planned?
Share your tips, strategies an experience so we can reassure all of the new art teachers out there that this will happen and it is fixable!