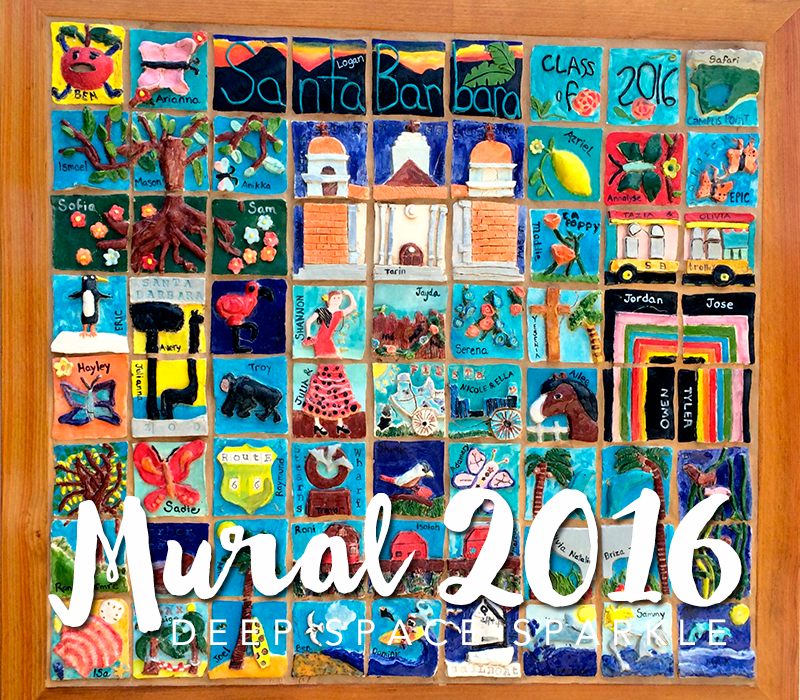 Have you ever thought about creating a collaborative mural with you students? It helps not to think about the logistics. Just imagine how it would feel to walk inside a school courtyard and see a decade's worth of murals peppering the stucco walls.
---
Over the past ten years, I created and co-created over 13 murals. Want to see them?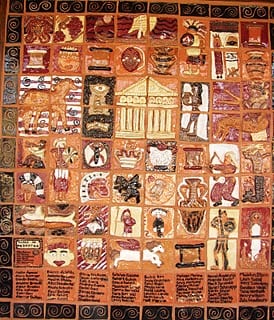 2007 Ancient Greece Mural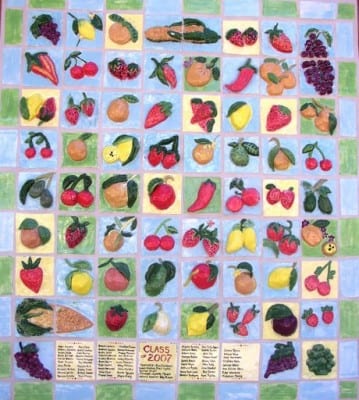 2007 California Produce Mural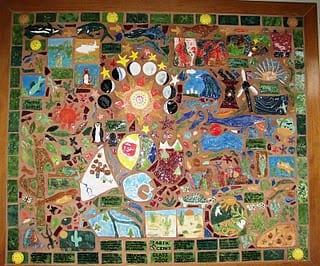 2008 Earth Science Mural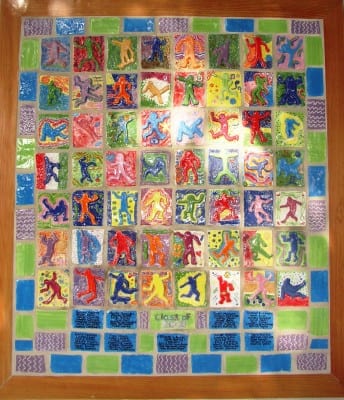 2008 Keith Haring Mural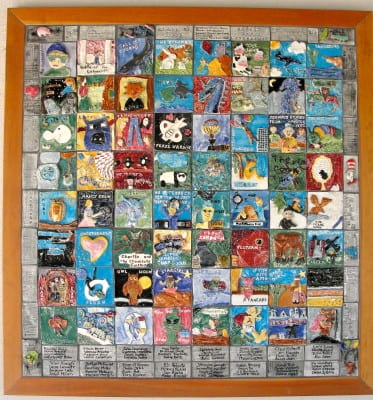 2009 Literature Inspired Mural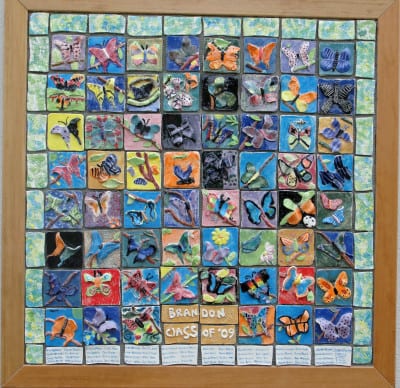 2009 Butterfly Inspired Mural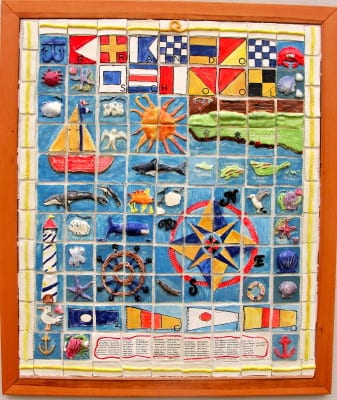 2010 Nautical Mural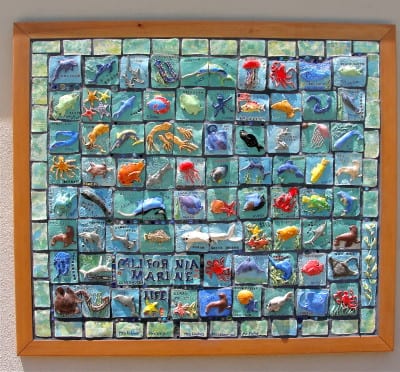 2011 California Marine Life Mural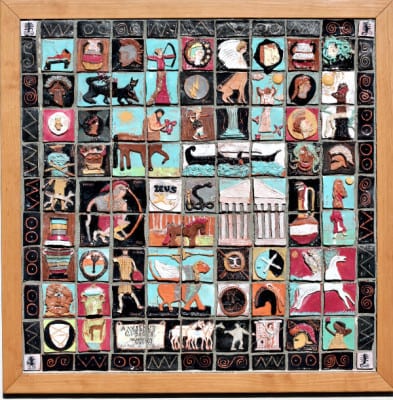 2012 Ancient Greece Mural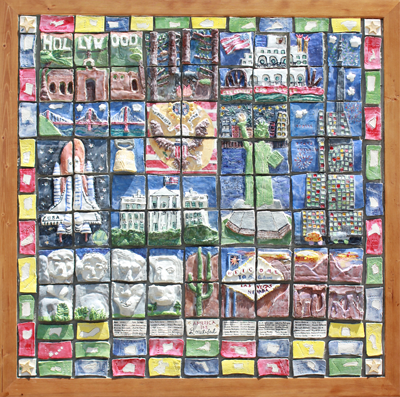 2013 America the Beautiful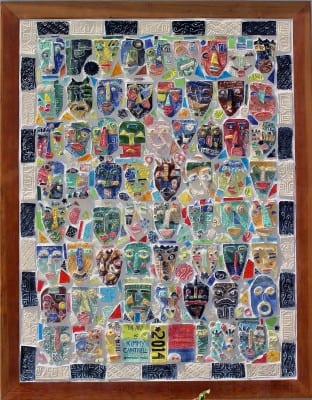 2014 Kimmy Cantrell-Inspired Mural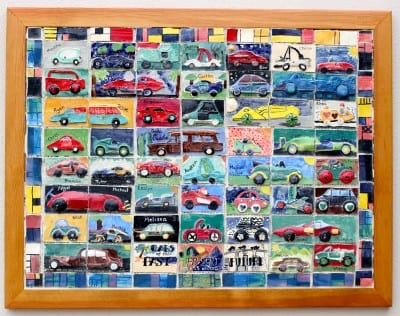 2015 Cars: Past, Present & Future Mural
I'm missing photographs of my very first mural–California Coastline. It was a biggie and the scope of the project almost deterred me from ever making mural again, but as you can see from the pictures above, that I did.
---
2016 Ceramic Mural: Santa Barbara 
For my last mural with the students at Brandon Elementary, the teachers chose the theme: Santa Barbara.
Like all murals, we scheduled 45 minutes to explain the mural process to the kids, detail the theme and provide visuals for tile possibilities. I wanted to keep the mural-making simple this year as I wouldn't be on campus to tweak and adjust, so we chose a grid style with collaborative tile groups as an option.
This particular 6th grade class were highly individualistic and many chose to work alone.  You can decide if this is okay with you. Some years, we only offered collaborative grids within the theme and other years we chose entirely solo tiles.
Most of the drawing day was spent trouble shooting groups, adjusting for the exact number of students and tiles (math plays a part here) and making sure the absent kids had a tile to work with when they returned back to school.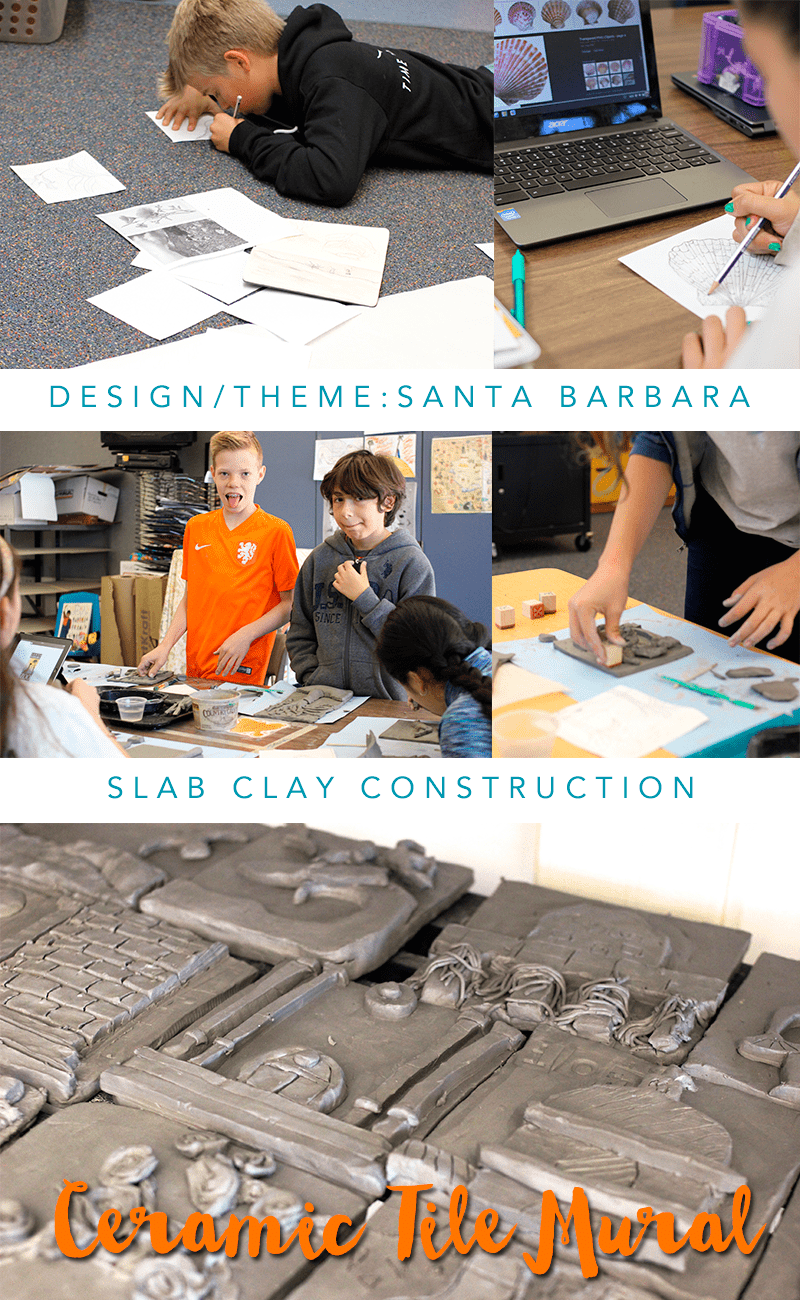 BUILDING, PAINTING & GLAZING
Building the clay tiles is the hardest part as you need to make sure the kids understand that there are TWO tile they are working with: the bottom or the base and the top for design and building. Many children know how to work with clay by this age but even kids who have never worked with clay can be taught in a few minutes.
The one thing you need to watch out for, especially if you are creating collaborative grids is that the tiles match one another. So if a child is doing a tree, with the top of the tree in one tile an doth bottom in another, the trick has to line up.
Because the clay is forgiving, often lining up the tiles is easy.
The easiest way for children to paint tiles is to paint on bisque and not wet clay. I have done both ways. It takes less time to paint directly on wet clay but finger prints and smudges always need to be corrected.
Use the best method for the underglaze you buy. Some underglaze works much better on wet clay.
And ALWAYS test your underglaze on the clay you are using.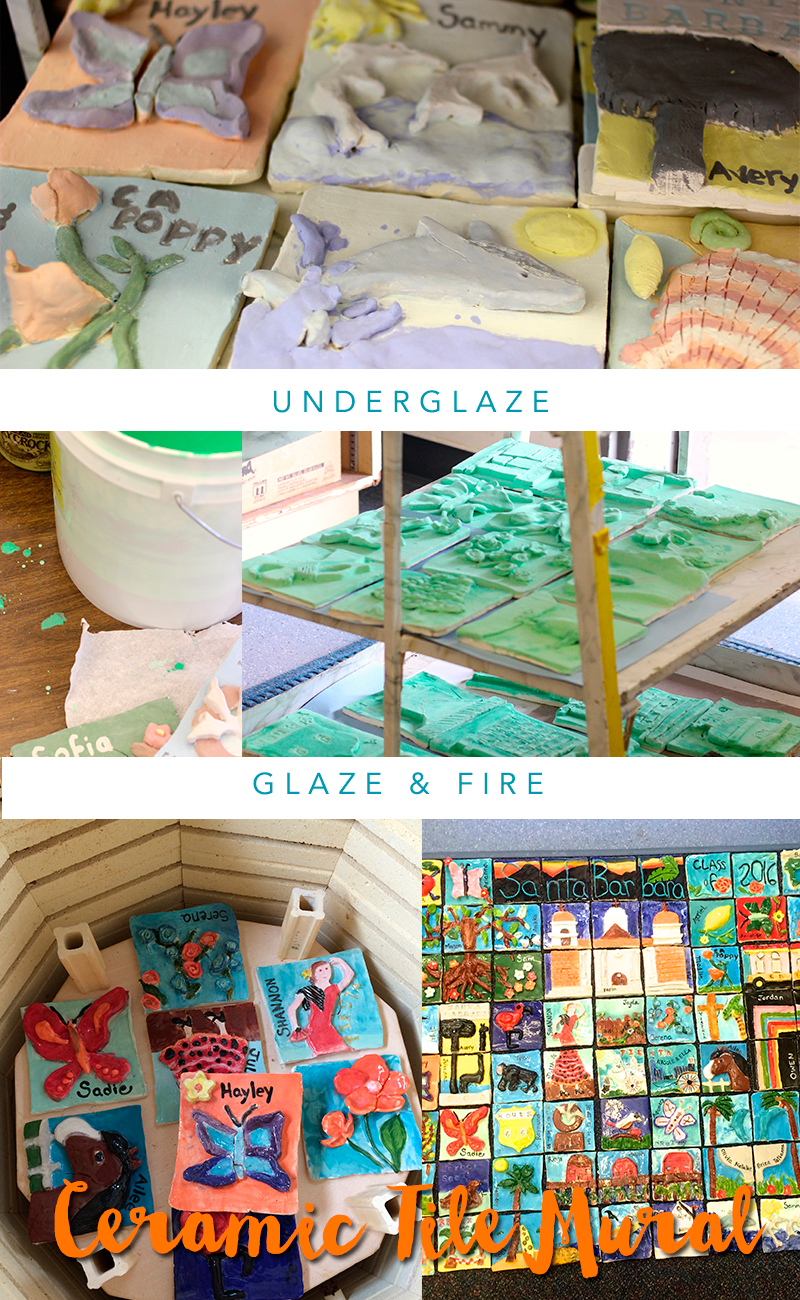 I really love this mural as it captures the essence of this particular group of kids very well.
Thank you Brandon School for embracing this project and providing a beautiful legacy of your students for years to come.