Sea Turtles Drawing & Painting Lesson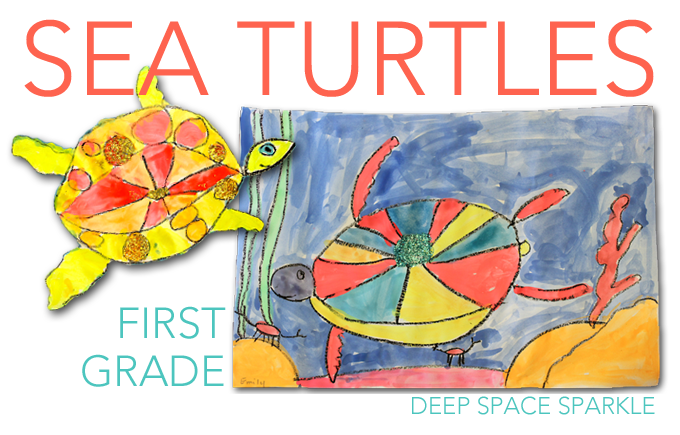 This sea turtle drawing & painting art project was inspired by this Under-the-Sea Chalk Lesson.
To keep the project manageable for first graders, I used just one sea creature–turtles– but switched up mediums. My first graders used oil pastels and cake/puck tempera paints to create these beautiful sea turtles.
This art project is part of the Art at Home series of Facebook Live video replays.
Follow along with Patty for a full demonstration of this project:
This is what you'll need:
– 12″ x 18″ white sulphite paper
– Cake or puke tempera paint
– Black oil pastel
– White school glue, brush & glitter (optional)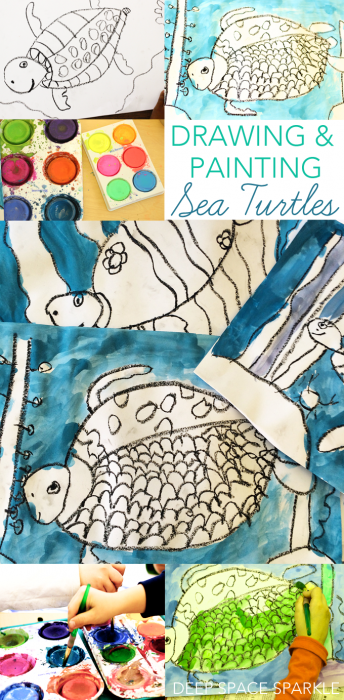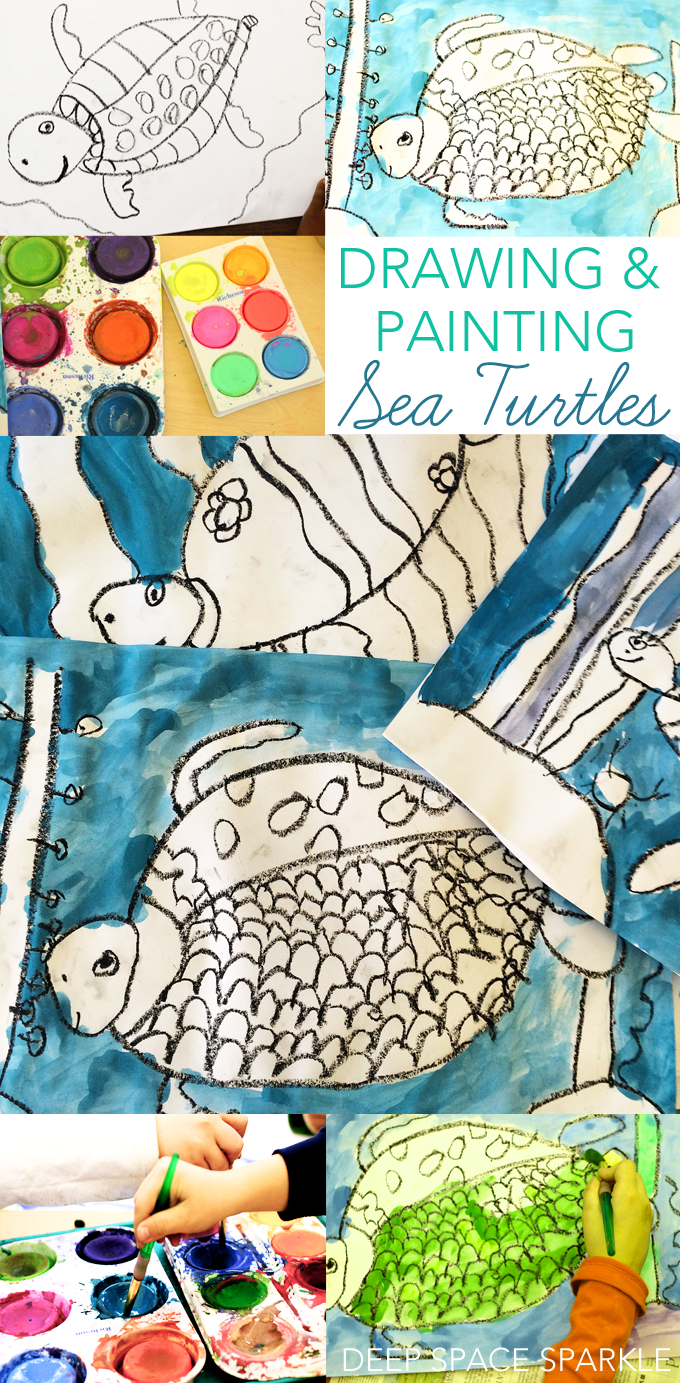 Sea Turtles Drawing
You can display a few pictures of sea turtles on the white board. I offered my students both a handout and some drawing instruction. We talked about what they could include in the background of their pictures. I told a story of how I saw sea turtles while snorkeling in Maui. I noticed that the turtles loved to hide under the huge rocks and swim amongst the plants. We added a few rocks, some seaweed and a few other fish.
Painting the Turtle
Once the children painted the ocean color on the background, I asked them to paint the turtle. Remind the children to pick a color other than the background so the turtle will stand out.
Many kids used lots of paint colors in their turtles, while others created a more subdued palette. To add a special touch, we brushed glue on a few areas and sprinkled with glitter. I know. You don't need this but we had a few extra moments and the glitter was just sitting there.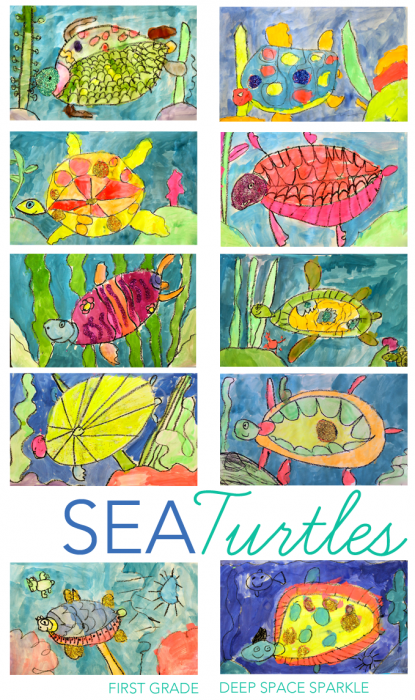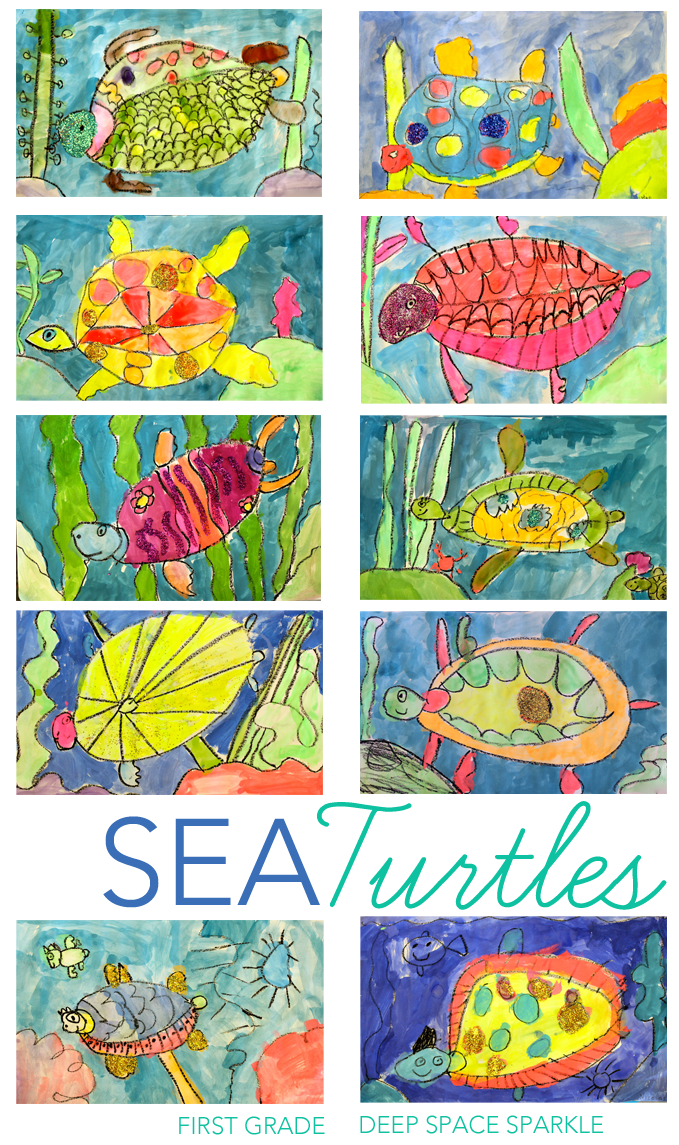 Want a free drawing guide? Click the image below and we'll send you our Sea Turtle and Fish Drawing Guide PDF!