An excellent back-to-school project for Kinders, these Shape Robots offer a look into how well a child can cut and paste, identify shapes and apply a little whimsy to their artwork.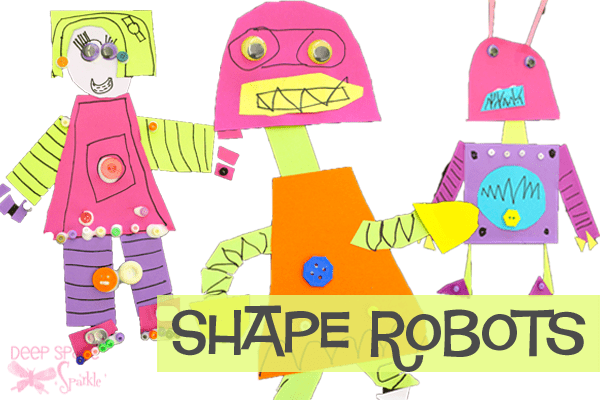 What You'll Need…
Colored Paper Scraps cut into 4″ x 6″ pieces

12″ x 18″ black sulphite (or any other color) background paper
White school glue
Black markers
Colored beads, buttons or recycled materials
Vocabulary…
Triangle

Square
Circle
Trapezoid
Rectangle
Starting with a tray of colored paper, children create a head, body and appendages for their robot. Using plastic tubs in various sizes helps little hands master a circle by tracing and cutting. You can eliminate the plastic cups if you are doing this project with older children.
Starting with the head, children decide on a shape and create one. Add a body next and then the arms and legs. I ask the children to leave a space between the head and body in case they want to add a neck.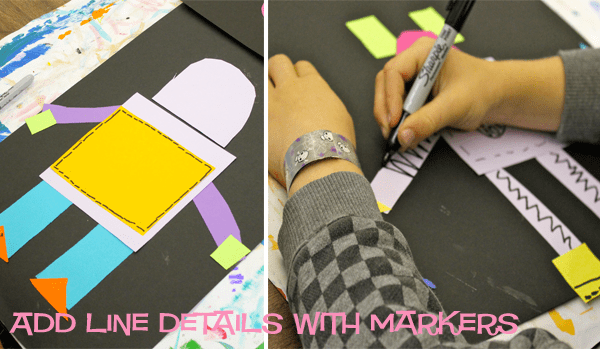 Using a black marker, the children can add details and definition to their robots. This is a good opportunity to talk about line and patterns.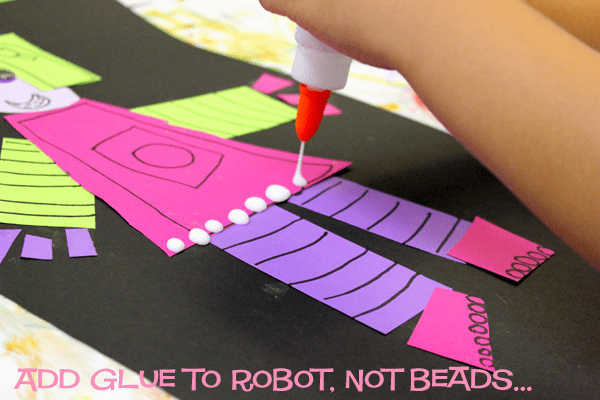 When its time to add the details, instruct the children to drop the glue onto the robot instead of trying to place a drop of glue onto a tiny bead. Much easier for little fingers!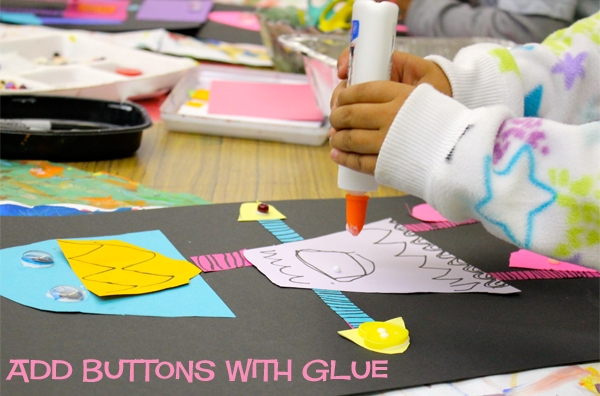 Kinder Shape Robots…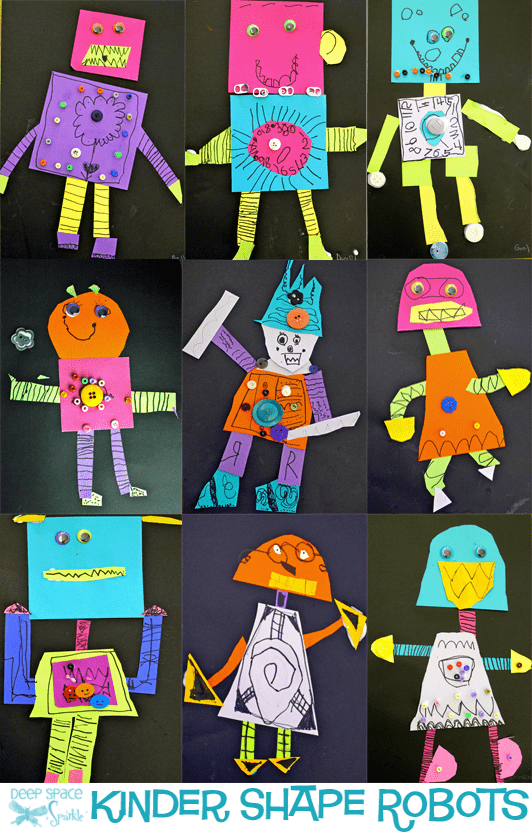 Click the banner below to download the Robot Drawing Guide