SKETCHBOOK PROJECT #1: CREATING VALUE
The Sketchbook Project is a record of how my sixth grade students used sketchbooks during their art class to record art information and create projects. Learn how I used sketchbooks instead of individual sheets of paper to teach art & creativity.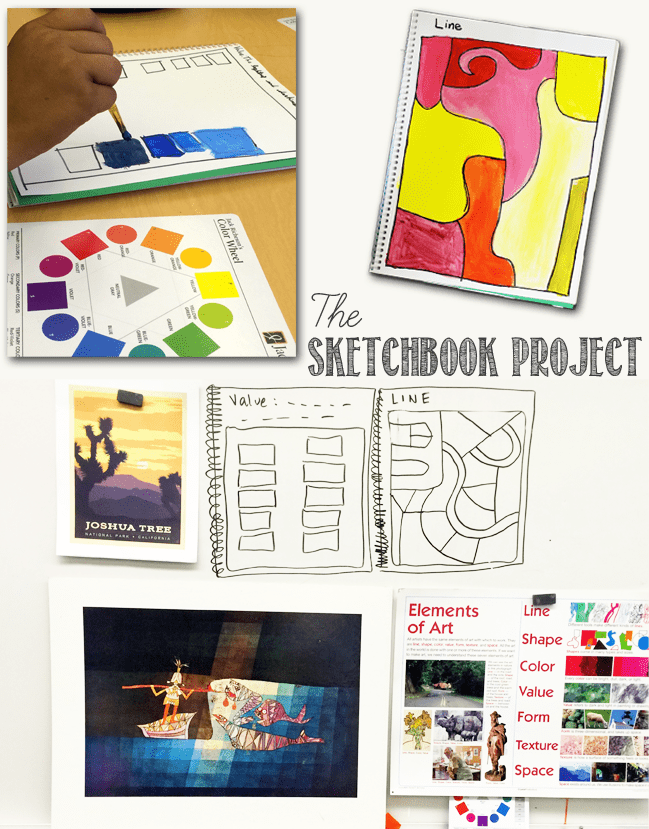 Today's Project: Creating Value
Teaching color theory is an ongoing process. I never really got a grasp on it until I was in college. And here we are, trying to teach little kids tints, shades, tertiary colors, complementary colors, etc. It can be a bit overwhelming, right? And for some, understanding color theory is unnecessary in elementary school.
I would almost agree.
I can't tell you how many times I taught children how to make blue denim by mixing blue and black paint together.
Or how to make cherry blossom pink by adding white to red and then adding a touch of orange.
And what about stormy sea with orange and blue? So pretty!
To start off the 6th grade Sketchbook Project, I knew creating value with TINTS & SHADES would not only be eye-opening but fun.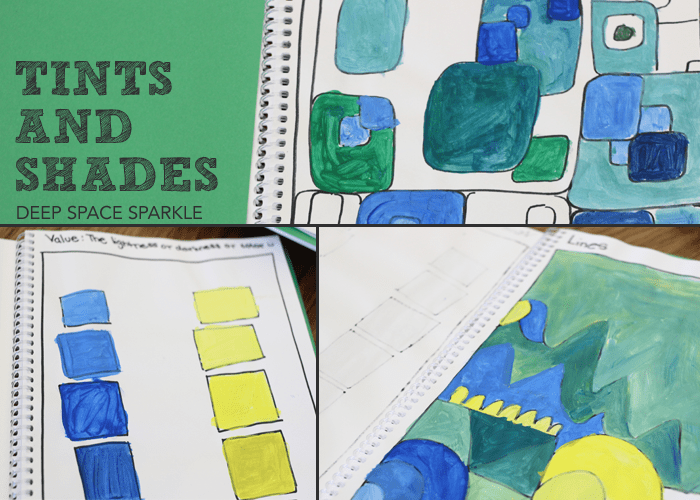 I'm not a huge fan of worksheets in the art room but in this case, worksheets are a great tool for practicing. I created a worksheet for you to copy onto white cardstock so that your students can paint directly onto the cardstock.
You can download your FREE worksheet by clicking the yellow dot in the banner below.
I love the process of creating your own charts in a sketchbook. That's what my students did. They followed my example on the white board and made two columns of 5 blocks/rectangles in their sketchbooks.
At the very top, we wrote out a definition of VALUE.
I offered the kids 6 choices of colors (red, blue, yellow, orange, green and purple) plus white and black.
In the first column, they painted one color in the middle rectangle. Then, they added white to the color and painted the resulting color in the rectangle above. They mixed more white and added the resulting color in the top rectangle.
Clean the brush and repeat, but this time, use black and color in the bottom two rectangles.
They cleaned their brushes and switch to a new color and painted the rectangles in the second column.
Note:
The worksheet offers you more opportunity to paint more tints and shades with creating value than what my students did in the classroom. Many kids took a long time creating their charts with a marker before diving into the painting, so that's a good enough reason just to use the worksheets!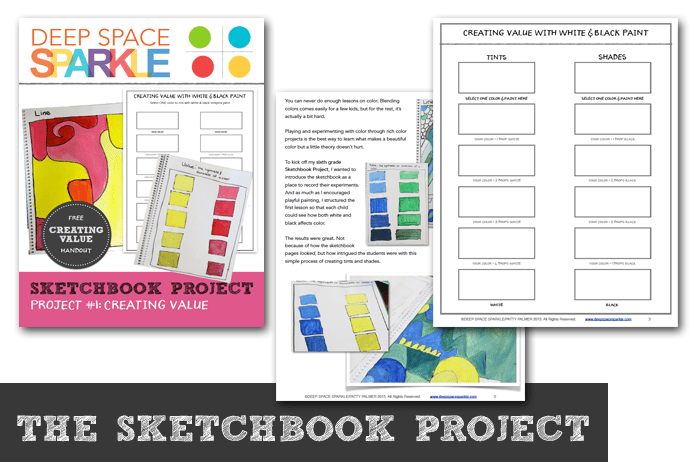 ---
Your Turn:
What's your FAVORITE art project to teach TINTS & SHADES?
Do you worry about teaching color theory or is painting freely enough?
Share your ideas and comments below…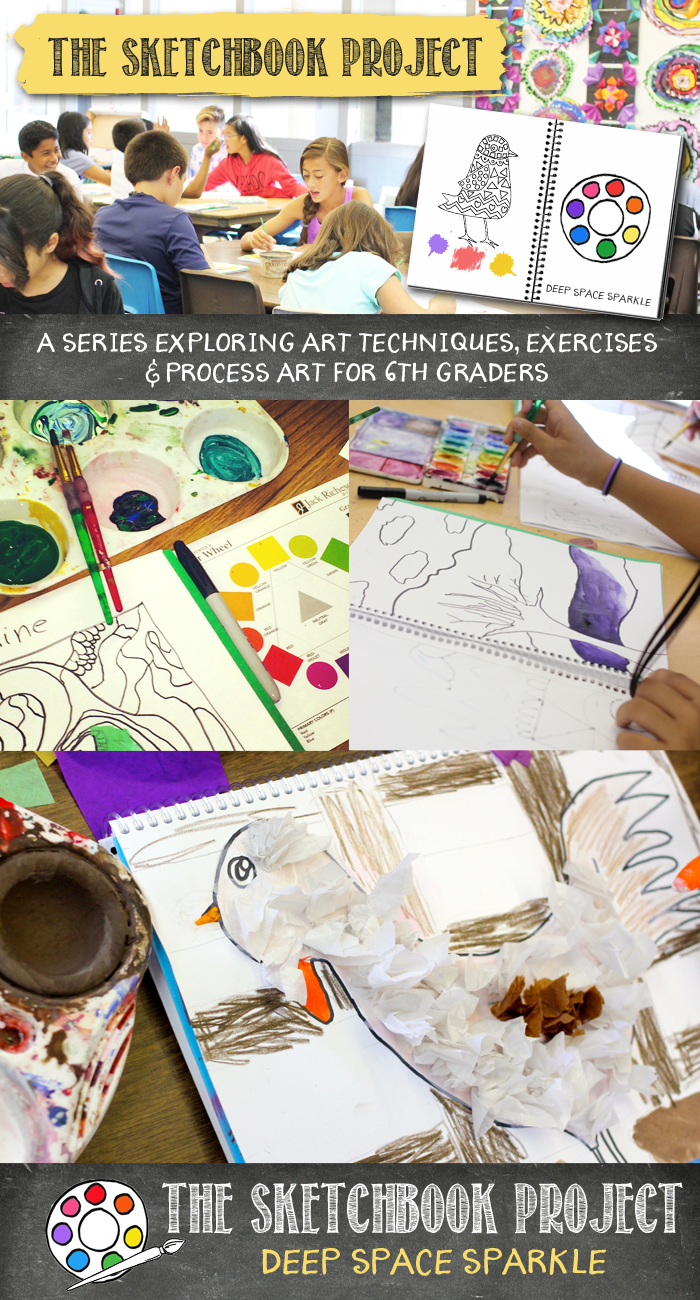 Missed the first installment of the Sketchbook project? Click to return to The Sketchbook project: The Beginning